Our 4th Connect event,KC SF brings the same tools and insights that helped attendees make an impact in their organizations for good.
About this event
"At Kintone Connect, I get to meet other people in the field, to learn what everybody else is doing, and I get to take that back and make our organization stronger by it."
- Shubha Rao - Global G.L.O.W (Girls Leading Our World), 501c3 & Kintone Connect LA attendee
Join an all-star cast of local community social impact leaders and experts, Kintone's CEO and top leadership, and successful Kintone client champions for a half day of learning, connecting, inspiration and impact at TechSoup in San Francisco on December 12th. Through interactive discussions, workshops and presentations on technology, teamwork and making an impact, you'll collect valuable takeaways from Kintone Connect speakers and sessions, like how:
The 'Transformation Triangle' helped reduce employee turnover from 30% to under 5% & kickstart revenue growth
Hear how the intentional interaction of policies, culture & tools transformed one organization's teamwork, engagement & productivity helping lower turnover rate from close to 30% to consistently under 5%; and shifted years of stagnant growth to accelerating growth instead.
The "Aspiration Engine' helps Problem Solve while making Teamwork Stronger
Learn the principles of the Aspiration Engine method and how, through encouraging team transparency, responsibility and respect, it can build strong teamwork while addressing an organization's key challenges and issues all in a framework of continuous improvement.
The 'Visual Programming' Tool that Anyone can Use to Boost Productivity and Save time & money
Learn how one organization transformed their processes to reduce team member efforts from 3 days to 3 minutes, and another organization has saved 65% on software costs by moving team members from disconnected off-the-shelf software to an integrated suite of agile custom solutions while expanding the reach of their non-profit organization.
Free Non-Profit Solution Suite
Learn how 501c3 organizations can get a free custom solution suite of Donor, Grant, Volunteer, Budget, Task and Project management applications with the purchase of specially discounted Kintone platform accounts ($0.50/user/month)!
As part of making technology a tool for everyone and teamwork better everywhere, we're hosting a special session at Kintone Connect San Francisco to promote new solutions for a social issue that affects American communities everywhere.
With the support and teamwork of our valued partner, TechSoup, this year we are addressing the United Nations Sustainable Development Goal #2 of Zero Hunger by 2030. 20% of Chicago's youth currently deal with chronic risk of hunger. We want to try to do something about this and we want your help.
Our Non-Profit Community Lead, Tim, will present solution concepts developed by a team of community experts on youth hunger using tech & teamwork and we'll ask for your feedback on the concepts and which you think could have the biggest impact.
Kintone will then build the solution with the most votes on Kintone and give it back to the communities for free. Learn more about the issue and our Social Impact Challenge here.
Agenda
1:00 pm Registration & Networking Lunch
1:45 pm Intro & Keynote - Transformation Triangle: A Policies, Culture & Tools Story
2:20 pm Impact & Culture discussion with Cybozu Inc founder & CEO, Yoshihisa Aono
2:30 pm Impact Success Story Showcase - Story #1 (Musical Empowerment)
2:50 pm Teamwork & Technology Making an Impact – Panel Discussion
3:45 pm Networking Break
4:10 pm Ultra-light Leadership with Cybozu Inc's global business officer, Osamu Yamada
4:20 pm Impact Success Story Showcase - Story #2 (Toto Washlet)
4:35 pm Aspiration Engine Workshop: Problem-Solving Methodology
5:05 pm Impact Success Story Showcase - Story #3 (Ascendware)
5:30 pm Kintone Connect Event Wrap-up & Networking
6:30 pm Welcome to Social Impact Challenge
6:50 pm Social Impact Challenge Winner Announced
7:10 pm Celebrate with us!
KINTONE CONNECT SERIES
Los Angeles - August 20th
Boston - September 19th
Chicago - October 9th
San Francisco - December 12th
See images and video of our Kintone Connect in LA on August 20th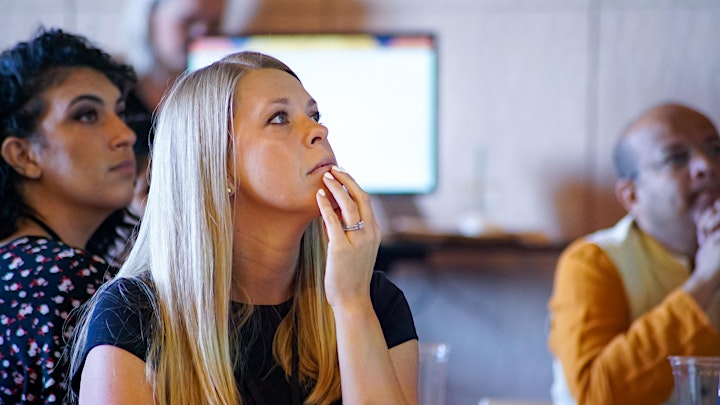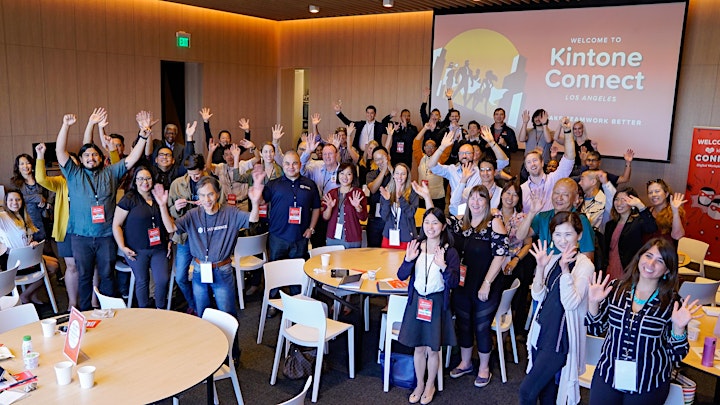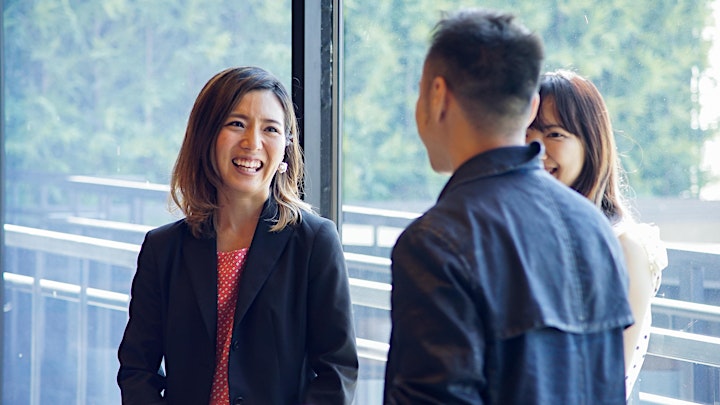 Organizer of Kintone Connect San Francisco
Kintone is a provider of a no-code application development platform and toolkit that quickly connects, organizes, and visualizes information and workflows. Custom applications built with Kintone range from CRM, project management, HR, workforce management, business operation, and much more. Kintone has been recognized by Gartner, Forrester, Forbes and CIO Applications.