About this Event
Brunch**
Pastries
Cocktail/Mocktail Drink Ticket
Specialty Coffee/Tea Drink Ticket
Modern Calligraphy Workshop & Take-Home Gift
Door Prize Raffle Ticket
Photo Booth
Swag Bag
and more...
**Allergy Friendly Options Available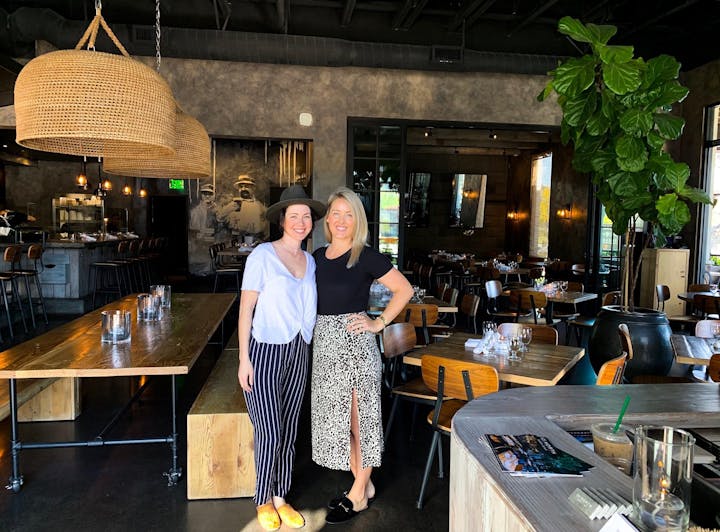 WHAT IS KINSHIP CULTIVATED?
Kinship Cultivated is a brand started by Jen Taylor & Tabitha Zavala, two childhood friends living in Newbury Park, who want to encourage community through taking social media connections into real life, in-person meetups. We encourage life long friendships while helping you develop into the person you've always wanted to be!

WHAT'S HAPPENING AT THE LAUNCH EVENT?
We invite you to join us for a fabulous BRUNCH where you will meet other women who are excited to build community and empower each other.
WHO'S THE SPECIAL GUEST?
Heather Brown, of Brown & Co Designs, will be here to lead you through a modern lettering workshop she created just for this event, complete with a little Kinship flare. Heather will graciously share part of her personal story related to friendship, so you can letter while being encouraged.
HOW ARE WE GIVING BACK?
A little love goes a long way, and we couldn't be more proud to partner with BeYOUtiful Foundation, a non-profit organization and global community that brings beauty back into the lives of women of all ages defying the odds against cancer.  Sharing the love is in our DNA at Kinship Cultivated. We are donating a portion of our proceeds for each ticket sale because we truly are #BetterTogether.
WHO'S INVITED?
Through the tragic events we've experienced this past year, we've watched the community come together in such a beautiful way. How do we continue to be there for each other & not let that dwindle? And that's what sparked us to launch Kinship Cultivated.
So who's invited? Any woman who wants to encourage this togetherness, and wants to have some fun, of course!
WHAT TO WEAR?
Brunch Casual - put on whatever makes you feel confident!
More about KINSHIP CULTIVATED
More about BROWN & CO DESIGNS
More about BEYOUTIFUL FOUNDATION