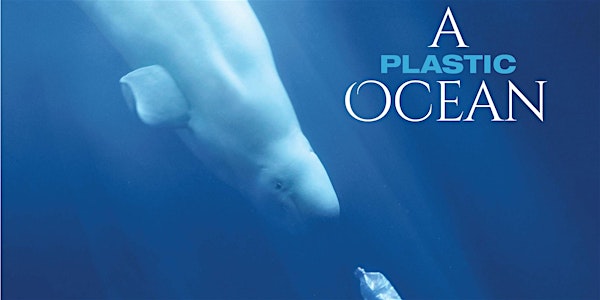 Киноточка: Океан от пластмаса | Kinotochka: Plastic Ocean
Първата Киноточка за 2020 слагаме в бившия завод Витоша с темата Океан от пластмаса по едноименния документален филм.
When and where
Location
завод Витоша, входът от страната на Generator 47 bulevard "Cherni vrah" 1407 Sofia Bulgaria
About this event
* English text below
Първата Киноточка за 2020 година слагаме в бившия завод Витоша с темата Океан от пластмаса по едноименния документален филм, селектиран за събитието от каталога на American Film Showcase.
"Океан от пластмаса" е създаден през 2017 година от група социални предприемачи, учени, природозащитници и журналисти, които изследват състоянието на световния океан и разкриват тревожни наблюдения за последствията на живот "за еднократна употреба". Филмът документира глобалните ефекти от замърсяването с пластмаса и търси работещи технологии и иновативни решения, които всеки - от правителствата до отделните хора - може да приложи, за да имаме по-чист океан.
Вход свободен с предварително записване. Резервацията ви ще бъде валидна не по-късно от 15 минути преди началото на събитието. Заповядайте по-рано, за да подсигурите мястото си.
Киноточка е серия от събития в София със свободен вход, в които се пресичат прожекции на американско документално кино, актуални глобални въпроси и тематични пространства от градската среда. Организатори са екипът на вече традиционния летен фестивал за българско кино на открито в кварталите - Блок Кино в партньорство с Посолството на Съединените Американски Щати.
За вечер неочаквани кътчета от столицата се превръщат в киносалони за документални филми и повод за разговор на теми като социално равенство, изкуство, опазване на природата, предприемачески потенциал, западни културни ценности, идентичност, семейство, свобода, любов.
Филмите на всяка "киноточка" са специална селекция от каталога на American Film Showcase.
American Film Showcase представя награждавани съвременни американски документални и игрални филми, които разглеждат американското общество и култура през погледа на независими режисьори. Инициативата е финансирана безвъзмездно от Бюрото за образователни и културни въпроси към Държавния департамент на САЩ, а проектите се продуцират от School of Cinematic Arts към Южнокалифорнийския университет.
*
We place the first Kinotochka for 2020 in the former factory Vitosha with the theme Plastic Ocean on the documentary of the same name, selected for the event from the catalog of the American Film Showcase.
A Plastic Ocean is a new award-winning feature length documentary brought to you by a group of dedicated scientists, film-makers, social entrepreneurs, scholars, environmentalists and journalists, that explores the fragile state of our oceans and uncovers alarming truths about the consequences of our disposable lifestyle. A Plastic Ocean documents the global effects of plastic pollution and highlights workable technologies and innovative solutions that everyone - from governments to individuals - can do, to create a cleaner and greener ocean.
Admission is free. Your reservation will be valid no later than 15 minutes before the event starts. Please come early to secure your place
Kinotochka (А Movie Point) is a series of free-entry events that bring together screenings of American documentaries, discussions on current global issues, and thematic spaces in Sofia's urban environment. The initiative is a joint project between the organizers of the already traditional summer festival for Bulgarian outdoor cinema in Sofia's neighborhoods - Блок Кино and the Embassy of the United States of America.
For an evening, surprising corners of the capital will turn into movie theaters for documentaries and an occasion to discuss topics such as social equality, nature conservation, entrepreneurial potential, Western cultural values, art, identity, family, freedom and love.
The films are a special selection from the American Film Showcase catalog.
The American Film Showcase brings award-winning contemporary American documentaries, independent fiction films, and documentary know-how to audiences around the world, offering a view of American society and culture as seen by independent filmmakers. Тhe Showcase is funded by a grant from the State Department's Bureau of Educational and Cultural Affairs (ECA) and produced by the University of Southern California School of Cinematic Arts (SCA).