Kino am Acker - "Zeit für Utopien"

Saturday, August 25, 2018 from 7:00 PM to 10:00 PM (CEST)
Event Details
Wir laden dich zu einem gemütlichen Kinoabend in unserer BioLandwirtschaft in Glinzendorf ein und verwandeln einen Acker in ein sommerliches Freiluftkino. Während Zeit für Utopien, ein inspirierender Film über Einsteiger in eine neue Gesellschaft, von Kurt Langbein über die Leinwand flimmert, genießt du in idyllischem Ambiente feine BioSnacks & BioGetränke.
Zeit für Utopien
Nachhaltigkeit ist das Schlagwort unserer Zeit. Wenn man das Wort ernst nimmt, steht es für Umdenken und Handeln – weg von der Geiz-ist-geil-Mentalität, weg von der Wegwerfgesellschaft und der Profitmaximierung. Zwar sind Veränderungen auch im Kleinen möglich, doch oft scheitert es daran, Nachhaltigkeit im Alltag umzusetzen. ZEIT DER UTOPIEN zeigt lebensbejahende, positive Beispiele, wie man mit Ideen, und Gemeinschaftssinn viel erreichen kann.
So können 1,5 Millionen Menschen ausschließlich mit regionaler, frischer BioKost versorgt werden und urbanes Wohnen ist mit einem Bruchteil jener Energiemenge möglich, wie sie derzeit durchschnittlich pro Kopf verbraucht wird. Ein Smartphone kann auch fair produziert werden und eine ehemals dem Großkonzern Unilever-Konzern gehörende Teefabrik funktioniert nun sehr gut in Selbstverwaltung.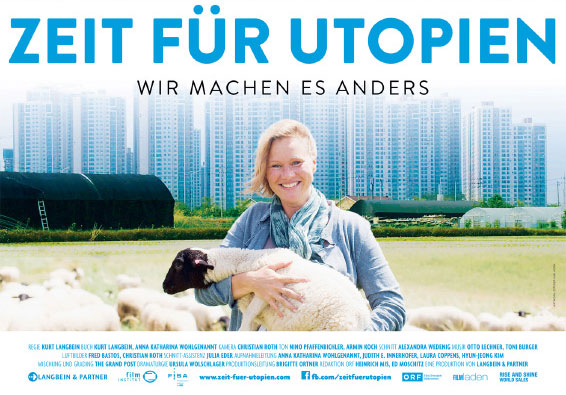 Datum: 25. August 2018
Uhrzeit: ab 19:00 Uhr // Filmbeginn um 20:00 Uhr
Kosten: € 15,- inkl. BioSnacks & BioGetränke
Kosten für ADAMAH Freundeskreis Mitglieder: gratis
Ort: ADAMAH BioLandwirtschaft, Glinzendorf 105
Anmeldung: unter 02248 2224 oder per E-Mail an biohof@adamah.at

Bitte bring eine Decke und warme Kleidung für kühle Abendstunden mit. Das Sommerkino findet nicht bei uns am BioHof, sondern in unserer BioLandwirtschaft in Glinzendorf 105 statt.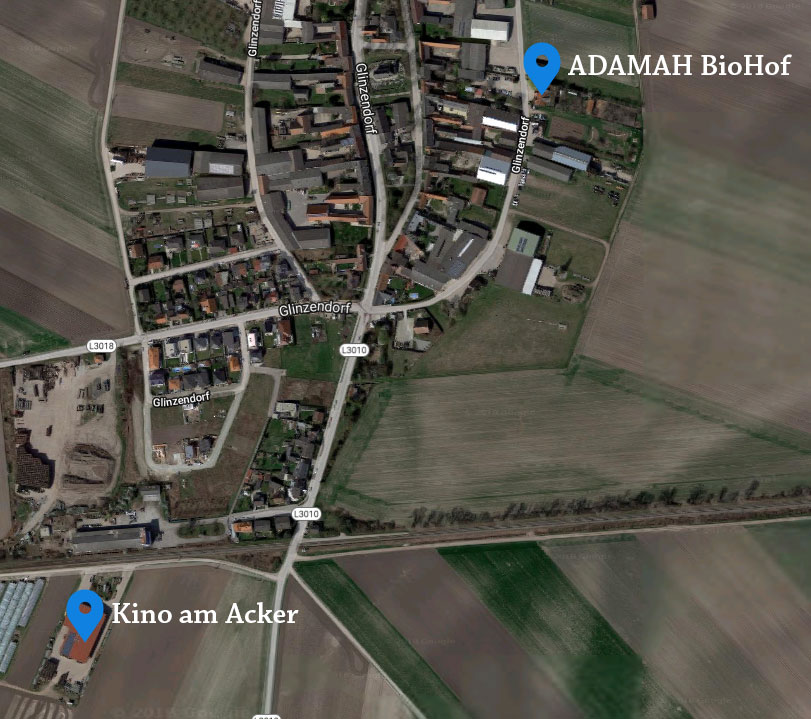 When & Where

Glinzendorf 105

2282 Glinzendorf
Austria


Saturday, August 25, 2018 from 7:00 PM to 10:00 PM (CEST)
Add to my calendar
Organizer
Mitten im Marchfeld, nicht weit von Wien, befindet sich der ADAMAH BioHof und die von uns bewirtschafteten 90 ha Ackerfläche. Die Schwerpunkte unserer Landwirtschaft liegen auf Feldgemüse, Feingemüse, Erdäpfel und Getreide. Beim Feldgemüse ist unsere wichtigste Kultur die Karotte. Neben anderem Wurzelgemüse wie Peterwurzen, Pastinaken, Schwarzwurzeln und Sellerie zählen auch Kürbisse und Zwiebeln zu unseren Hauptanbaufrüchten.
Die ADAMAH BioErlebnisse 2018

Besuch uns im Frühling am BioHof und verbringe eine schöne, lustige und genussvolle Zeit mit uns. Es erwarten dich ganz besondere BioErlebnisse für Groß und Klein.