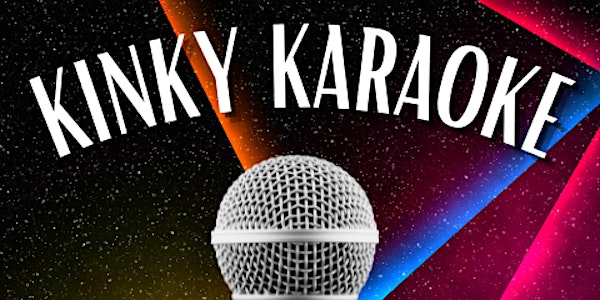 KINKY KARAOKE PLAY PARTY!! PJ PARTY THEME!! **FUL
Kinky Karaoke Play Party! THEME - JAMMIES!
Date and time
April 2, 2022 · 9pm - April 3, 2022 · 2am PDT
Location
Sanctuary Studios LAX 10914 S La Cienega Blvd Lennox, CA 90304
Refund Policy
Contact the organizer to request a refund.
About this event
KINKY KARAOKE PLAY PARTY!!!
THEMES ARE BACK! THIS MONTH IS A PJ PARTY! WEAR YOUR FAVE JAMMIES!
Get your ticket here:
Eventbrite: https://kinky-karaoke-pj-party-april2022.eventbrite.com
Come SING on STAGE!
Come SING along from the TABLES!!
Come BEAT some BOOTY while friends sing to the BEAT of their favorite song!
________________________________________________________________________
Want to see who's going, match, chat, and meet the community? Check out KINKY KARAOKE PLAY PARTY!! PJ PARTY THEME!! **FULLY VAXXED** on the Bloom Community app: https://bl.ooo/m/kinky-karaoke-play-party-pj-party-theme-full.
________________________________________________________________________
That's right….KARAOKE NIGHT AT THE DUNGEON!! Jenn / lostnfound1 is excited to host this super fun play party!
Fantastic professional Karaoke DJ will be in the house!!
Special performance of "The Singing Masochist"!
This is a great fun night for anyone – but also a wonderful opportunity to bring friends who have been scared to walk inside a dungeon. Karaoke spans across the kink and vanilla divide!!!
Event Page: https://fetlife.com/events/1096659
Group page for updates: https://fetlife.com/groups/158264
So whether you love karaoke, want an excuse to get out and play or want to have a great night doing BOTH – this party should be a BLAST!!
COST: $25
Where: Sanctuary LAX 10914 S. La Cienega Blvd, Lennox, CA 90304
Food and snacks will be provided but feel free to bring stuff to share if you'd like! Please be sure to bring pre-packaged/individually packed items to reduce the risk of Covid.
This will be a regular OPEN PLAY PARTY – which means it will have less restrictions than Club Awakening. Edge play is allowed as long as you get the ok from a DM. However, it is NOT a Member Only party - therefore - NO bodily fluid exchange (aka no genital/genital or oral/genital contact) and no penetration.
_____________________________________________________________
THIS IS A VACCINATED ONLY EVENT
Even though SanctuaryLAX is taking every precaution to make sure that this event is safe and in compliance with CDC codes, please understand that public gatherings, even socially distanced ones, involve a higher risk than virtual encounters.
SanctuaryLAX will only be allowing vaccinated guests to attend this in-person party!
Please bring proof of your vaccination by showing us your completed vaccination card at the door! Photo or digital proof IS OK! If you show up and cannot provide proof of your full vaccination, you will be turned away with no refund. Please do not purchase a ticket for this event if you are not fully vaccinated. Thank you!
What is SanctuaryLAX doing to ensure that this event is safe, controlled, and compliant with current covid-19 restrictions?
SanctuaryLAX is taking great care to make this in-person event as safe as possible. We are aware of CDC guidelines and will be instigating the following measures to ensure that guests and volunteer staff are not exposed to unnecessary risk:
Specific to Kinky Karaoke - we will be sanitizing and using disposable mic covers between singers.
Requiring Masks: Masks are currently not mandated for an indoor event!
We still request that you wear a mask.
Thank you for helping in our continued attempt to make these events as safe as possible!!
Call Outs- REFUNDS WILL BE GIVEN IN FULL TO GUESTS WHO CALL OUT SICK BEFOREHAND. GUESTS WHO ARRIVE ILL WILL NOT BE GIVEN A REFUND! Please do not show up to this event sick or with symptoms of illness.
Administering Hand Sanitizer: Guests will be required to use hand sanitizer before entering our facility and may be asked to use hand sanitizer again upon exiting.
Tickets Purchased Beforehand: I ask that tickets be purchased beforehand to minimize the need for contact. This means that there will be less need to handle credit cards or cash. We may only be allowing a very small number of tickets to be purchased at the door. Check for updates on this as we get closer.
Upholding CDC Occupancy: As CDC guidelines continue to change, we will continue to honor them. Our in-person events and classes are vaccination only, which means that our occupancy numbers will reflect that.