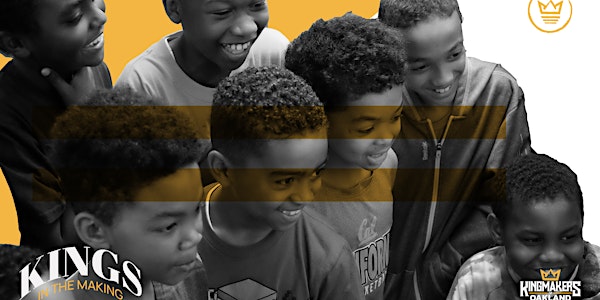 Kings In The Making
Kings In The Making is a inter-generational dynamic Black male empowerment live event.
When and where
Location
Oakland High School 1023 MacArthur Boulevard Oakland, CA 94610
About this event
KINGS IN THE MAKING YOUTH EMPOWERMENT
SHINE YOUR LIGHT!
REGISTRANTS GO TO OUR EVENTS PAGE
REGISTRANTS DOWNLOAD OUR ZOOM BACKGROUNDS
https://drive.google.com/drive/folders/1-i0BZrkTc5RIu2uJZrAHQ7C3zVJAmGCD?usp=sharing
Kingmakers of Oakland Presents
Kings In the Making - Youth Empowerment Conference
Attention all BIPOC youth! Please join us on Saturday, October 22nd from 9am - 3pm PST for our free Youth Empowerment Conference: KINGS IN THE MAKING!
Hear from Artists that use technology in progressive ways and to benefit their community! You will get to interact with artists and learn more about how to navigate different aspects of technology and use it to empower yourself and those around you!
There will be live presentations from some of the dopest and most experienced artistic minds.
Date: October 22, 2022
Time: 9am - 3pm PST
Location: Oakland High School -
Cost: Free
Attendees: Open to all BIPOC youth Grade 3 - College
This event was created in partnership with Kingmakers of Oakland, the Kapor Center, Equal Opportunity Schools, and Google.org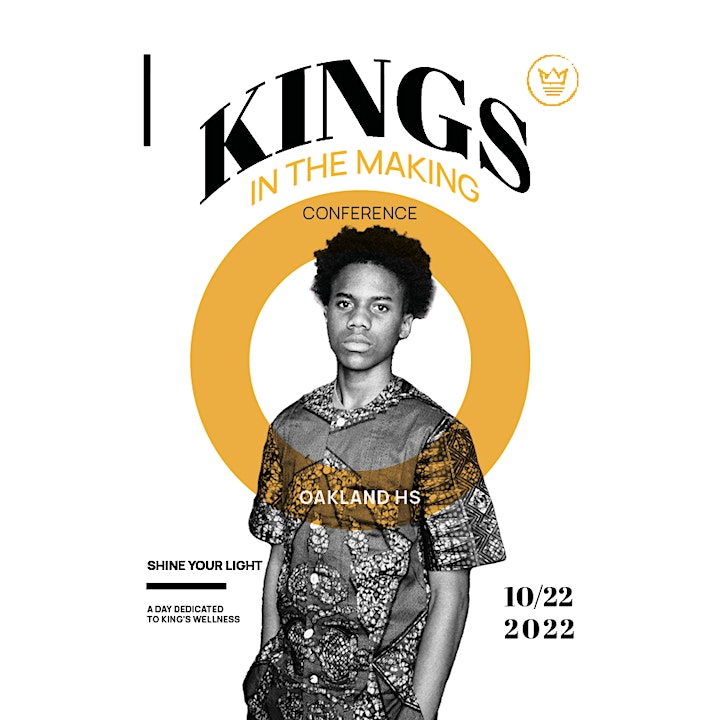 Notice of Recording, Filming, and Photography:
When you attend this online forum, webcast, or video conference, you enter an area where photography, audio, and video recording may occur. By entering the online forum/webcast/video conference, you consent to such recording media and the release, publication, exhibition or reproduction of your photograph, voice, or image.