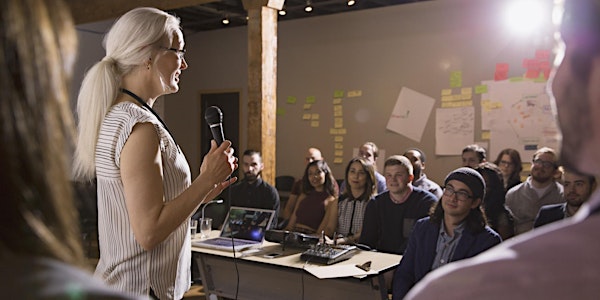 Kings Cross Speakers - Improve Your Public Speaking at Toastmasters
Location
Lumen URC Kings Cross
88 Tavistock Place
London
WC1H 9RS
United Kingdom
READY TO IMPROVE YOUR CONFIDENCE AND PUBLIC SPEAKING ?
About this event
IMPROVE YOUR CONFIDENCE
Would you like to improve your confidence and your public speaking skills? Do you you desire to gain outstanding communication skills? Wouldn't it be nice to deliver your thoughts with conviction?
PRACTICE IN A SAFE ENVIRONMENT
Kings Cross Speakers is a safe and fun environment where you can practice, sharpen, and hone your communication, public speaking, and leadership skills. Come along as a guest and you'll experience how welcoming, friendly and passionate we all are.
BECOME A SKILFUL PUBLIC SPEAKER
According to most studies, people's number one fear is public speaking. Conquer your fear of Public Speaking in a very encouraging environment. Public Speaking is a skill and like most skills you can become an expert by effectively practising it.
Location
Lumen Rooms in Kings Cross https://www.lumenurc.org.uk/Rooms.htm
We are no longer providing meetings via Zoom.
Some Helpful Links
[Forbes] Why You Should Join Toastmasters
[Yahoo Finance] Toastmasters 5 Tips to Overcome Fear of Public Speaking
https://www.kingscrossspeakers.com