Description
REIGN, RULE, AND DOMINATE THE MARKETPLACE!
Geralda Larkins presents the Kingdom Visionary Strategic Planning Summit, Friday, September 29th - Saturday, September 30th sponsored by Nova Southeastern University, H. Wayne Huizenga College of Business and Entrepreneurship.
This 2-day event gathers together some of South Florida's most dynamic ministry leaders, entrepreneurs, industry professionals, business coaches, and career consultants for a time of empowerment and impartation to dominate the marketplace and take their visions to the next level!
The Kingdom Visionary Strategic Planning Summit is not just an event, but a life-changing experience where faith and the marketplace collide and where purpose, power, people, projects, processes, and profits are positioned to EXPAND! You will not leave the same way you came!
Check out last year's Summit recap.
2017 Agenda:
Friday, September 29th
7:00pm – 9:00pm: 4th Quarter Impartation, a prophetic release of Word, prayer, and apostolic activation to propel you to the 2017 finish line! Keynote Speaker Apostle D. Harrison. Praise and Worship Ministry of Apostle Samantha Williams. ****SERVICE IS FREE AND OPEN TO THE PUBLIC****
Saturday, September 30th
8:00am - 9:00am Strategic Society Honors Breakfast, celebrate the successes of the Kingdom Visionary Strategic Society, a spiritually mandated group of change agents that launch or expanded their businesses and ministries in 2017!
9:00am – 2:00pm: Strategic Planning Meeting, dominate your sphere and reign like kings in the marketplace! Talented CEOs of leading corporations will help you take your vision to another level! Gleaning from the life of King Solomon learn to take your purpose, power, people, projects, processes, and profits to the next level! Featuring Dee Thompson, Purpose Never Dies; Barcardi Jackson, Esq. Tucker Law Group; Stella Tokar, B.O.L.D. Consulting; Rhea Brown, Vice President Macy's; Michelle Dempsey, Very Well-Written; and The Trailblazer, Carla R. Cannon.
2:00pm - 3:00pm: Level-Set & Goal-Set Lunch with Visionary Strategist Geralda Larkins, a working lunch to pull everything together and help Visionaries set measurable goals for 2018 and beyond!
Enjoy exclusive exhibitors, interactive discussions, refreshments, inspirational breaks and more! ENJOY THE SUMMIT FROM THE COMFORT OF YOUR OWN HOME WITH LIVESTREAM!
You will be empowered to end the year strong and be prepared to walk boldly into the next movement of God!
REGISTRATION IS NOW OPEN! SPACE IS LIMITED!
THANK YOU TO OUR SPONSORS
---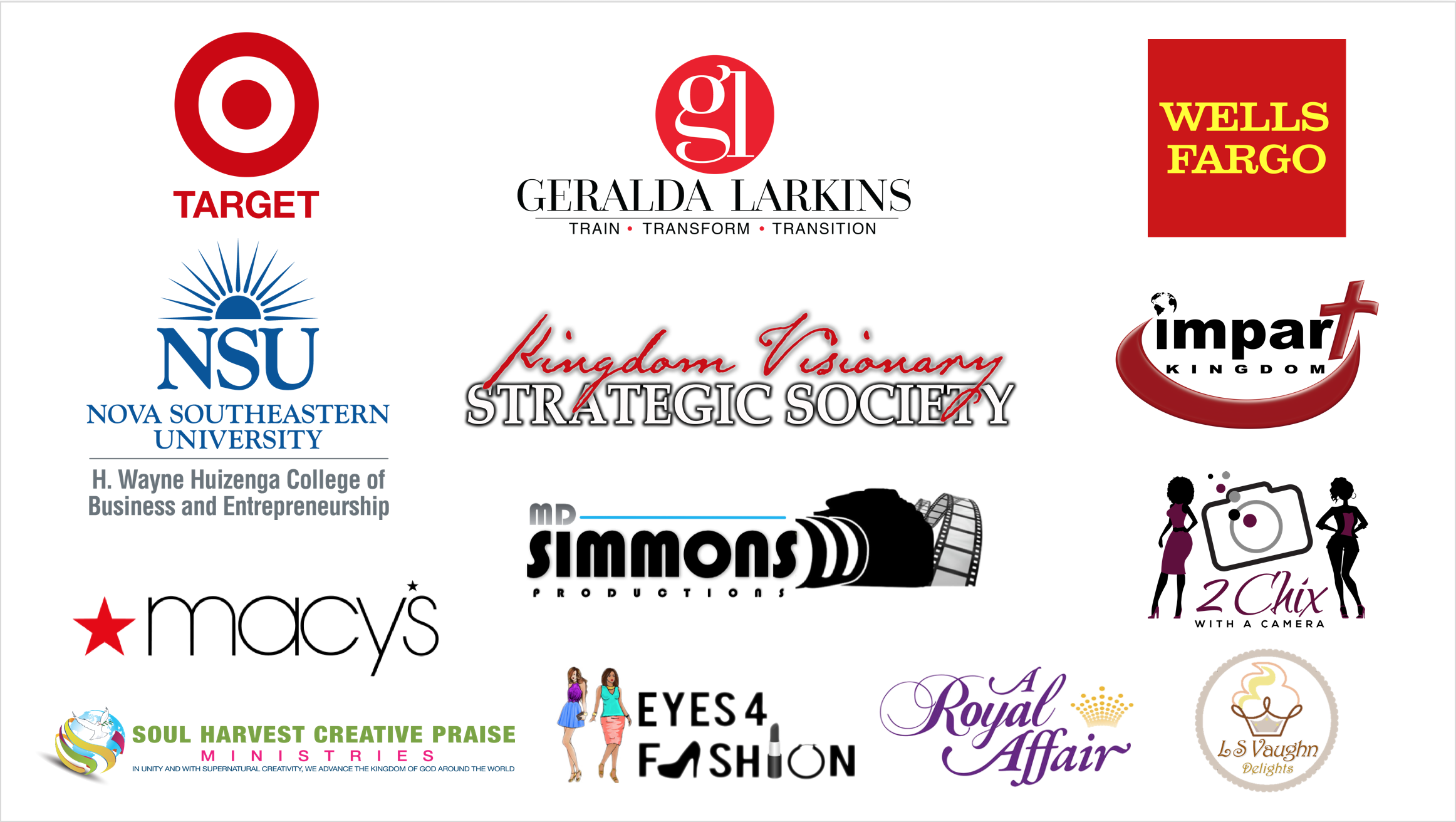 ---