Description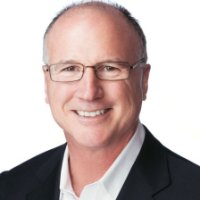 Kingdom Business Tours unite business leaders to network, collaborate, and share biblical practices that transform businesses and the communities they serve. Each event includes an interview of the executive(s) leading that business sharing their faith story and the kingdom culture underlying their daily business practices.
Paul Farrell is founder and CEO of Nehemiah Security where he directs all facets of the company. He has 35+ years of business development and management experience with renowned companies such as AOL and Moreover Technologies. Paul is a recognized leader across a wide array of industries including Internet, media and enterprise software. He is perhaps best known for his success in developing and leading highly effective multi-disciplinary teams. Paul's track record in selling and acquiring software companies has resulted in the high-growth and high-valuation performance of his past companies.
A seriel entrepreneur, Paul will share "why Nehemiah" and how he's leveraging his influence in the fast-paced [and highly visible] cyber security industry to expand the gospel for Jesus Christ.
If you believe associations are important and that iron does sharpen iron, REGISTER TODAY for 1, 2, or all 3 of these extraordinary opportunities to experience a Kingdom business in action. And, don't forget to tell a friend!
Agenda:
11:30am – Networking + Lunch
12:00pm – Paul Farrell Interview + Q&A (facilitated by Jerome & Kelly Leonard, Nehemiah Project)
12:30pm – Corporate Prayer + Testimonials

12:55pm – Closing Prayer + Call to Action (led by Howie Levin & Pastor Brian Bales, One Heart DC)
1:00pm – Session adjourned
One Heart DC is a movement uniting and mobilizing churches, church networks and other organizations to serve the metro Washington region and share the good news of the gospel. OneHeartDC is creating an environment for collaboration that makes an impact where we live!

Nehemiah Project is a business development and support organization that works in partnership with churches, marketplace ministries, educational institutions, associations and individuals around the world. We train and support kingdom companies through Biblical Entrepreneurship training, coaching and access to capital.