Kingdom Business Tour featuring Dr. Stephanie Parson, Crowned Grace Int'l
Description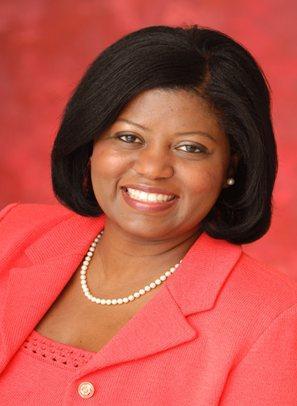 Dr Parson is a world authority on 21st Century Leadership. A proven consultant, speaker, trainer, author and executive with Fortune 100 global experience in leading teams in the public and private sector. She brings over 20 years of charismatic leadership, executive management and extensive problem solving skills in strategic planning, talent development, program management and organizational change.
She coaches global CEOs and their leadership teams on how to confront effectively and create powerful results through transformational leadership.
Dr Parson has consulted with agencies surrounding their strategic direction, technology strategies, business growth strategies, innovation, project management strategies, succession planning and productivity strategies. She has also conducted leadership development workshops, seminars and events for over 7000 individuals within the public and private sector in the United States, Mexico and Brazil. As an executive, she has also provided one-on-one coaching sessions to over 300 executives in the public and private sector.
Dr Parson's background includes roles in executive management, strategic planning, training and development and program management within Fortune 100 companies. Prior to creating Crowned Grace she served as a Vice President at Walt Disney World, where her duties entailed day-to-day operations of the strategic planning process, research and development, fiscal planning process, procurement, Program Management Office, Training and productivity improvement. She implemented the first strategic planning process for Walt Disney World's IT Group, leading to a Strategic Plan (Balanced Scorecard). While working with operational business partners, her team delivered customer facing technologies which positively impacted annual revenue. She also implemented the first Program Management Office for Walt Disney World, leading to a rollout of standard practices for project management across the Walt Disney Company. In this role, her team sourced and delivered over 1200 training seats and implemented a training provider network.
Dr Parson's other leadership experience includes serving as a Vice President and Chief Information Officer for Parsons Brinckerhoff Inc, one of the world's oldest continuously operating engineering firms; ranked number one in transportation engineering and has major practice areas in energy, power, aviation planning, environmental and facilities engineering from over 200 offices worldwide with over 8000 employees. She also led a global staff of 112 professionals for new development and ongoing support for Seagram Spirits and Wine Group. As a Director, she owned financial responsibility for an annual $15M operating budget with a separate $24M capital budget. Dr Parson is also a military veteran, having served as a decorated officer in the United States Air Force prior to entering the corporate sector.
If you believe associations are important and that iron does sharpen iron, REGISTER TODAY for this LIMITED SEATING opportunity to experience a Kingdom business in action. And, don't forget to tell a friend!
Agenda:
11:30am – Networking + Lunch
12:10pm – Dr. Stephanie Parson Interview + Q&A (facilitated by Jerome & Kelly Leonard, Nehemiah Project)
12:40pm – Prayer Circles

12:50pm – Closing Prayer + Call to Action (led by Howie Levin, One Heart DC)
1:00pm – Session adjourned
One Heart DC is a movement uniting and mobilizing churches, church networks and other organizations to serve the metro Washington region and share the good news of the gospel. OneHeartDC is creating an environment for collaboration that makes an impact where we live!

Nehemiah Project is a business development and support organization that works in partnership with churches, marketplace ministries, educational institutions, associations and individuals around the world. We train and support kingdom companies through Biblical Entrepreneurship training, coaching and access to capital.