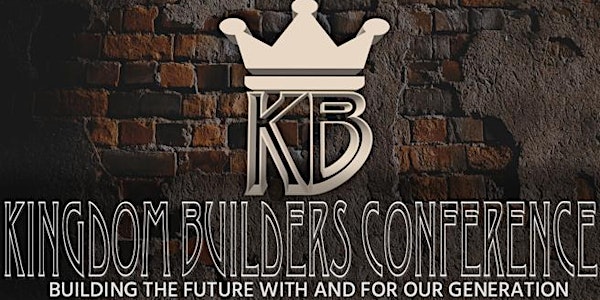 Kingdom Builders Conference
A one day conference giving children and youth an opportunity to learn our faith and display their immense gifts and talents.
When and where
Location
76 Brydon Dr 76 Brydon Drive Toronto, ON M9W 4N6 Canada
About this event
Hosted by Church of the Firstborn fellowship (Refuge Temple and Praise Sanctuary) and ministry friends, Kingdom Builders Conference is a one day event for children and youth that will motivate them to aspire for greatness, give them exposure, and provide opportunities for them to demonstrate their talents, gifts and callings.
The conference will be in 2 parts.
Part 1 - Concurrent Age Based sessions
Ages 3-7 - Topic: With Jesus, I Can Do Anything
Ages 8-12 - Topic: Encouraging Boldness –Overcoming Fear
Ages 13-19 - Topic: Encouraging Boldness –Overcoming Fear
Ages 20+ - Topic: Building a Proud Apostolic Generation
Part 2
Worship Service with talent demonstrations which will include
Praise and worship Prayer; Talents display; Drummers relay; Choir; Preaching; Altar service