Reggae Fans Unite! Yes the King of the Dancehall is Coming to Texas! A Loaded show with The Sagittarius Band and his Daughter K'Reema!
About this event
Saturday October 16, 2021
KING YELLOWMAN
LIVE IN CONCERT!
https://yellowman21.eventbrite.com
Featuring
Daughter K'REEMA & The Sagittarius Band
PERFORMING LIVE IN DALLAS AT THE HEROES LOUNGE!
GET READY TO ENJOY COUNTLESS HITS AND ANTHEMS FROM THE KING OF THE DANCEHALL LIKE, ZUNGAZUNG, NOBODY MOVE, GETTING MARRIED, MAD OVER ME & MANY, MANY MORE!
Hosted By DJ Queen Agnes | Good Vibes By DJ Romie & More Tba
JOIN US AT HEROES FOR AN UNFORGETTABLE SHOW, WITH AUTHENTIC CARIBBEAN FOOD AVAILABLE ALL NIGHT, FULL BAR, OUTDOOR PATIO, & THE TOP DJs & SELECTORS KEEP THE VIBE MOVING TIL SHOWTIME! THIS IS A REAL CONCERT & FOR MANY WILL BE A ONCE IN A LIFETIME UPCLOSE & PERSONAL EXPERIENCE...
2 huge Patios, Dine - In, To Go, & Delivery! Inside & Outside Vibes! Bless up!
3094 N Stemmons #heroeslounge
Jamaica's first dancehall superstar, Yellowman ushered in a new era in reggae music following Bob Marley's death. His early-'80s success brought the popularity of toasting -- the reggae equivalent of rapping -- to a whole new level, and helped establish dancehall as the wave of the future. For better or for worse, he also epitomized dancehall's penchant for "slack" lyrics -- that is, casual violence, sexism, homophobia, and general rudeness. Graphic sexuality was his particular forte, reaching levels of explicitness previously unheard in Jamaica. It brought him numerous detractors, but it was also a big reason for his early popularity. There was more to it than that, though; Yellowman was one of the most verbally nimble toasters of his time, with a loose, easy flow, a talent for improvisation, and a definite wit in his wordplay.
Plus, all the boasting about his prowess on the mic or in the bedroom had to be over the top to be convincing: true to his stage name, Yellowman is an albino, which carries a tremendous social stigma in Jamaica. His rise to stardom was unlikely enough, but his transformation from untouchable outcast into sex symbol was staggering -- and may not even have taken place without his trademark lewdness. Shocking though it could be, it affirmed him as a sexual being just like his listeners, and was delivered with enough humor to let the audience know that he didn't take himself too seriously. Bouts with cancer pushed him into more thoughtful, socially conscious territory in the 1990s, but his initial style remains the most influential, paving the way for countless dancehall toasters to follow. He remained quiet through most of the 2000s before mounting a comeback with 2019's No More War.
Yellowman was born Winston Foster in Negril, Jamaica, in 1959 (some accounts say 1956). An early target for abuse because of his albinism, he grew up in an institution in Kingston, with little to keep him company besides music. Influenced by early toasting DJs like U-Roy, he practiced rhyming and got a job with the Gemini Sound System as a substitute DJ. Christening himself Yellowman and dressing in a bright yellow suit, he peppered his lyrics with jokes about his skin color and outlandish tales of his sexual conquests. In 1979, he won a landslide victory at the well-known Tastee Talent Contest, and within months he had become one of Jamaica's top concert draws, thanks to a dynamic, humorous stage show in which he often used the microphone to mimic his anatomical gifts.
#blessings #reggae #dancehall #dallasreggae #goodvibesonly #sportizm #maskup #heroeslounge #votedallas #vote #dinein #patiovibes #dallasnightlife #everyothervote #revolt #uprising #summer2021 #rave #zodiac #picesseason #blessings #weup #staywoke #yellowmandallas #yellowman #kingyellowman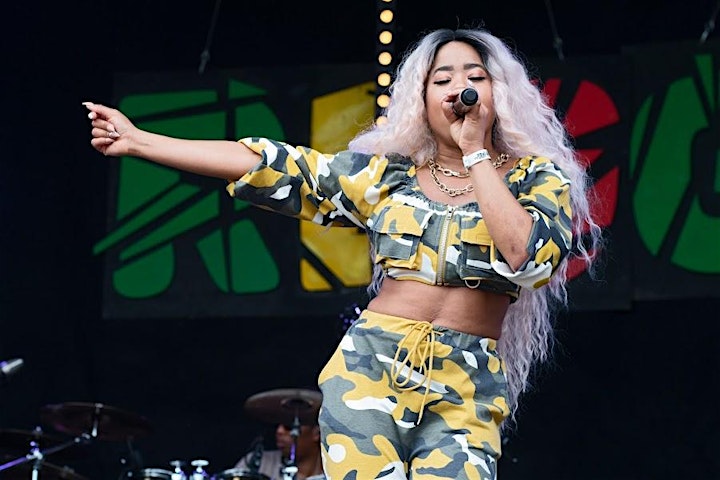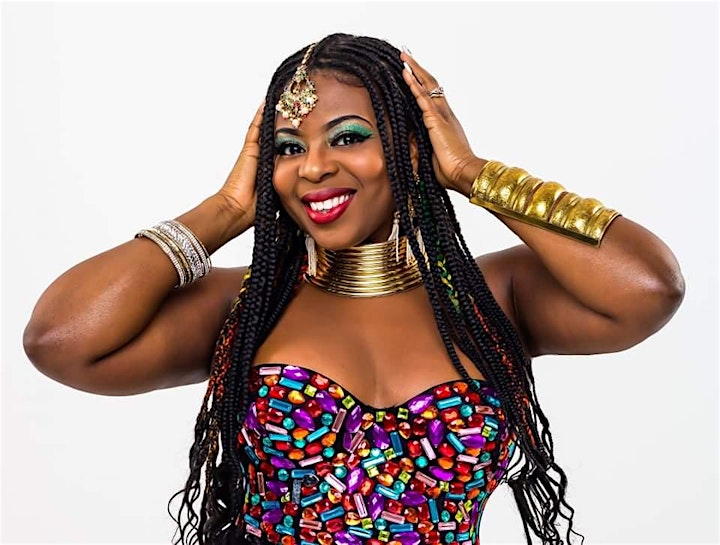 Organizer of King YELLOWMAN Live in Concert! Feat. K'Reema & The Sagittarius Band