Description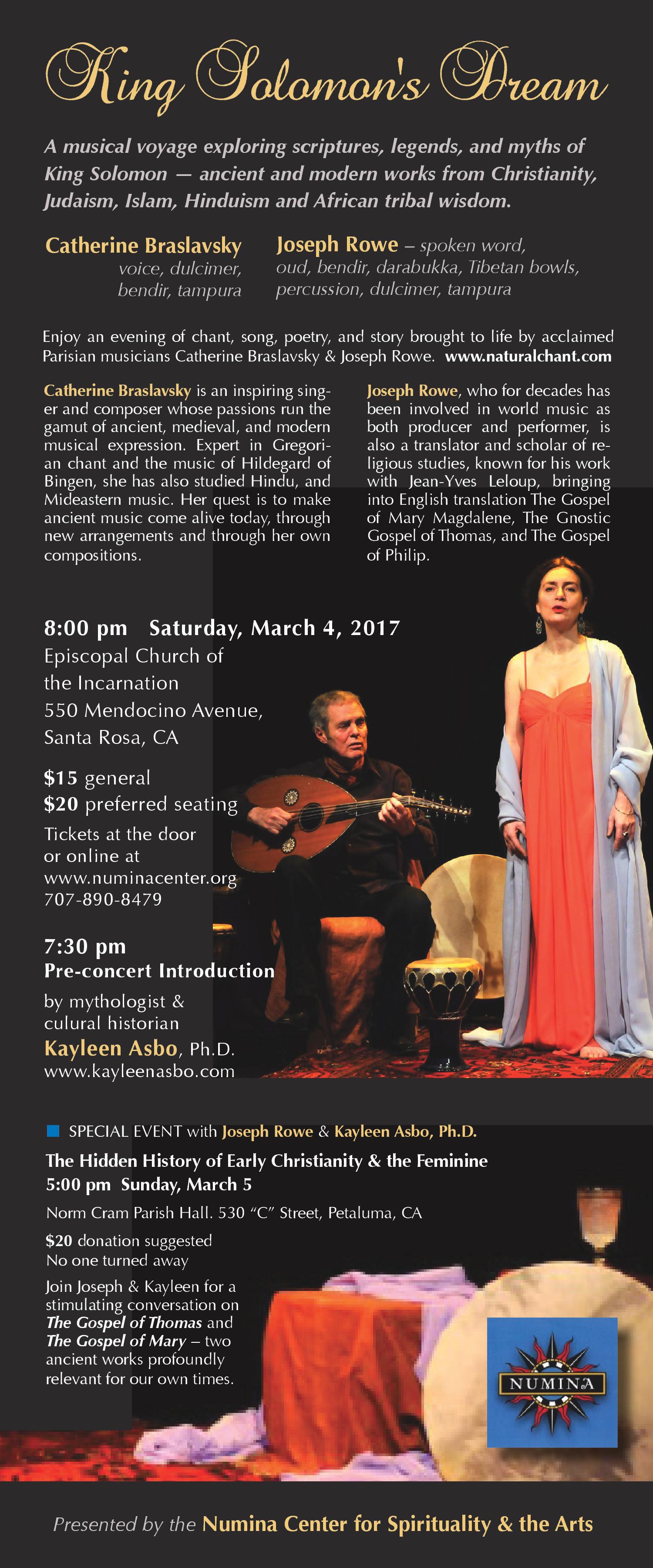 KING SOLOMON'S DREAM

A musical voyage exploring scriptures, legends, and myths of King Solomon — ancient and modern works from Christianity, Judaism, Islam, Hinduism, and African tribal wisdom. An evening of chant, song, poetry, and story brought to life by two highly acclaimed musicians from Paris.

Catherine Braslavsky – voice, dulcimer, bendir, tampura
Joseph Rowe – spoken word, oud, bendir, darabukka, Tibetan bowls, percussion, dulcimer, tampura

8 pm Saturday March 4, 2017
Presented by Numina Center for Spirituality and the Arts

Episcopal Church of the Incarnation
550 Mendocino Ave, Santa Rosa CA
$15 general, $20 preferred seating
Tickets at the door or online.

7:30 pm pre-concert introduction by mythologist and cultural historian Kayleen Asbo, PhD