Description
King of Diamonds - BLAC YOUNGSTA LIVE - Party Bus Miami - KOD Miami - MLK WEEKEND
ALERT ONLY 100 TICKETS LEFT!!!
ALERT ONLY 100 TICKETS LEFT!!!
ALERT ONLY 100 TICKETS LEFT!!!
THIS IS A TICKET ONLY EVENT!
& TICKETS FOR THIS EVENT WILL SELL OUT FAST. SO GET YOURS TODAY!!
Please remember that once we sell out, we will not have any more tickets available.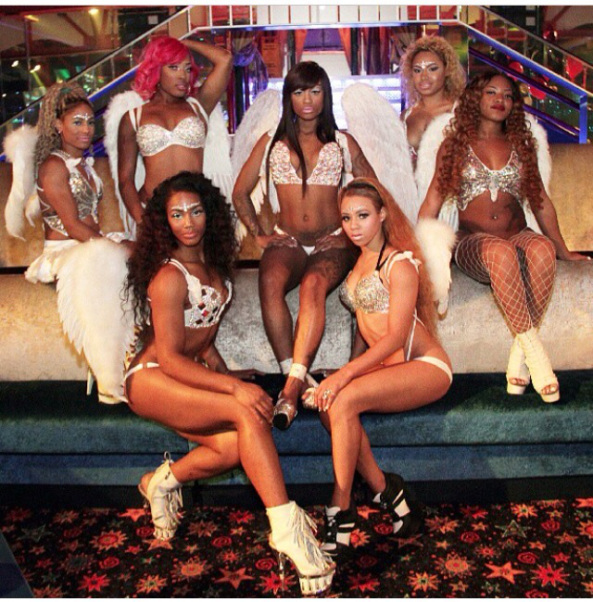 South Beach King of Diamond Party Pass


1 - 2 Hour Open Bar from 10pm - 12:00am (on South Beach) VLIVE Miami 1330 Ocean Drive
2 - Party-Bus transportation to KOD at 12am
3 - KOD Admission
4 - Party-Bus transportation back to South Beach 4am
An All-Inclusive Special Offer

$ 20 Deposit
$ 60 Balance will be paid at the door of VLIVE
Itinerary
The night begins at 10pm with a 2 Hour open bar pre-party at a popular nightclub. Complimentary transportation will be arranged to King of Diamonds via Party-Bus. Guests enter King of Diamonds as VIPs - no cover, no general admission line waiting.
What to Bring
Please bring a Valid ID for example a Drivers License or Passport. Photocopies are not accepted.
Terms and conditions
Must be 21+.
***YOU MUST BRING YOUR TICKET WITH YOU WITH THE $60 BALANCE TO VLIVE NIGHTCLUB IN ORDER TO BE ADMITTED TO THE PREPARTY.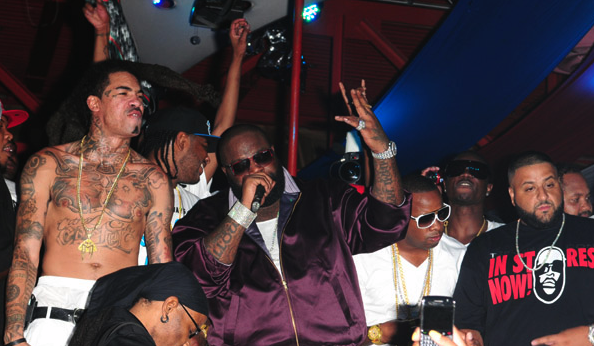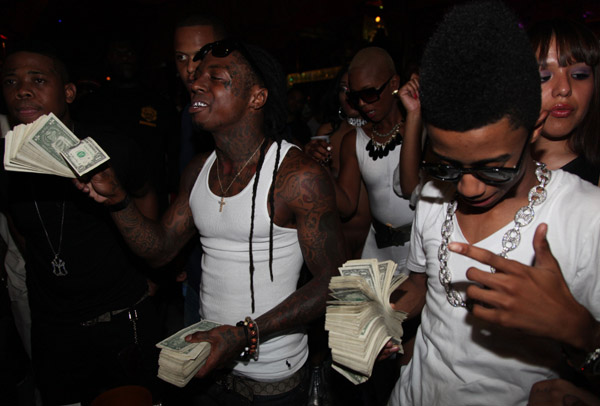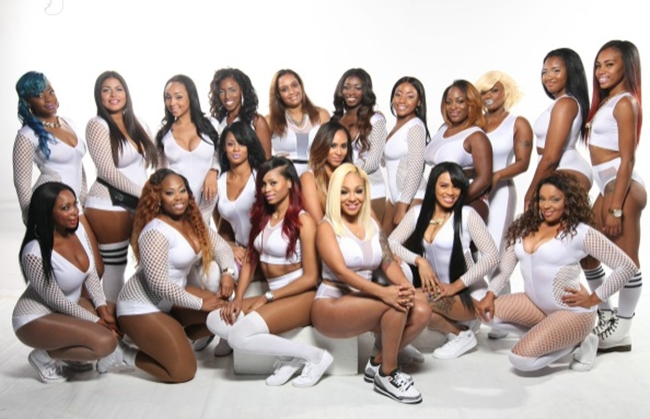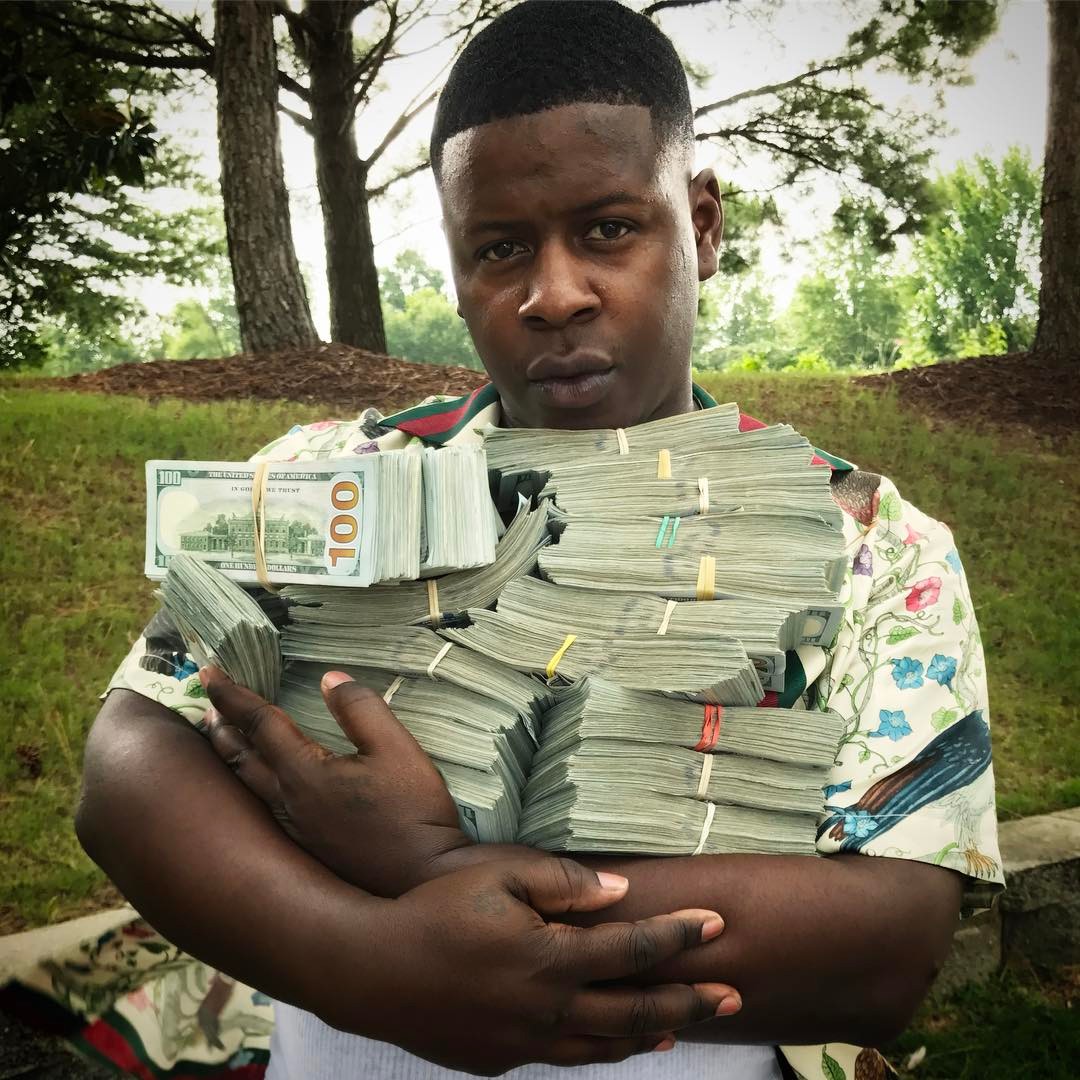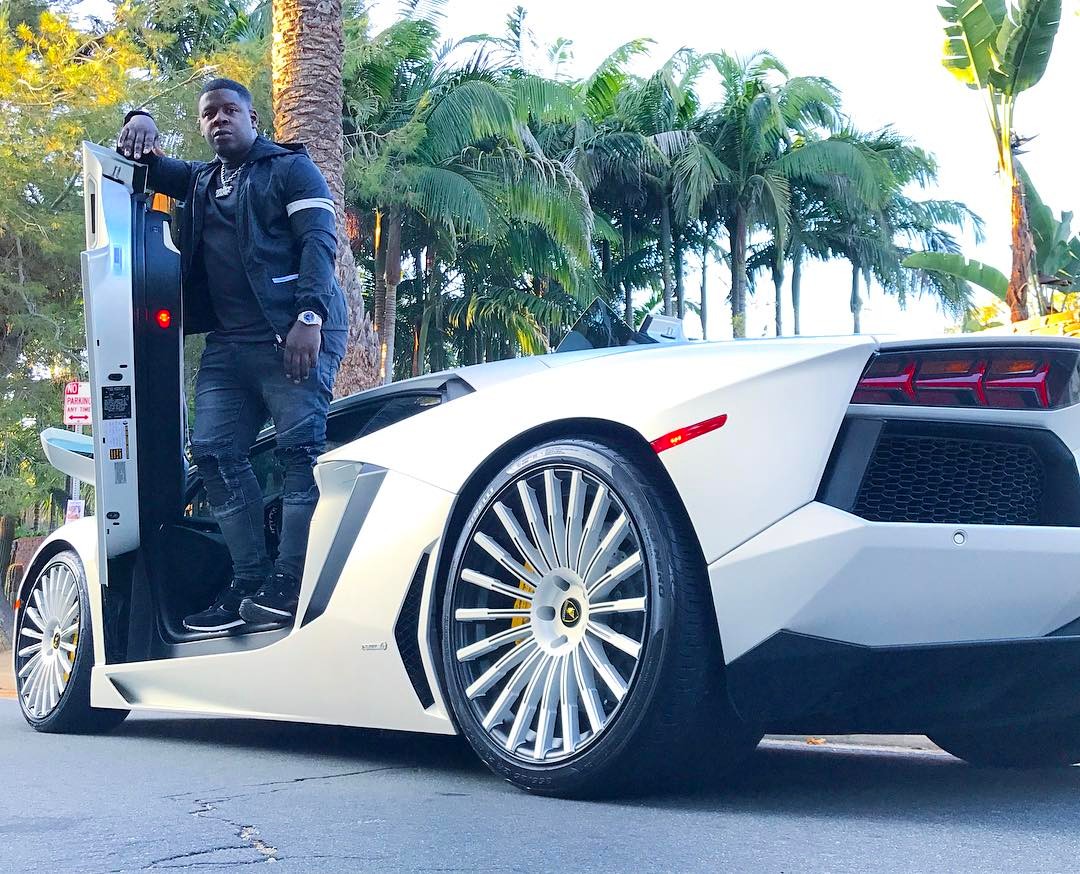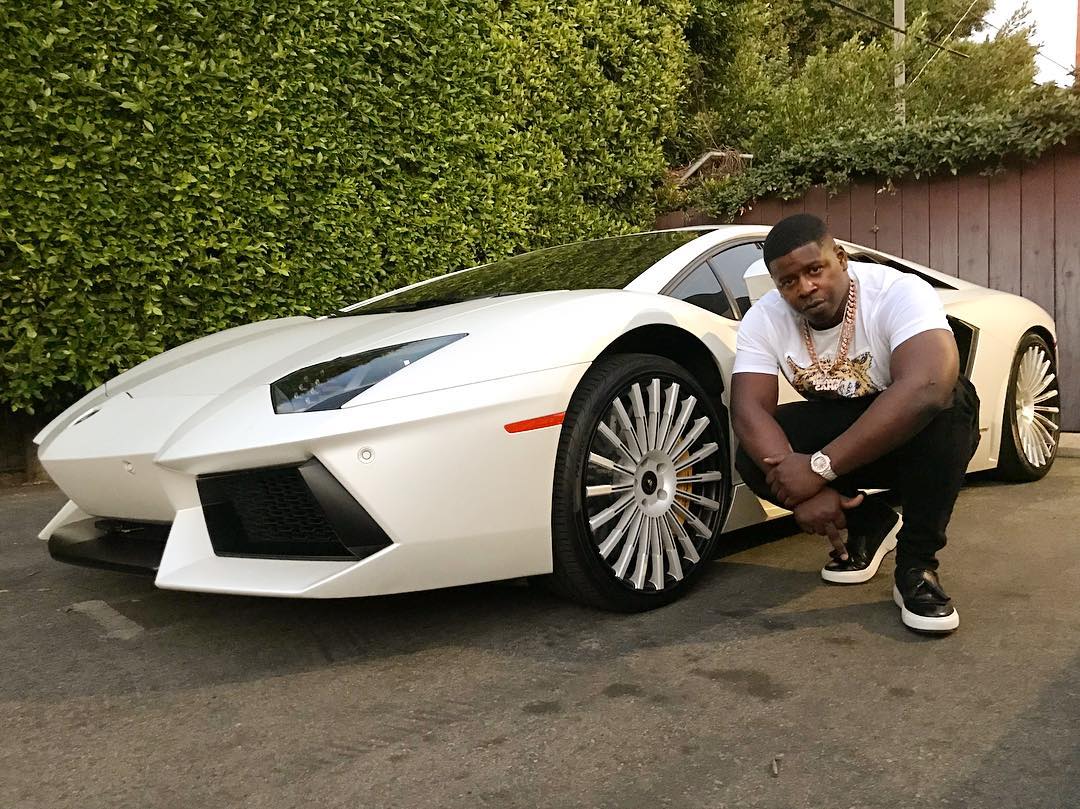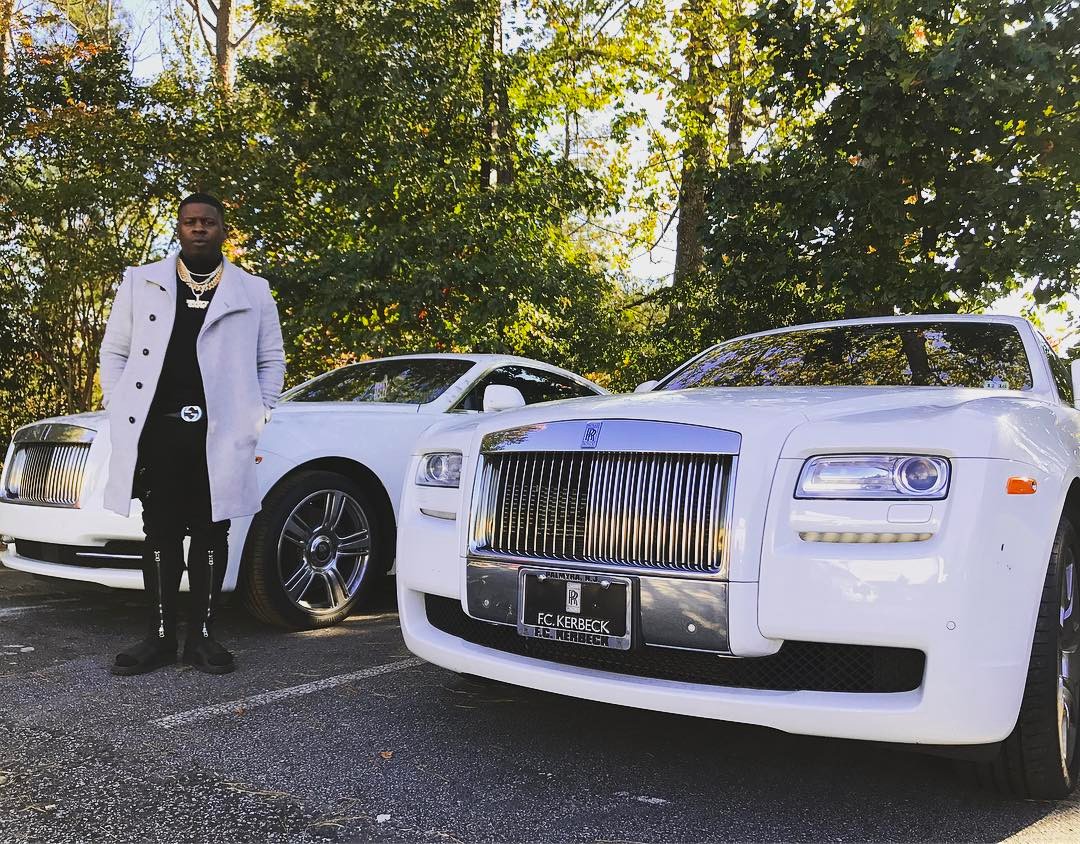 King of Diamonds - BLAC YOUNGSTA LIVE - Party Bus Miami - KOD Miami - MLK WEEKEND
King of Diamonds - BLAC YOUNGSTA LIVE - Party Bus Miami - KOD Miami - MLK WEEKEND
King of Diamonds - BLAC YOUNGSTA LIVE - Party Bus Miami - KOD Miami - MLK WEEKEND
King of Diamonds - BLAC YOUNGSTA LIVE - Party Bus Miami - KOD Miami - MLK WEEKEND
King of Diamonds - BLAC YOUNGSTA LIVE - Party Bus Miami - KOD Miami - MLK WEEKEND
King of Diamonds - BLAC YOUNGSTA LIVE - Party Bus Miami - KOD Miami - MLK WEEKEND
King of Diamonds - BLAC YOUNGSTA LIVE - Party Bus Miami - KOD Miami - MLK WEEKEND
King of Diamonds - BLAC YOUNGSTA LIVE - Party Bus Miami - KOD Miami - MLK WEEKEND

King of Diamonds - BLAC YOUNGSTA LIVE - Party Bus Miami - KOD Miami - MLK WEEKEND
King of Diamonds - BLAC YOUNGSTA LIVE - Party Bus Miami - KOD Miami - MLK WEEKEND
King of Diamonds - BLAC YOUNGSTA LIVE - Party Bus Miami - KOD Miami - MLK WEEKEND
King of Diamonds - BLAC YOUNGSTA LIVE - Party Bus Miami - KOD Miami - MLK WEEKEND
King of Diamonds - BLAC YOUNGSTA LIVE - Party Bus Miami - KOD Miami - MLK WEEKEND
King of Diamonds - BLAC YOUNGSTA LIVE - Party Bus Miami - KOD Miami - MLK WEEKEND
King of Diamonds - BLAC YOUNGSTA LIVE - Party Bus Miami - KOD Miami - MLK WEEKEND
King of Diamonds - BLAC YOUNGSTA LIVE - Party Bus Miami - KOD Miami - MLK WEEKEND
King of Diamonds - BLAC YOUNGSTA LIVE - Party Bus Miami - KOD Miami - MLK WEEKEND
King of Diamonds - BLAC YOUNGSTA LIVE - Party Bus Miami - KOD Miami - MLK WEEKEND
King of Diamonds - BLAC YOUNGSTA LIVE - Party Bus Miami - KOD Miami - MLK WEEKEND
King of Diamonds - BLAC YOUNGSTA LIVE - Party Bus Miami - KOD Miami - MLK WEEKEND
King of Diamonds - BLAC YOUNGSTA LIVE - Party Bus Miami - KOD Miami - MLK WEEKEND
King of Diamonds - BLAC YOUNGSTA LIVE - Party Bus Miami - KOD Miami - MLK WEEKEND
King of Diamonds - BLAC YOUNGSTA LIVE - Party Bus Miami - KOD Miami - MLK WEEKEND
King of Diamonds - BLAC YOUNGSTA LIVE - Party Bus Miami - KOD Miami - MLK WEEKEND
King of Diamonds - BLAC YOUNGSTA LIVE - Party Bus Miami - KOD Miami - MLK WEEKEND
King of Diamonds - BLAC YOUNGSTA LIVE - Party Bus Miami - KOD Miami - MLK WEEKEND
King of Diamonds - BLAC YOUNGSTA LIVE - Party Bus Miami - KOD Miami - MLK WEEKEND
King of Diamonds - BLAC YOUNGSTA LIVE - Party Bus Miami - KOD Miami - MLK WEEKEND
King of Diamonds - BLAC YOUNGSTA LIVE - Party Bus Miami - KOD Miami - MLK WEEKEND
King of Diamonds - BLAC YOUNGSTA LIVE - Party Bus Miami - KOD Miami - MLK WEEKEND
King of Diamonds - BLAC YOUNGSTA LIVE - Party Bus Miami - KOD Miami - MLK WEEKEND
King of Diamonds - BLAC YOUNGSTA LIVE - Party Bus Miami - KOD Miami - MLK WEEKEND
King of Diamonds - BLAC YOUNGSTA LIVE - Party Bus Miami - KOD Miami - MLK WEEKEND
King of Diamonds - BLAC YOUNGSTA LIVE - Party Bus Miami - KOD Miami - MLK WEEKEND
King of Diamonds - BLAC YOUNGSTA LIVE - Party Bus Miami - KOD Miami - MLK WEEKEND
King of Diamonds - BLAC YOUNGSTA LIVE - Party Bus Miami - KOD Miami - MLK WEEKEND
King of Diamonds - BLAC YOUNGSTA LIVE - Party Bus Miami - KOD Miami - MLK WEEKEND
King of Diamonds - BLAC YOUNGSTA LIVE - Party Bus Miami - KOD Miami - MLK WEEKEND
King of Diamonds - BLAC YOUNGSTA LIVE - Party Bus Miami - KOD Miami - MLK WEEKEND
King of Diamonds - BLAC YOUNGSTA LIVE - Party Bus Miami - KOD Miami - MLK WEEKEND
King of Diamonds - BLAC YOUNGSTA LIVE - Party Bus Miami - KOD Miami - MLK WEEKEND
King of Diamonds - BLAC YOUNGSTA LIVE - Party Bus Miami - KOD Miami - MLK WEEKEND
King of Diamonds - BLAC YOUNGSTA LIVE - Party Bus Miami - KOD Miami - MLK WEEKEND
King of Diamonds - BLAC YOUNGSTA LIVE - Party Bus Miami - KOD Miami - MLK WEEKEND
King of Diamonds - BLAC YOUNGSTA LIVE - Party Bus Miami - KOD Miami - MLK WEEKEND
King of Diamonds - BLAC YOUNGSTA LIVE - Party Bus Miami - KOD Miami - MLK WEEKEND
King of Diamonds - BLAC YOUNGSTA LIVE - Party Bus Miami - KOD Miami - MLK WEEKEND
King of Diamonds - BLAC YOUNGSTA LIVE - Party Bus Miami - KOD Miami - MLK WEEKEND
King of Diamonds - BLAC YOUNGSTA LIVE - Party Bus Miami - KOD Miami - MLK WEEKEND
King of Diamonds - BLAC YOUNGSTA LIVE - Party Bus Miami - KOD Miami - MLK WEEKEND
King of Diamonds - BLAC YOUNGSTA LIVE - Party Bus Miami - KOD Miami - MLK WEEKEND
King of Diamonds - BLAC YOUNGSTA LIVE - Party Bus Miami - KOD Miami - MLK WEEKEND
King of Diamonds - BLAC YOUNGSTA LIVE - Party Bus Miami - KOD Miami - MLK WEEKEND
King of Diamonds - BLAC YOUNGSTA LIVE - Party Bus Miami - KOD Miami - MLK WEEKEND
King of Diamonds - BLAC YOUNGSTA LIVE - Party Bus Miami - KOD Miami - MLK WEEKEND
King of Diamonds - BLAC YOUNGSTA LIVE - Party Bus Miami - KOD Miami - MLK WEEKEND
King of Diamonds - BLAC YOUNGSTA LIVE - Party Bus Miami - KOD Miami - MLK WEEKEND
King of Diamonds - BLAC YOUNGSTA LIVE - Party Bus Miami - KOD Miami - MLK WEEKEND
King of Diamonds - BLAC YOUNGSTA LIVE - Party Bus Miami - KOD Miami - MLK WEEKEND
King of Diamonds - BLAC YOUNGSTA LIVE - Party Bus Miami - KOD Miami - MLK WEEKEND
King of Diamonds - BLAC YOUNGSTA LIVE - Party Bus Miami - KOD Miami - MLK WEEKEND
King of Diamonds - BLAC YOUNGSTA LIVE - Party Bus Miami - KOD Miami - MLK WEEKEND
King of Diamonds - BLAC YOUNGSTA LIVE - Party Bus Miami - KOD Miami - MLK WEEKEND
King of Diamonds - BLAC YOUNGSTA LIVE - Party Bus Miami - KOD Miami - MLK WEEKEND
King of Diamonds - BLAC YOUNGSTA LIVE - Party Bus Miami - KOD Miami - MLK WEEKEND
King of Diamonds - BLAC YOUNGSTA LIVE - Party Bus Miami - KOD Miami - MLK WEEKEND
King of Diamonds - BLAC YOUNGSTA LIVE - Party Bus Miami - KOD Miami - MLK WEEKEND
King of Diamonds - BLAC YOUNGSTA LIVE - Party Bus Miami - KOD Miami - MLK WEEKEND
King of Diamonds - BLAC YOUNGSTA LIVE - Party Bus Miami - KOD Miami - MLK WEEKEND
King of Diamonds - BLAC YOUNGSTA LIVE - Party Bus Miami - KOD Miami - MLK WEEKEND
King of Diamonds - BLAC YOUNGSTA LIVE - Party Bus Miami - KOD Miami - MLK WEEKEND
King of Diamonds - BLAC YOUNGSTA LIVE - Party Bus Miami - KOD Miami - MLK WEEKEND
King of Diamonds - BLAC YOUNGSTA LIVE - Party Bus Miami - KOD Miami - MLK WEEKEND
King of Diamonds - BLAC YOUNGSTA LIVE - Party Bus Miami - KOD Miami - MLK WEEKEND
King of Diamonds - BLAC YOUNGSTA LIVE - Party Bus Miami - KOD Miami - MLK WEEKEND
King of Diamonds - BLAC YOUNGSTA LIVE - Party Bus Miami - KOD Miami - MLK WEEKEND
King of Diamonds - BLAC YOUNGSTA LIVE - Party Bus Miami - KOD Miami - MLK WEEKEND
King of Diamonds - BLAC YOUNGSTA LIVE - Party Bus Miami - KOD Miami - MLK WEEKEND
King of Diamonds - BLAC YOUNGSTA LIVE - Party Bus Miami - KOD Miami - MLK WEEKEND
King of Diamonds - BLAC YOUNGSTA LIVE - Party Bus Miami - KOD Miami - MLK WEEKEND
King of Diamonds - BLAC YOUNGSTA LIVE - Party Bus Miami - KOD Miami - MLK WEEKEND
King of Diamonds - BLAC YOUNGSTA LIVE - Party Bus Miami - KOD Miami - MLK WEEKEND
King of Diamonds - BLAC YOUNGSTA LIVE - Party Bus Miami - KOD Miami - MLK WEEKEND
King of Diamonds - BLAC YOUNGSTA LIVE - Party Bus Miami - KOD Miami - MLK WEEKEND
King of Diamonds - BLAC YOUNGSTA LIVE - Party Bus Miami - KOD Miami - MLK WEEKEND
King of Diamonds - BLAC YOUNGSTA LIVE - Party Bus Miami - KOD Miami - MLK WEEKEND
King of Diamonds - BLAC YOUNGSTA LIVE - Party Bus Miami - KOD Miami - MLK WEEKEND
King of Diamonds - BLAC YOUNGSTA LIVE - Party Bus Miami - KOD Miami - MLK WEEKEND
King of Diamonds - BLAC YOUNGSTA LIVE - Party Bus Miami - KOD Miami - MLK WEEKEND
King of Diamonds - BLAC YOUNGSTA LIVE - Party Bus Miami - KOD Miami - MLK WEEKEND
King of Diamonds - BLAC YOUNGSTA LIVE - Party Bus Miami - KOD Miami - MLK WEEKEND
King of Diamonds - BLAC YOUNGSTA LIVE - Party Bus Miami - KOD Miami - MLK WEEKEND
King of Diamonds - BLAC YOUNGSTA LIVE - Party Bus Miami - KOD Miami - MLK WEEKEND
King of Diamonds - BLAC YOUNGSTA LIVE - Party Bus Miami - KOD Miami - MLK WEEKEND
King of Diamonds - BLAC YOUNGSTA LIVE - Party Bus Miami - KOD Miami - MLK WEEKEND
King of Diamonds - BLAC YOUNGSTA LIVE - Party Bus Miami - KOD Miami - MLK WEEKEND
King of Diamonds - BLAC YOUNGSTA LIVE - Party Bus Miami - KOD Miami - MLK WEEKEND
King of Diamonds - BLAC YOUNGSTA LIVE - Party Bus Miami - KOD Miami - MLK WEEKEND
King of Diamonds - BLAC YOUNGSTA LIVE - Party Bus Miami - KOD Miami - MLK WEEKEND
King of Diamonds - BLAC YOUNGSTA LIVE - Party Bus Miami - KOD Miami - MLK WEEKEND
King of Diamonds - BLAC YOUNGSTA LIVE - Party Bus Miami - KOD Miami - MLK WEEKEND
King of Diamonds - BLAC YOUNGSTA LIVE - Party Bus Miami - KOD Miami - MLK WEEKEND
King of Diamonds - BLAC YOUNGSTA LIVE - Party Bus Miami - KOD Miami - MLK WEEKEND
King of Diamonds - BLAC YOUNGSTA LIVE - Party Bus Miami - KOD Miami - MLK WEEKEND
King of Diamonds - BLAC YOUNGSTA LIVE - Party Bus Miami - KOD Miami - MLK WEEKEND
King of Diamonds - BLAC YOUNGSTA LIVE - Party Bus Miami - KOD Miami - MLK WEEKEND
King of Diamonds - BLAC YOUNGSTA LIVE - Party Bus Miami - KOD Miami - MLK WEEKEND
King of Diamonds - BLAC YOUNGSTA LIVE - Party Bus Miami - KOD Miami - MLK WEEKEND
King of Diamonds - BLAC YOUNGSTA LIVE - Party Bus Miami - KOD Miami - MLK WEEKEND
King of Diamonds - BLAC YOUNGSTA LIVE - Party Bus Miami - KOD Miami - MLK WEEKEND
King of Diamonds - BLAC YOUNGSTA LIVE - Party Bus Miami - KOD Miami - MLK WEEKEND
King of Diamonds - BLAC YOUNGSTA LIVE - Party Bus Miami - KOD Miami - MLK WEEKEND
King of Diamonds - BLAC YOUNGSTA LIVE - Party Bus Miami - KOD Miami - MLK WEEKEND
King of Diamonds - BLAC YOUNGSTA LIVE - Party Bus Miami - KOD Miami - MLK WEEKEND
King of Diamonds - BLAC YOUNGSTA LIVE - Party Bus Miami - KOD Miami - MLK WEEKEND
King of Diamonds - BLAC YOUNGSTA LIVE - Party Bus Miami - KOD Miami - MLK WEEKEND
King of Diamonds - BLAC YOUNGSTA LIVE - Party Bus Miami - KOD Miami - MLK WEEKEND
King of Diamonds - BLAC YOUNGSTA LIVE - Party Bus Miami - KOD Miami - MLK WEEKEND
King of Diamonds - BLAC YOUNGSTA LIVE - Party Bus Miami - KOD Miami - MLK WEEKEND
King of Diamonds - BLAC YOUNGSTA LIVE - Party Bus Miami - KOD Miami - MLK WEEKEND
King of Diamonds - BLAC YOUNGSTA LIVE - Party Bus Miami - KOD Miami - MLK WEEKEND
King of Diamonds - BLAC YOUNGSTA LIVE - Party Bus Miami - KOD Miami - MLK WEEKEND
King of Diamonds - BLAC YOUNGSTA LIVE - Party Bus Miami - KOD Miami - MLK WEEKEND
King of Diamonds - BLAC YOUNGSTA LIVE - Party Bus Miami - KOD Miami - MLK WEEKEND
King of Diamonds - BLAC YOUNGSTA LIVE - Party Bus Miami - KOD Miami - MLK WEEKEND
King of Diamonds - BLAC YOUNGSTA LIVE - Party Bus Miami - KOD Miami - MLK WEEKEND
King of Diamonds - BLAC YOUNGSTA LIVE - Party Bus Miami - KOD Miami - MLK WEEKEND
King of Diamonds - BLAC YOUNGSTA LIVE - Party Bus Miami - KOD Miami - MLK WEEKEND
King of Diamonds - BLAC YOUNGSTA LIVE - Party Bus Miami - KOD Miami - MLK WEEKEND
King of Diamonds - BLAC YOUNGSTA LIVE - Party Bus Miami - KOD Miami - MLK WEEKEND
King of Diamonds - BLAC YOUNGSTA LIVE - Party Bus Miami - KOD Miami - MLK WEEKEND
King of Diamonds - BLAC YOUNGSTA LIVE - Party Bus Miami - KOD Miami - MLK WEEKEND
King of Diamonds - BLAC YOUNGSTA LIVE - Party Bus Miami - KOD Miami - MLK WEEKEND
King of Diamonds - BLAC YOUNGSTA LIVE - Party Bus Miami - KOD Miami - MLK WEEKEND
King of Diamonds - BLAC YOUNGSTA LIVE - Party Bus Miami - KOD Miami - MLK WEEKEND
King of Diamonds - BLAC YOUNGSTA LIVE - Party Bus Miami - KOD Miami - MLK WEEKEND
King of Diamonds - BLAC YOUNGSTA LIVE - Party Bus Miami - KOD Miami - MLK WEEKEND
King of Diamonds - BLAC YOUNGSTA LIVE - Party Bus Miami - KOD Miami - MLK WEEKEND
King of Diamonds - BLAC YOUNGSTA LIVE - Party Bus Miami - KOD Miami - MLK WEEKEND
King of Diamonds - BLAC YOUNGSTA LIVE - Party Bus Miami - KOD Miami - MLK WEEKEND
King of Diamonds - BLAC YOUNGSTA LIVE - Party Bus Miami - KOD Miami - MLK WEEKEND
King of Diamonds - BLAC YOUNGSTA LIVE - Party Bus Miami - KOD Miami - MLK WEEKEND
King of Diamonds - BLAC YOUNGSTA LIVE - Party Bus Miami - KOD Miami - MLK WEEKEND
King of Diamonds - BLAC YOUNGSTA LIVE - Party Bus Miami - KOD Miami - MLK WEEKEND
King of Diamonds - BLAC YOUNGSTA LIVE - Party Bus Miami - KOD Miami - MLK WEEKEND
King of Diamonds - BLAC YOUNGSTA LIVE - Party Bus Miami - KOD Miami - MLK WEEKEND
King of Diamonds - BLAC YOUNGSTA LIVE - Party Bus Miami - KOD Miami - MLK WEEKEND
King of Diamonds - BLAC YOUNGSTA LIVE - Party Bus Miami - KOD Miami - MLK WEEKEND
King of Diamonds - BLAC YOUNGSTA LIVE - Party Bus Miami - KOD Miami - MLK WEEKEND
King of Diamonds - BLAC YOUNGSTA LIVE - Party Bus Miami - KOD Miami - MLK WEEKEND
King of Diamonds - BLAC YOUNGSTA LIVE - Party Bus Miami - KOD Miami - MLK WEEKEND
King of Diamonds - BLAC YOUNGSTA LIVE - Party Bus Miami - KOD Miami - MLK WEEKEND
King of Diamonds - BLAC YOUNGSTA LIVE - Party Bus Miami - KOD Miami - MLK WEEKEND
King of Diamonds - BLAC YOUNGSTA LIVE - Party Bus Miami - KOD Miami - MLK WEEKEND
King of Diamonds - BLAC YOUNGSTA LIVE - Party Bus Miami - KOD Miami - MLK WEEKEND
King of Diamonds - BLAC YOUNGSTA LIVE - Party Bus Miami - KOD Miami - MLK WEEKEND
King of Diamonds - BLAC YOUNGSTA LIVE - Party Bus Miami - KOD Miami - MLK WEEKEND
King of Diamonds - BLAC YOUNGSTA LIVE - Party Bus Miami - KOD Miami - MLK WEEKEND
King of Diamonds - BLAC YOUNGSTA LIVE - Party Bus Miami - KOD Miami - MLK WEEKEND
King of Diamonds - BLAC YOUNGSTA LIVE - Party Bus Miami - KOD Miami - MLK WEEKEND
King of Diamonds - BLAC YOUNGSTA LIVE - Party Bus Miami - KOD Miami - MLK WEEKEND
King of Diamonds - BLAC YOUNGSTA LIVE - Party Bus Miami - KOD Miami - MLK WEEKEND
King of Diamonds - BLAC YOUNGSTA LIVE - Party Bus Miami - KOD Miami - MLK WEEKEND
King of Diamonds - BLAC YOUNGSTA LIVE - Party Bus Miami - KOD Miami - MLK WEEKEND
King of Diamonds - BLAC YOUNGSTA LIVE - Party Bus Miami - KOD Miami - MLK WEEKEND
King of Diamonds - BLAC YOUNGSTA LIVE - Party Bus Miami - KOD Miami - MLK WEEKEND
King of Diamonds - BLAC YOUNGSTA LIVE - Party Bus Miami - KOD Miami - MLK WEEKEND
King of Diamonds - BLAC YOUNGSTA LIVE - Party Bus Miami - KOD Miami - MLK WEEKEND
King of Diamonds - BLAC YOUNGSTA LIVE - Party Bus Miami - KOD Miami - MLK WEEKEND
King of Diamonds - BLAC YOUNGSTA LIVE - Party Bus Miami - KOD Miami - MLK WEEKEND
King of Diamonds - BLAC YOUNGSTA LIVE - Party Bus Miami - KOD Miami - MLK WEEKEND
King of Diamonds - BLAC YOUNGSTA LIVE - Party Bus Miami - KOD Miami - MLK WEEKEND
King of Diamonds - BLAC YOUNGSTA LIVE - Party Bus Miami - KOD Miami - MLK WEEKEND
King of Diamonds - BLAC YOUNGSTA LIVE - Party Bus Miami - KOD Miami - MLK WEEKEND
King of Diamonds - BLAC YOUNGSTA LIVE - Party Bus Miami - KOD Miami - MLK WEEKEND
King of Diamonds - BLAC YOUNGSTA LIVE - Party Bus Miami - KOD Miami - MLK WEEKEND
King of Diamonds - BLAC YOUNGSTA LIVE - Party Bus Miami - KOD Miami - MLK WEEKEND
King of Diamonds - BLAC YOUNGSTA LIVE - Party Bus Miami - KOD Miami - MLK WEEKEND
King of Diamonds - BLAC YOUNGSTA LIVE - Party Bus Miami - KOD Miami - MLK WEEKEND
King of Diamonds - BLAC YOUNGSTA LIVE - Party Bus Miami - KOD Miami - MLK WEEKEND
King of Diamonds - BLAC YOUNGSTA LIVE - Party Bus Miami - KOD Miami - MLK WEEKEND
King of Diamonds - BLAC YOUNGSTA LIVE - Party Bus Miami - KOD Miami - MLK WEEKEND
King of Diamonds - BLAC YOUNGSTA LIVE - Party Bus Miami - KOD Miami - MLK WEEKEND
King of Diamonds - BLAC YOUNGSTA LIVE - Party Bus Miami - KOD Miami - MLK WEEKEND
MLK WEEKEND MIAMI
MLK WEEKEND MIAMI
MLK WEEKEND MIAMI
MLK WEEKEND MIAMI
MLK WEEKEND MIAMI
MLK WEEKEND MIAMI
MLK WEEKEND MIAMI
MLK WEEKEND MIAMI
MLK WEEKEND MIAMI
MLK WEEKEND MIAMI
MLK WEEKEND MIAMI
MLK WEEKEND MIAMI
MLK WEEKEND MIAMI
MLK WEEKEND MIAMI
MLK WEEKEND MIAMI
MLK WEEKEND MIAMI
MLK WEEKEND MIAMI
MLK WEEKEND MIAMI
MLK WEEKEND MIAMI
MLK WEEKEND MIAMI
MLK WEEKEND MIAMI
MLK WEEKEND MIAMI
MLK WEEKEND MIAMI
MLK WEEKEND MIAMI
MLK WEEKEND MIAMI
MLK WEEKEND MIAMI
MLK WEEKEND MIAMI
MLK WEEKEND MIAMI
MLK WEEKEND MIAMI
MLK WEEKEND MIAMI
MLK WEEKEND MIAMI
MLK WEEKEND MIAMI
MLK WEEKEND MIAMI
MLK WEEKEND MIAMI
MLK WEEKEND MIAMI
MLK WEEKEND MIAMI
MLK WEEKEND MIAMI
MLK WEEKEND MIAMI
MLK WEEKEND MIAMI
MLK WEEKEND MIAMI
MLK WEEKEND MIAMI
MLK WEEKEND MIAMI
MLK WEEKEND MIAMI
MLK WEEKEND MIAMI
MLK WEEKEND MIAMI
MLK WEEKEND MIAMI
MLK WEEKEND MIAMI
MLK WEEKEND MIAMI
MLK WEEKEND MIAMI
MLK WEEKEND MIAMI
MLK WEEKEND MIAMI
MLK WEEKEND MIAMI
MLK WEEKEND MIAMI
MLK WEEKEND MIAMI
MLK WEEKEND MIAMI