Description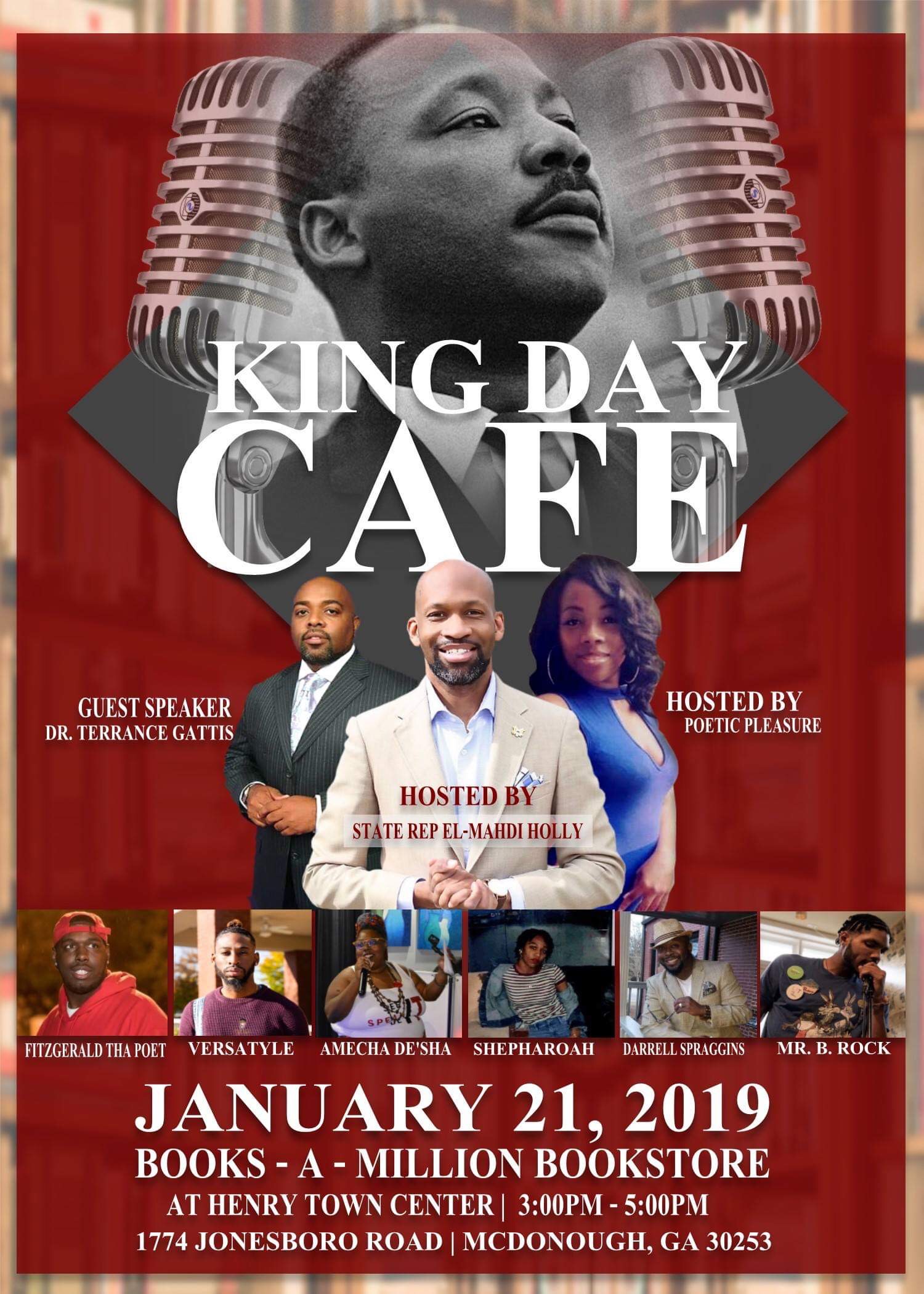 We graciously invite YOU & your loved ones to join us as we celebrate the life and legacy of The Drum Major of Justice, the honorable Rev. Dr. Martin Luther King, Jr.
This family-friendly afternoon features the dramatic readings, soulful renditions and sensational inspirations from top local talent:
• FITZGERALD THA POET
• VERSATYLE
• AMECHA DA'SHAE
• SHE PHARAOH
• DARRELL SPRAGGINS
• MR. B ROCK
Hosted in cooperation with Poetic Pleasure (Ms. Brittany Kearse), and with the welcome blessing of the Rev. Dr. Terrance Gattis, Senior Pastor of Mt. Olive Baptist Church.
Limited seating capacity (offered at 1st come/1st served), with standing room available but please RSVP at the link provided.