Description
The Executive Director Forum is a unique opportunity for EDs/CEOs to connect with their peers, share ideas, and learn from each other in a supportive environment. Each session offers three discussion groups facilitated by three outstanding leaders. The format of the forum allows you to circulate through all three topics and interact with many of the executives in attendance as well as our outstanding discussion leaders.
"The ED Forums are always a shot in the arm - you leave the session with a few new relationships, a handful of great ideas and potential solutions, and more than enough inspiration to last until the next ED forum!"
- Jake Weber, Executive Director, FamilyWorks Food Bank and Resource Center
1. "Relationship Advice for Nonprofit Partnerships" with James Hong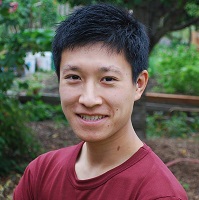 Vietnamese Friendship Association has a long and respected history of leading successful collaborations with school and community partners in order to support local refugee and immigrant communities. VFA believes that maintaining authentic partnerships is essential to supporting these populations. Sustaining healthy partnerships not only increases the impact of VFA's programs, but it also strengthens each individual organization as well.
One example of a successful partnership was when VFA launched the Hoa Mai Vietnamese Bilingual Preschool – a first for the state of Washington – in 2015 thanks to a purposeful collaboration with Sound Child Care Solutions (SCCS) and Artspace. As an ethnic-led organization, VFA has also been able to increase the capacity and cultural competency of their partners and grow their programming for refugee and immigrant youth.
Discover the challenges behind managing a good partnership and how they can be properly developed and sustained.
Executive Director of the Vietnamese Friendship Association James Hong is a graduate of the University of Washington with BA degrees in Psychology, Sociology, and a Master's in Education. He served in Cambodia as a Peace Corps Volunteer for two years before joining VFA.
2. "How Vision, Structure and Clear Goals Fuel the Heart of an Organization" with Lars Nowack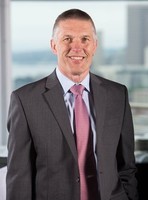 Cares of Washington is a nonprofit organization whose mission is to support people with disabilities and low-income individuals to become self-sufficient. As a "small fish in a large pond" organization that covers a big mission as well as a large geographical area, Cares of Washington has learned to create a bold vision, set clear goals, and develop a strong and flexible infrastructure to assist more than 800 people annually in achieving economic self-sufficiency.
The organization has continued to evolve over the last 13 years from a start-up with no infrastructure to a technology-based, outcome-driven organization that is fueled by a dedicated and passionate group of staff. Their team works completely virtual via a Google Sites web-based system that allows them to be as efficient as possible. The organization operates four regional offices that cover five Washington state counties.
Cares of Washington's vision and mission drive their planning and implementation process, which is a total organizational system where board, managers, and teams all collaborate to create three-year-plans that are updated each year to be as current and focused as possible.
Learn more about how Cares of Washington dreams, plans, and executes its vision and mission.
Lars Nowack, CEO and co-founder of Cares of Washington, has led the organization since 2005 to become the financially stable and successful organization it is today. He is a native of Denmark and has lived and worked in Seattle since 1995.
3. "Strategies for supporting staff, particularly members of targeted groups, when tragedies happen" with Rosanna Sharpe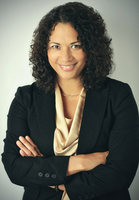 All of the tragedies and turmoil happening recently have taken a toll on people, particularly those who are members of groups that have been targeted or are victims of hate speech. Many leaders want to support their staff when these tragedies happen but may be uncertain of how to do this appropriately. How do you handle this as a leader of both your organization and the community?
Rosanna Sharpe is the Executive Director of the Northwest African American Museum. NAAM's mission is spread knowledge, understanding and enjoyment of the histories, arts and cultures of people of African descent for the enrichment of all. She will lead a thought-provoking discussion about how to reach out to your staff during difficult times and give you the opportunity to share your experience and thoughts about this important topic.
Is your organization's budget under $1 million? Email lucinda@501commons.org for a discount code to receive free admission.
---
Driving Directions and Parking information can be found here.

Want to keep up on other 501 Commons events, trainings, programs, discounts and grant opportunities? Sign up for our newsletter and bookmark Featured Events by 501 Commons and others,
Have questions about the ED Forum? Contact 501 Commons by emailing lucinda@501commons.org.