Description
The Executive Director Forum is a unique opportunity for EDs/CEOs to connect with their peers, share ideas, and learn from each other in a supportive environment. Generally, each session offers three discussion groups facilitated by three leaders. The format of the forum allows you to circulate through all three topics and interact with many of the executives in attendance as well as our outstanding discussion leaders.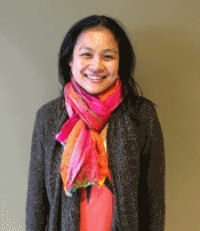 Topic 1: Using Gracious Space to create an inclusive and relationship-oriented culture in your organization with Hla Yin Yin Waing (Waing Waing)
Gracious space is a method that encourages collaboration and makes certain that diverse viewpoints are incorporated into decision-making processes – even in situations of conflict.
Waing Waing, Executive Director of the Center for Ethical Leadership, was born in Burma, raised in Botswana, and now resides in the heart of Seattle. She brings 20 years of service in the nonprofit sector, including leading agency-wide initiatives that strengthened relationships with under-represented communities and improved capacity to meet their needs with culturally appropriate, accessible, and relevant services.


Topic 2: Engage Board Members as Ambassadors with Janis Avery
Probably the most common tension between Executive Directors and Boards is about roles and responsibilities to raise more money. Treehouse set bold goals for expansion and had to change that dynamic. Janis will talk about "Board Goals" and how the methodology transformed Board members into willing and effective ambassadors for Treehouse.
Janis Avery has been CEO at Treehouse since 1995. Social worker, adoptive parent and self-described disrupter, she has led agency and systems change work to improve outcomes for children in foster care. Growing into a seasoned development professional, "closing" investments for Treehouse is now second nature.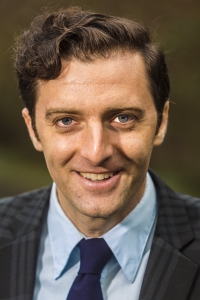 Topic 3: Ready for something new? Responding to merger / acquisition proposals and other surprise opportunities with David Bestock
How can we remain adaptable and dynamic, while holding fast to our mission, vision, and strategic plan? We'll discuss assessment of new and exciting opportunities, mission-aligned growth, and how to decide whether to embrace calculated risks for our organizations.
David Bestock is the Executive Director of Delridge Neighborhoods Development Association (DNDA) and previously served as Director of DNDA's Youngstown Cultural Arts Center. Before joining DNDA, David's eclectic career included being a PE teacher, coach and HR staff at the Northwest School, in development at UW, and leading high school environmental service learning groups for Metrocenter YMCA. His international experience includes working with a youth-driven FM radio station in Yemen, with the Carter Center in South Sudan, and with Ultimate Peace, building bridges between Israeli and Palestinian youth through the sport of Ultimate. David coached Ultimate in Colombia, Panama, and the Dominican Republic, and played for 10 years on the Seattle Sockeye. He is also an artist, having co-created the musical Wiseman, and a performer with Unexpected Productions' improvisational theater.
Is your organization's budget under $1 million? Email lucinda@501commons.org for a discount code to receive free admission.
Online registration ends June 1 at 5:00 p.m. You can also walk up and register at the door.

---
Find directions and parking information.
Want to keep up on other 501 Commons events, trainings, programs, discounts and grant opportunities? Sign up for our newsletter and bookmark Featured Events by 501 Commons and others,
Have questions about the ED Forum? Contact 501 Commons by emailing lucinda@501commons.org.