Description
Online registration ends at 12:00pm on December 1, but feel free to register at the door!
The Executive Director Forum is a unique opportunity for EDs/CEOs to connect with their peers, share ideas, and learn from each other in a supportive environment. Genearll, each session offers three discussion groups facilitated by three leaders. The format of the forum allows you to circulate through all three topics and interact with many of the executives in attendance as well as our outstanding discussion leaders.
This month we are changing the format a bit so we can have a full group discussion of how organizations are preparing for possible impacts from the election results.
Discussion topics:
1. Stacy Gillett, Executive Director of Arc of King County, who is trained as a mediator, will lead a discussion to help ED/CEOs gain skills in mediating disputes between staff, board members, and volunteers. Whether you are dealing with a dispute about a substantive issue or a personality clash, knowing some of the basic rules of mediation is a key leadership skill.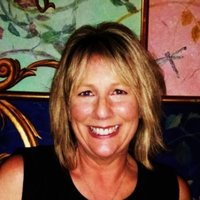 The Arc of King County promotes and protects the human and civil rights of people with intellectual and developmental disabilities, actively supporting their full inclusion and participation in the community.
2. Nancy Long, 501 Commons Executive Director, will lead a discussion for first time EDs. We only have this group once a year so, if you are a new ED, please sign up!
After the first rounds we will switch and the group that meets initially with Stacy will talk about how you are dealing with the impact the election is having on employees or clients in targeted groups
3. The third session will be a whole group discussion of how your organization is preparing for potential impacts of the national election. This may provide an opportunity to identify common advocacy interests with another organization or share how you are dealing with the impact the election is having on employees in targeted groups.
Is your organization's budget under $1 million? Email lucinda@501commons.org for a discount code to receive free admission.
---
Driving Directions and Parking information can be found here.

Want to keep up on other 501 Commons events, trainings, programs, discounts and grant opportunities? Sign up for our newsletter and bookmark Featured Events by 501 Commons and others,
Have questions about the ED Forum? Contact 501 Commons by emailing lucinda@501commons.org.