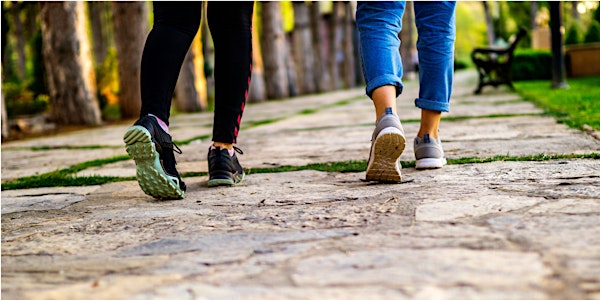 King City Walking Moai
King City Walking Moai
By Blue Zones Project Monterey County
Date and time
Thursday, June 16, 2022 · 5 - 6pm PDT
Location
Aera Soccer Park 630 Meyer Ave King CIty, CA 93930
About this event
Join us at Aera Soccer Park in King City for a Walking Moai with residents of Creek Bridge.
Moai is a concept from Okinawa, Japan that roughly means coming together for a common purpose. Walking will quickly become more of a way to life. Walking Moai teams are groups of people who walk together at least once a week for 10 weeks. It's an active timeout with friends, coworkers, neighbors, and others who share similar interests. It's about moving naturally.
After the initial session, join us each week, for 30 minutes, for a total of 10 weeks! At the end of your 10 week journey we will meet for a "Pau Hana," to celebrate our success!
June/Junio 16th, 23rd, 30th
July/Julio 7th, 14th, 21st, 28th
August/Agosto 4th, 11th, 18th
Únase a nosotros en Aera Soccer Park en King City para un "Walking Moai" con los residentes de Creek Bridge.
Moai es un concepto de Okinawa, Japón, que significa aproximadamente unirse para un propósito común. Caminar se convertirá rápidamente en una forma de vida. Los equipos de "Walking Moai" son grupos de personas que caminan juntas al menos una vez a la semana durante 10 semanas. Es un tiempo de espera activo con amigos, compañeros de trabajo, vecinos y otras personas que comparten intereses similares. Se trata de moverse con naturalidad.
Después de la sesión inicial, únase a nosotros cada semana, durante 30 minutos, ¡durante un total de 10 semanas! ¡Al final de su viaje de 10 semanas nos reuniremos para un "Pau Hana", para celebrar nuestro éxito!
About the organizer
Blue Zones Project Monterey County is a community-wide, well-being initiative that focuses on making our community a healthier, happier place to live, work and play. Blue Zones Project encourages individuals and businesses to adopt healthy best practices based on the lifestyles of the world's longest living people.
Para más información visité www.bluezonesproject.montereycounty.com