Description
SATURDAY JANUARY 14th
TRENDY DANIE & FRIENDS
PRESENTS
"KING ALL BLACK CELEBRITY BASH"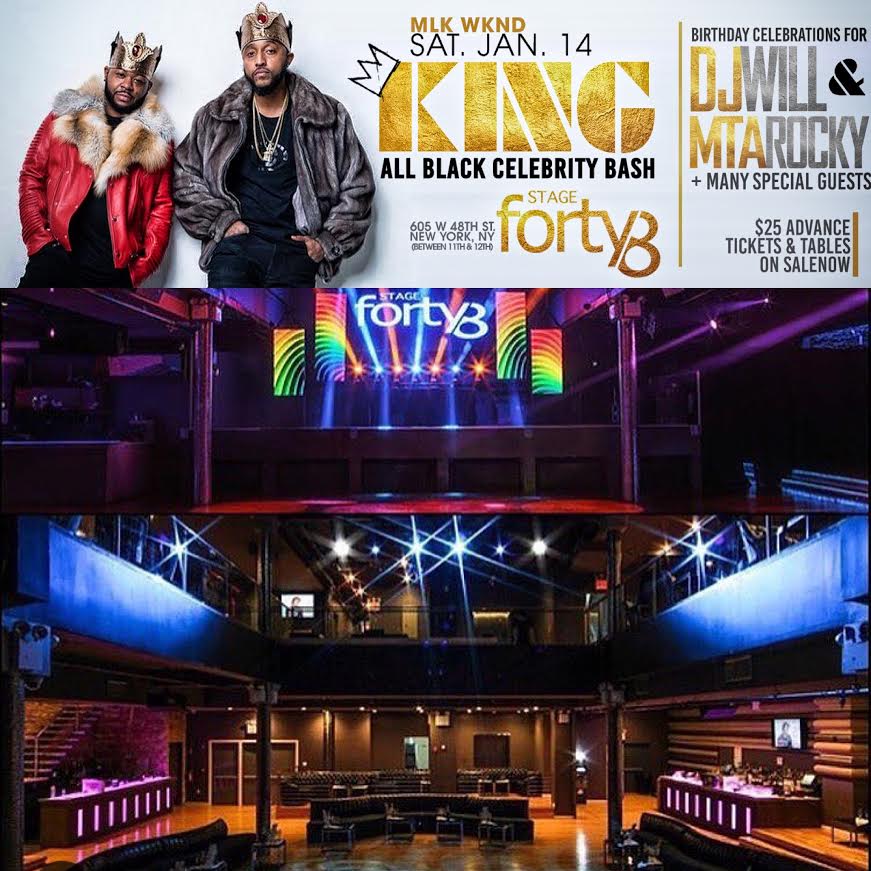 CLICK HERE TO PURCHASE YOUR TICKETS NOW !!!
CALLING ALL JANUARY BIRTHDAYS
It's the 10TH Annual all black ♠♠️♠️️January Babies birthday celebration and this year we taking it to the city @Stage 48
MLK Weekend SATURDAY JANUARY 14th
Music By @djself @djwillnyc @718djtriplex @therealdjstarks and more...
$600 For 2 bottles and 4 Free Tickets
$900 For 3 bottles and 6 Free Tickets
$1200 For Large Plush Raised Level Section With 8 Free Tickets
20JANUARY BABIES HIT ME UP TO PLAN YOUR BIRTHDAY CELEBRATION EARLY ❗️
FOR BDAYS, TABLES, RSVP OR INFO
TRENDYDANIEEVENTS@GMAIL.COM
IG: @TRENDYDANIEEVENTS

SNAPCHAT: TRENDYDANIE