KINETIC Presents the largest official events MAL Weekend has ever seen
About this event
The long anticipated return of Mid-Atlantic Leather Weekend is finally almost upon us. MAL Weekend in Washington, D.C., attracts thousands of leather men, kinksters, fetish-lovers and curious spectators from all over the world.
For the first time, MAL Weekend has proudly partnered with KINETIC to bring you 5 official events, 11 international DJs, and massive venues where you and thousands of other men can dance, cruise, and slide into each other. Whether you're a jock, bear, wolf, otter, or any other member of our community, all are welcome to unleash their urges on the largest dance floors MAL has ever seen.
Thursday Kick-Off Jan. 13th 2022 - BOOTCAMP (Doors 10PM)
Report for duty at 22:00 hours and meet your fellow recruits for MAL weekend. Get geared up and grab your complimentary dog tags on entry to show how you're willing to get down. Can you endure basic training with the beats of Onyx and J Warren? Bump, grind and mingle with your fellow recruits at this kick off to the weekend's debauchery.
Friday MAIN EVENT Jan. 14th 2022 - UNCUT XL (Doors 10PM)
Get ready for the largest Friday event in MAL history. UNCUT becomes UNCUT XL as we debut a brand new warehouse with state-of-the-art sound and lighting. With international DJs and world-class production, this is one Friday that you don't want to miss.
Friday After Hours Jan. 15th 2022 - INSOMNIA (Doors 3:30AM)
Ain't no rest for the wicked during Mid-Atlantic Leather. Prepare yourself for an epic walk of shame, as this party doesn't end till well after the sun comes up.
Saturday Tea Dance Jan. 15th 2022 - TEABAG (Doors 3PM)
Who says parties are only for the nighttime? After you refuel at brunch, KINETIC is proud to introduce an epic MAL Tea Dance at yet another brand new venue. Join Dan Slater as he takes you on a musical journey where you can dance as the sun sets.
Saturday MAIN EVENT Jan. 15th 2022 - KINETIC: KINK (Doors 10PM)
Do chains and whips excite you? Show off your best gear and fetish-wear for MAL's colossal main event. Be prepared for epic performances, live fetish acts, and some of the world's best DJs. KINETIC:KINK will be the first LGBTQ+ Saturday main event at the multilevel Echostage, recently voted the #1 Club in the World.
Venues are confirmed and additional information for individual parties will be announced soon!
Proof of vaccination or negative COVID test within the previous 5 days will be required for entry to all events, no exceptions. Vaccination proof can include original vaccination card or copy, a digital photo of the card, or a digital vaccination record on your phone.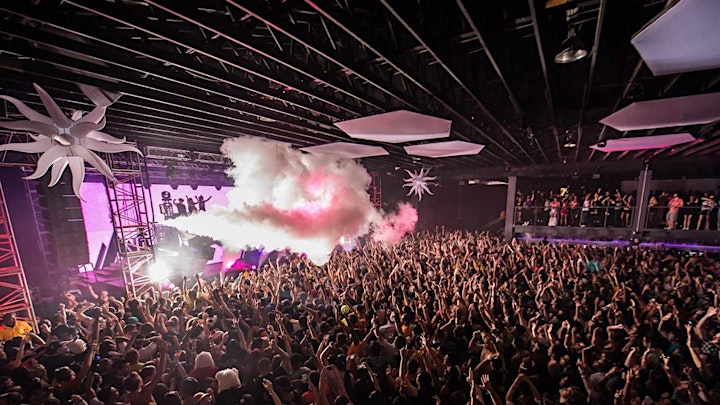 ALL SALES ARE FINAL: There are no refunds and no cancelations after the order has been placed.