About this Event
We believe #KindnessNow is more important than ever! We envision Christ followers trained and activated in word and works to reach our world. At a recent gathering of over 62,000 people called The Send, Andy Byrd from YWAM closed with this statement.
"It was not about a stage, not about microphones, not about speakers, not about worship band. It's about the everyday, common believers filled with an uncommon spirit and an uncommon passion to go anywhere for the sake of the Gospel…. We are stepping into the most activated generation in all of human history." Andy Byrd, The Send in Orlando 2/23/2019
Kindness Outreach Creates:
Outward Focused Cultures in Church Plants
Connections between Social Justice and Gospel Story
Contexts for (Power) Encounters
More and Better God Space Conversations
Next Steps for Citywide Movements
"Out" in Small Groups/Missional Practices/Neighboring
Bridges for Multi-Cultural Evangelism
Momentum for Stuck Churches
Research from a recent Barna Group study, Reviving Evangelism, describes the distance between what Not-Yet-Believers need in faith conversations versus the skills possessed by Christians they know. (https://www.barna.com/research/non-christians-faith-conversations/) This Summit will bridge the gap!
#KindnessNow combines Kindness Outreach, the spiritual power of Acts of Kindness, with God Space, communicating God's Kindness in Relationships. Join the conversation with Steve Sjogren, Doug Pollock and others. (see also KindnessOutreach.com and GodGPS.com)
SCHEDULE
Thursday, May 2- Biblical & Theoretical Foundations
11:30 Registration Opens
12:30 Multiple Kind Talks & Table Discussions
5:00 Supper on your own/Kindness to Go Outreach
7:00 Kindness Conversations: African American Pastors Panel (FREE EVENT)
Friday, May 3- Practical Tips from the Trenches
9:30 Multiple Kind Talks & Table Discussions
12:00 Lunch on your own/Kindness to Go Outreach
1:30 Breakouts
5:00 Supper on your own/Kindness to Go Outreach
7:00 Kindness Partners: Vision, Mission, Strategies of Kindness Outreach Ministries (optional FREE EVENT)
Saturday, May 4- Super Practical- Let's Serve Cincinnati!
9:00 Kindness Explosion Training (FREE EVENT)
10:15 Kindness Explosion
12:30 Leader Lunch (optional)
TICKET INFO
$79 per person early bird (by April 1)
FREE Registration for students and church planters
Group discounts for 5 or more attendees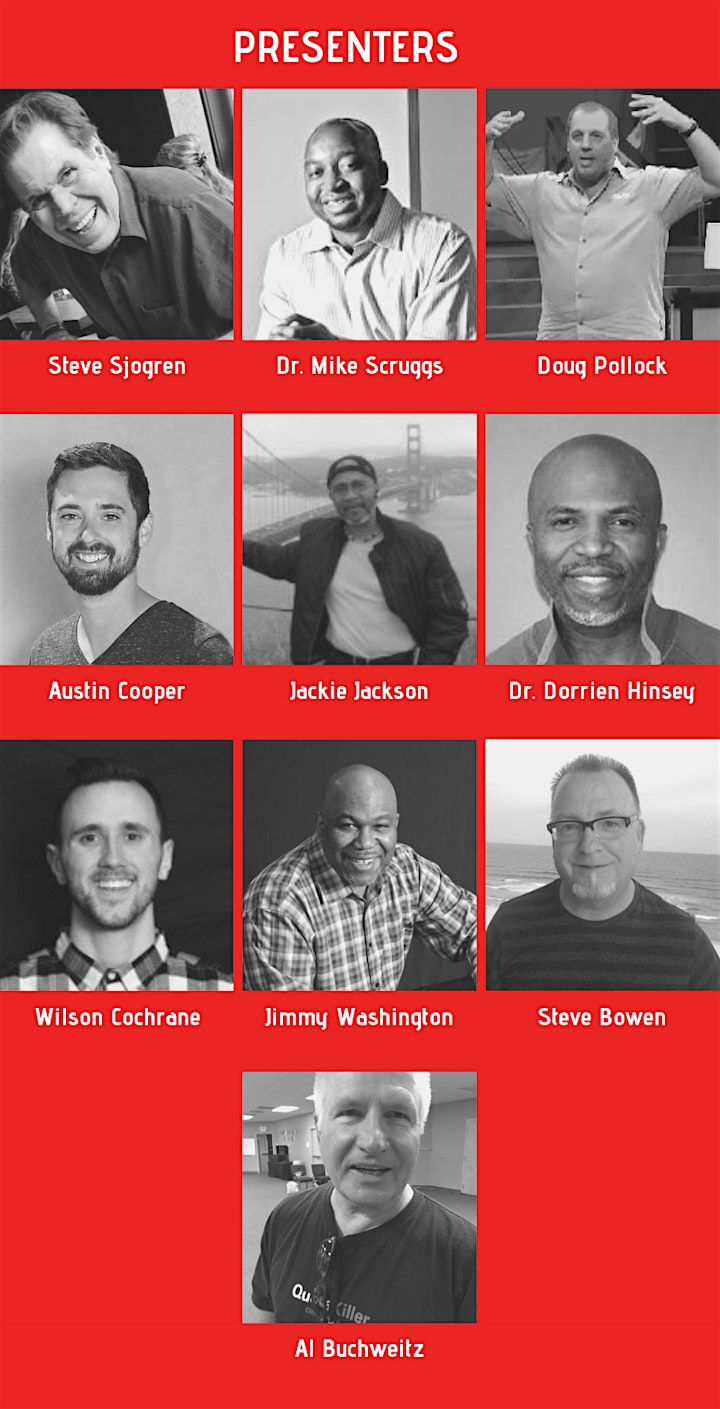 1:45 PM to 2:45 PM "Kindness Clusters"
We have several breakout sessions for you to select from based on what you would like more specific experience in:
KC1) "Kindness creates Encounters"
Facilitators: Wilson Cochrane and Al Buchweitz
The powerful alliance of Kindness Outreach and Spiritual Gifts! Kindness Outreach creates an engaging context driven by intentional deeds of God's Kindness which opens the door to a 10 Second Prayer Encounter (Prophetic Words, Healing Prayers and Words of Knowledge) Simply put, encounters with God's Presence nudge people toward Jesus!
KC2) "Exploring God Space"
Facilitator: Doug Pollock
A recent Barna report titled Reviving Evangelism states the reluctance believers have sharing their faith. We've found that intentional Kindness opens the door for very natural conversations about faith. Many of the models of the past for conversations are simply ineffective because they're more about telling and preaching than listening and caring.
God Space skills combined with Kindness Outreach is a win-win combination for believers and not-yet-Christians alike. Both parties walk away from their interactions respected, validated and ready to chat again.
KC3) Kindness Fertilizes Church Plants
Facilitators: Steve Sjogren and Jeff Hoglen
Kindness Outreach creates a Healthy Culture for Church Plants
In the age of entertainment and a consumerism, how do you plant a church that is outwardly focused (reaching our communities) and encourages Believers toward the servant heart of Jesus? One of the most important elements during the early stages of an organization is creating a culture that you want for the long haul. Who wants a church full of entitled people who want to consume religion? Join us for some profoundly simple conversations about the power of a Kindness culture.
KC4) "Launching Kindness: Outreach 101"
Facilitator: Austin Cooper
Believers are hungering for Doable Practices that create immediate fulfillment of the powerful God-given desire to meaningfully connect with the not-yet-Christian world. The energy that exudes from providing loving nudges of God's Love enables the uninitiated to believe, "I can do this," "I make a difference" and "that was easy" so that they want to serve again and again.
KC5) "Accelerating Kindness: Outreach 201" greater purpose kindness in multicultural settings
Facilitator: Steve Bowen Dorrien Hinsey
KC6) "Tactical Kindness: Outreach for small groups and individuals"
Facilitator: Ken Glassmeyer