Kindle Template Q & A Webinar

Tuesday, June 7, 2011 from 6:30 PM to 7:30 PM (MDT)
Event Details
Are you tapping into the fastest growing, highest profit publishing path? Why not? You soon will after you master the...
Kindle Template for Open Office

It's time to cash in on the exploding digital book market.
Get your book online in no time! A micro-niche publisher will reveal how he's generating thousands of dollars/month and answer qeustions about the template.
HELD ONLINE

Topics covered on this call include:

Using the Kindle Template for Open Office.


Working with covers, images & captions.


Building a hyperlinked TOC (Table of Contents) and making sure the TOC is accessible via the Kindle nav button.

How to determine the start page (the first page Kindle readers will see).

Adding endnotes.

Eliminating blank pages and irregular spacing.

Getting your file into the epub format, suitable for publshing to the Apple iBookstore!

---
Comments from our past attendees:
"I had no idea how to convert my paper-and-ink publications to digital eBooks for Kindle, Nook and iPad--I didn't even know where to start! Brian's workshop has provided me with the tools I need. His proprietary eBook template has made digital publishing as simple as copying and pasting. I would recommend Brian's workshop to anyone who is scared to dive into the confusing world of ePublishing and needs a friendly, experienced guide to lead the way!" - Jacob Liechty, Africa Direct
"At first, I was very skeptical and it seemed like a lot of money, but you have made our work of publishing our book digitally MUCH easier and it was worth every dime! Thanks again. God Bless you in your work." - Ila Devi
"Brian may be one of the more gifted and generous consultants in the field.  His unbridled enthusiasm is absolutely outstanding in doing whatever it takes in assisting authors to not only convert their books, but also providing creative marketing strategies, insights and tips to make the buying public aware of a writer's book." - Kip Deighan, Writer/Analyst
"The book business is changing dramatically and exponentially and Brian is ahead of the curve. He was very generous in sharing his expertise and he alerted us about pitfalls to avoid. As an author and publisher he is a shining example of someone who knew what he wanted to do and then did it, expeditiously, successfully and efficiently." - Nancy Mills, President, Colorado Independent Publishers Association


---
Can't attend?  Sign up below to be notified of our upcoming events and when the replay will be made available.
Sign up to be notified of upcoming workshops * indicates required Email Address * Close
NOTE: If you are instead looking just to have one title converted to the formats required by the eBook marketplaces, you can hire us to do the conversion for you. Find out more at: www.KindleExpert.com
To date, well over 50 titles have been converted using our template.  You will have a superior conversion which will result in more ebook sales. Below are some of the more recent conversions that were created using the template that I will teach you how to use.
About the instructor: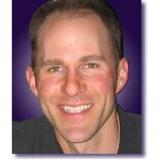 Brian Schwartz is the creator of the award winning 50 Interviews series. Out of a need to provide his authors with additional sources of revenue, he has spent the last 18 months learning what it takes to be succeed in the digital book market.  Through the trial and error process of converting over a dozen titles for the eBook markets, he's refined the process and developed an easy to emulate template to streamline the publishing for any author or publisher.
Organizer
KindleExpert.com
Brian Schwartz is the creator of the award winning 50 Interviews series and has published over 50 titles since 2009. Driven out of a need to provide his authors access to the digital book market, he created KindleExpert.com in 2010 to provide digital conversion and sales optimization services for other authors and publishers. Brian is a recognized expert in digital publishing and eBook conversion specialist who teaches workshops around the country. He's been featured on NBC & CBS, in the Denver Business Journal, and is the author of a monthly column for the Northern Colorado Business Report highlighting innovation and entrepreneurship throughout Colorado.
In 2012, Brian launched PixelsToProfit.com to offer new options in eBook publishing and expose the pitfalls in the ever changing era of self publishing.  Learn to take advantage of the exploding eBook marketplaces to generate extra income and exposure at PixlesToProfit.com