Description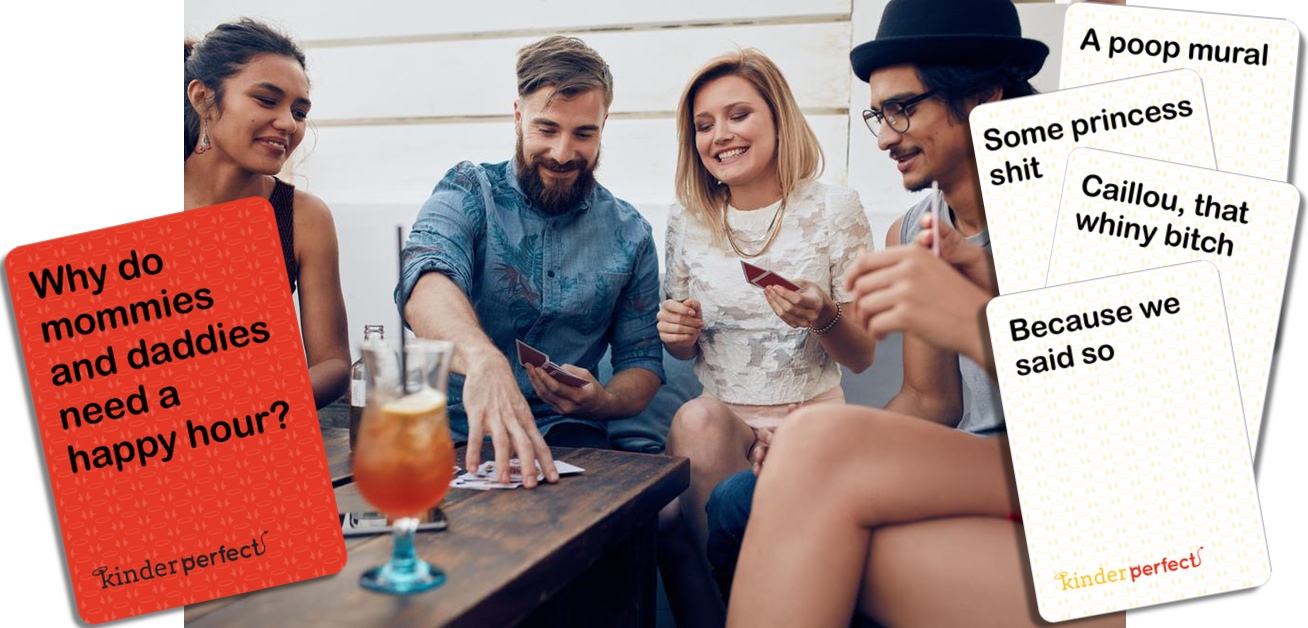 Let's Celebrate Our Successfull Kickstarter
On May 10th, the KinderPerfect Kickstarter will close at 9pm and anyone who hasn't ordered a deck will shit out of luck. We'll be moving forward with our loyal backers and everyone else will be left alone with a colicky baby.
Free Drinks on Us
Join your parental peers in celebrating the Kickstarter success of KinderPerfect, a great excuse for mommy juice, at Local 16. We'll buy drinks for everyone who backed our Kickstarter as we aim to pass $20,000 in pre-orders.
If you haven't backed KinderPerfect, that's okay too. Bring a copy of your RSVP for your drink.

Play KinderPerfect Semi-Final Prototype Cards

We've done several rounds of Design Parties and will be handing out semi-final prototype cards for everyone to play and give feedback on. This is your last chance to add in your own card ideas too.
Please note that this is an adult party game - leave your little devils, we mean angels, at home with the babysitter or your better half.