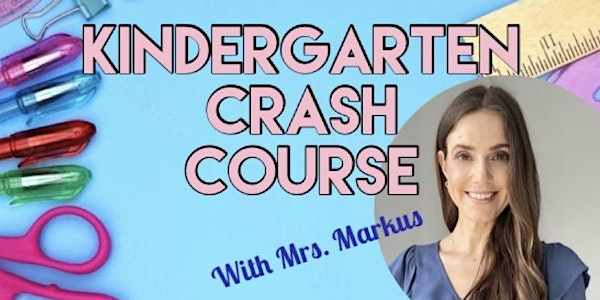 Kindergarten Crash Course: Recording
The 'Kindergarten Crash Course' is your sneak peek into everything you need to know about the transition into Full-Day Kindergarten.
About this event
The two sessions were a huge success! Did you miss them? Not to worry, you can purchase the recording!
Starting Full-Day Kindergarten is a huge transition and milestone in childhood and although it may seem daunting and nerve-racking (for both children and parents alike) I am here to ease your mind!
Throughout this workshop I will be going over everything involved in Kindergarten and give you the knowledge and confidence to send your child in September!
Here are the details:
•1+ hour seminar on 'A Typical Day in FDK: What to Expect'
• Open Q&A
• 'Cheat Sheet' from the presentation to refer back to
• Personalized 'Get Ready for Kindergarten' goody package for your child!
Cost: $50.00
Recording discount: $25.00
Feel free to email me any questions you have!
Mmarkus87@gmail.com
Thank you,
Melissa Markus