Description
Kinderfest is a great event for the entire family. In addition to all the adult fun, food, drink, live music, and dancing of Oktoberfest, there are special activities for our younger members and guests.
If you love to dance, there's always a lively band playing folk and popular music. Featured dancers in traditional dress perform Schuhplattler and other dances popular at seasonal festivals in Germany and Austria. Add to that a menu of authentic German/Austrian foods, and of course, excellent imported and domestic beers and other drinks, and you have a fun-filled day that is sehr gemütlich (very pleasant) for all ages.
Children can compete for prizes in our forest meadow games, or join other kids in dances on the fest dance floor.
All tickets are sold in advance only.
NOTICE: Ticket price includes one commemorative pint drink vessel or one drink voucher for those who bring the commemorative Tourist Club vessel they received at Sommerfest. Guests are encouraged to bring non-glass personal water containers as we will no longer provide disposable drinkware.

All tickets are sold in advance only and are nonrefundable.
INFORMATION: https://touristclubsf.org/festivals/

DIRECTIONS & PARKING: https://touristclubsf.org/directions/

FAQs below.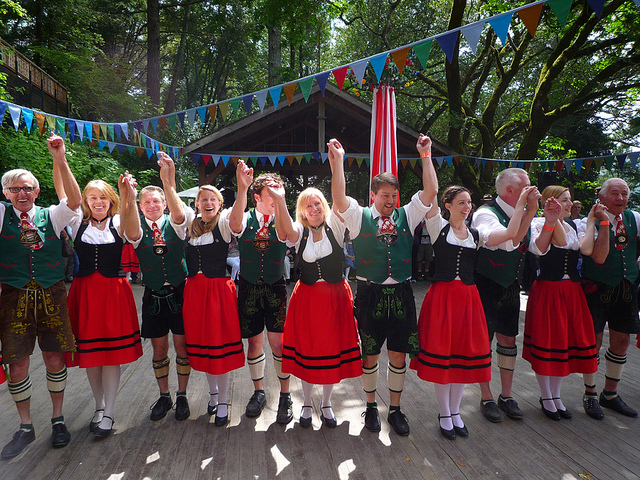 ---
FAQs
Are there ID requirements or a minimum age to enter the event?
The fest is open to all ages. A ticket is required for adults 18 and over. Those wishing to purchase and/or consume alcoholic beverages must show a valid ID at the gate.
What are my transport/parking options getting to the event?
Parking is extremely limited. Our club is in the woods and requires a walk to reach the lodge. See https://touristclubsf.org/directions/ for details on getting to the Fest and parking.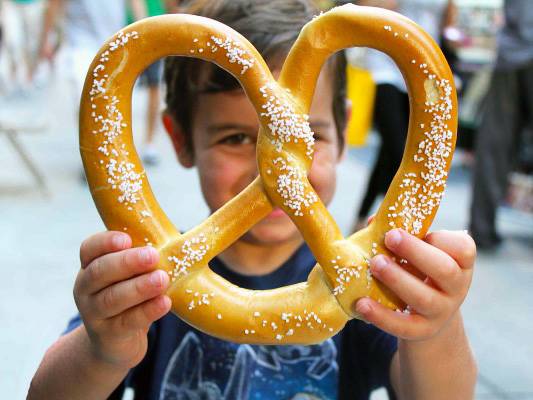 Access to our lodge
Getting to and from our mountain lodge can be challenging. A minimum of a half-mile hike is required to reach our lodge from our parking lot or a trailhead. Our 100+ year-old property has numerous staircases, uneven steps, and dirt trails. A shuttle is available during festivals from the lodge up the hill to our Ridge Avenue parking lot later in the day. The shuttle is for the disabled and infirm only.
What can/can't I bring to the event?
No dogs, outside food, alcohol, or other beverages can be brought to the fest. We suggest bringing a blanket if you plan to visit our meadow. It is the responsibility of every guest to be familiar with and abide by our guest rules at https://touristclubsf.org/guest-rules/. Guests are encouraged to bring non-glass personal water containers as we will no longer provide disposable drinkware.
Can I change the name on my tickets?
Yes, on Eventbrite, up to one day before the event. Visit https://www.eventbrite.com/support/articles/en_US/How_To/how-to-update-your-ticket-registration-information. If you bought tickets for a group, tickets will be held under the name of the purchaser.
Do I have to bring a printed ticket to the event?
There is no need to bring a paper ticket or to print the confirmation email. Your name will be on an attendee list at the entrance. Just bring a valid photo ID to show when you check in. We are in the woods, with spotty internet coverage, so we don't support mobile tickets.
What about purchases at the event?
We do not accept credit cards, debit cards, electronic transfers, or checks at the club. There is no ATM on the premises.
What is the refund policy?
All ticket sales are final (in other words, no refunds). The fest goes on, rain or shine!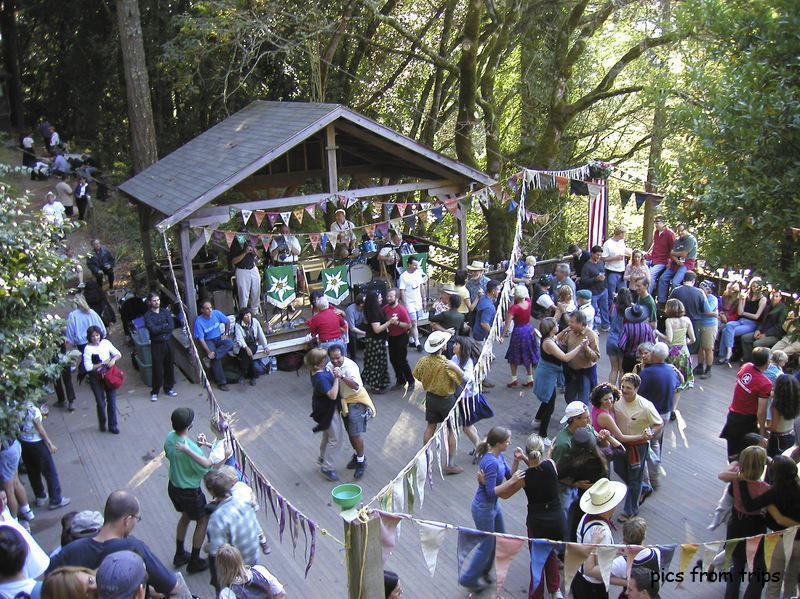 ---