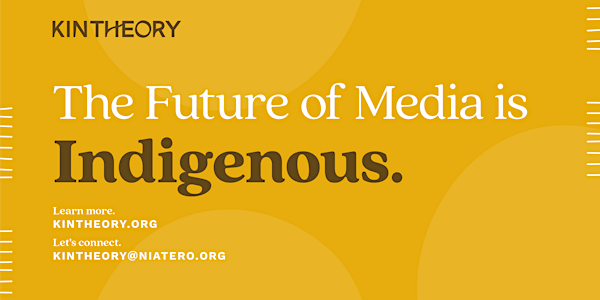 Kin Theory Office Hours
Join the Kin Theory team for our first 2023 office hours guest, Ciara Lacy, a Native Hawaiian filmmaker.
About this event
Ciara Lacy is a Native Hawaiian documentary filmmaker whose work has been screened at Sundance and Berlinale, as well as seen on Netflix, PBS, Al Jazeera, and more. Ciara produced the film Is That Black Enough for You?!?, now available on Netflix, and is a Sundance 2022 Momentum Filmmaker Fellow. But there is MUCH more to Ciara's story, and we can't wait for you to meet her.
Have Questions? Write to us at: admin@kintheory.org
Kin Theory virtual meet-ups happen on the third Thursday of each month at 10amPT / 1pmET. These get-togethers are for current Kin Theory members, Indigenous creators who are thinking about joining the online community, or non-Indigenous folks interested in working collaboratively and respectfully with members of Kin Theory in support of narrative sovereignty. We can't wait to see you!