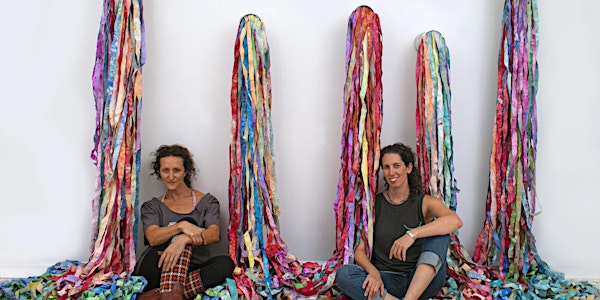 Kimpton Goodland Hotel Launches The Goodland Gallery with KX2
Join Kimpton Goodland Hotel Fort Lauderdale Beach as it celebrates the launch of The Goodland Gallery with KX2
Date and time
Tuesday, March 15, 2022 · 6 - 7:30pm EDT
Location
The Kimpton Goodland Hotel Fort Lauderdale Beach 2900 Riomar Street Fort Lauderdale, FL 33304
About this event
Join Kimpton Goodland Hotel Fort Lauderdale Beach as is celebrates the launch of its new art in residence program, The Goodland Gallery, with an exhibition by KX2 in honor of Women's History Month.
KX2 is a collaboration combining the strengths of artists and sisters Ruth Avra and Dana Kleinman who create mathematically inspired sculpture merging metal and painting. From a distance the work is bold and geometric, yet up close the viewer is engaged by textural hand-sanded metal and multi-layered paintings. By exploring geometry, symmetry and connection, their work aims to create a moment of pause, inviting the viewer to escape the stresses of the day and find a space to achieve balance. In their most recent work, themes related to environmental issues are presented with the hope to raise an awareness of the fragility of our natural ecosystems.
Through April 1, locals and hotel guests alike can view pieces by KX2 in the hotel's rooftop gallery space.
The Goodland Gallery, curated in partnership with UniteUs Group, was created in March 2022 to connect visitors of the hotel to Fort Lauderdale's thriving art scene and provide a platform for local artists to showcase their work.