Description
[Kimono Collage Art]naomaria solo exhibition
OPENING PARTY: Thu, September 20, 2018 5:00 PM – 8:00 PM
★Free Sake Tasting Brooklyn Kura www.brooklynkura.com
---------------------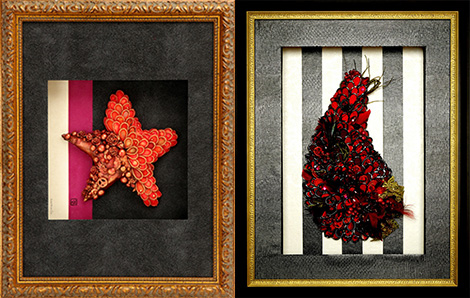 Exhibition : Tue, September 18,2018 - Sat, September 22,2018 11:00AM - 6:00PM ( Sun & Mon closed )



-Concept of Exhibition-

A *kimono asleep in the closet, the kimono which was supposed to be disposed that naomaria revived herself to art in her original way.Since she started her career as an artist, she has always dreamed of holding a solo exhibition in New York. She produced a simple and stylish piece inspired by New York.
Dark shades like Rock music, which overwhelmed her for thirty years. A more precise pattern that started production this year. Elements are essential for naomaria, and it is base of her art works.
Most of the works express an image floating with only "color". Parts as much as the index finger gather, and a world called "work" is born. A world of colors formed by small gatherings. Please enjoy the beauty of the form directly at naomaria's solo exhibition. ( *Kimono : https://en.wikipedia.org/wiki/Kimono)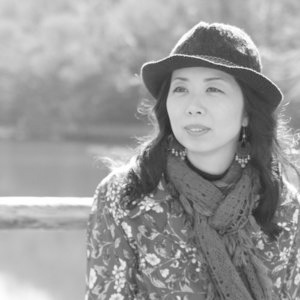 -Biography-
naomaria created a brand new art which she coined as Kimono Collage Art in 2013 as a result of her pursuing differentiation from other works, based on her prior experience in creating preserved flower art. This art which emerged based on the concept of "intuition", is for her the crystallization of pure imagination.She launched into this artform in 2015, and has, since that time, exhibited her work at galleries, art museums and cultural heritage sites throughout Japan.
naomaria creates art that "delivers smiles and happy feelings to people all over the world through her works".Meanwhile, there are many kimonos being disposed of in Japan in recent times.

naomaria has a profound respect and appreciation for the many artisans and silkworms involved in the kimono making process, thus she seeks to rescue as many kimonos as possible.

naomaria holds true to these desires as well as unfettered free expression every moment she is creating her woks. She rises early to walk through quiet parks and meditate, particularly while she is creating an artwork. This always helps to calm her and inspire her ideas. She also takes photographs to stimulate her senses and to avoid placing limits on methods of expression.

https://www.jcatny.com/naomaria