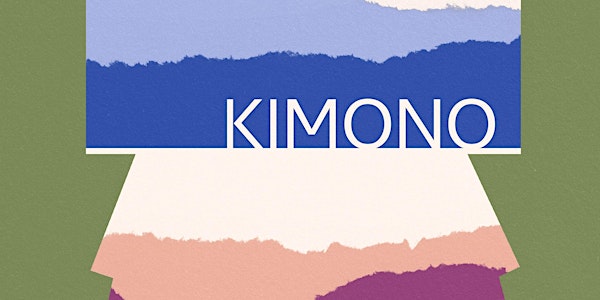 Kimono: A Tradition of Sustainable Fashion - Cultural Exchange Program
Location
OPERA America's National Opera Center
330 7th Avenue
New York, NY 10001
Refund policy
Refunds up to 1 day before event
Eventbrite's fee is nonrefundable.
JPA Kimono Exhibition & Cultural Exchange Program give a spotlight on a very eco-friendly side of Japanese Kimono Culture.
About this event
Please note that although October 9th & 16th have the same program content, October 29th program contains different content. Please check the descriptions as below.
Date & Time
Sunday October 9th (2-5pm)
Sunday October 16th (2-5pm)
Saturday October 29th (7:30-9:15pm)
This is an open-to-public and free event. However, we request a deposit of $20 per seat to secure seating and avoid no-shows. Eventbrite charges a handling fee of $3.05 per seat. So the total will be $23.05 per seat upon booking your seat. We will return the $20 deposit when you visit the event (i.e. You pay only the handling fee of $3.05 per seat for Eventbrite). Eventbrite fee is Eventbrite Service Fee + Eventbrite Payment Processing Fee per order.
Ticket refund policies are at the bottom of the page.
"Kimono: A Tradition of Sustainable Fashion" is JPA's kimono exhibition and cultural exchange program, which will be held on Sunday, October 9th, 16th, and on Saturday, October 29th. This is a free and open to public program supported by The New York State Council on the Arts (NYSCA), New York City Cultural Affairs, Japan Foundation, JCCF, and Japanese Chamber of Commerce and Industries. This program requires advanced booking starting at the beginning of September through Eventbrite.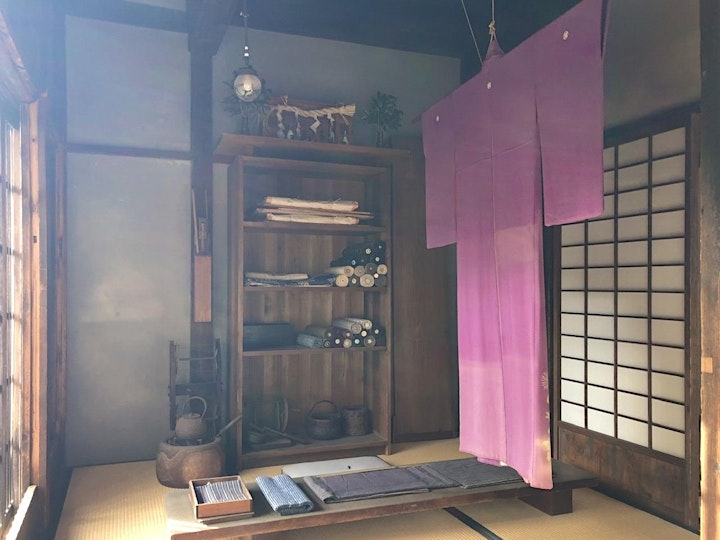 Everything consists of smaller units and only one tiny composition part can affect the overall results. Japanese culture often focuses on minute details. Kimono tradition is no exception. It epitomizes the saying, "The devil is in the details."
The shape of Japanese kimono costume has not changed over 1200 years. Kimono's total product lifecycle management tradition was a well established system including its shape from the ancient times. Kimono is an outfit with so much meticulous deliberation in every detail, so as not to waste any fabric. It is designed to last for a long time, and it can be recycled.
The program will introduce the wisdom within Japanese kimono culture including some of the rare traditional craftsmanship techniques. Additionally, the relationship between kimono and Japanese traditional dance will be shown and explained with actual live performance sessions.
https://japanperformingarts.org/cultural-project/kimono-exhibition-2022/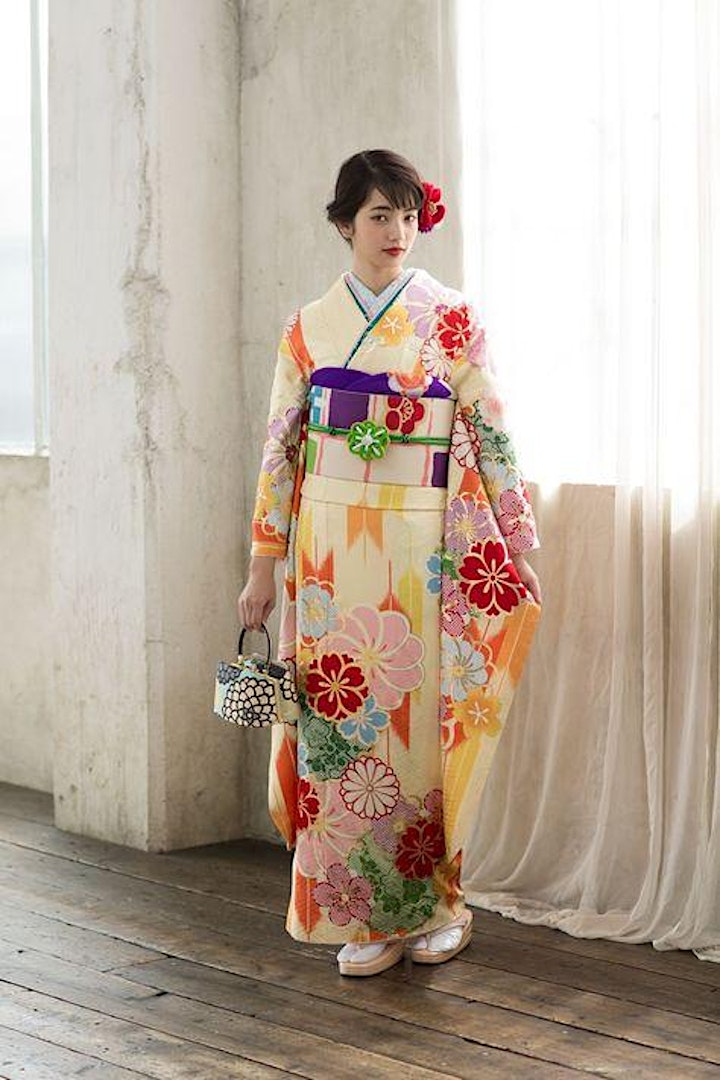 Sunday, October 9th & 16th (2:00 – 5:00 pm)
Program contents will be the same for these two dates:
1. Kimono: A Tradition of Sustainable Fashion – The details of kimono's eco-friendly product lifecycle management
2. Kimono Classifications and Differentiation – Kimono in different occasions (formal to casual) & how they are differentiated
3. Kimono Dressing (Demonstration) – Aesthetics know-hows for wearing a kimono
4) Kimono and Traditional Japanese Dance (Demonstration) – Relationship between Japanese traditional dance and kimono
Program Duration: Approximately 2 hours for explanation and demonstration. 1 hour for exhibit vewing 
Saturday, October 29 (7:30- 9:15)
1Kimono: A Tradition of Sustainable Fashion – The details of kimono's eco-friendly product lifecycle management
2. Explanations on the Relationship Between Japanese Traditional Dance and Kimono, and the body use differences in the dances between the male and female characters (with 4 Classic Dance Pieces)
2-A) Fumiuri (Love Letter Scribe) by Yuko Hamada
2-B) Fujimusume (Wisteria Maiden) by Midori Anami
2-C) Kurokami (Black Hair) by Yuko Hamada
2-D) Onna Sukkeroku (Female Version Sukeroku) by Yuko Hamada
Program Duration: Approximately 1 hours & 45 min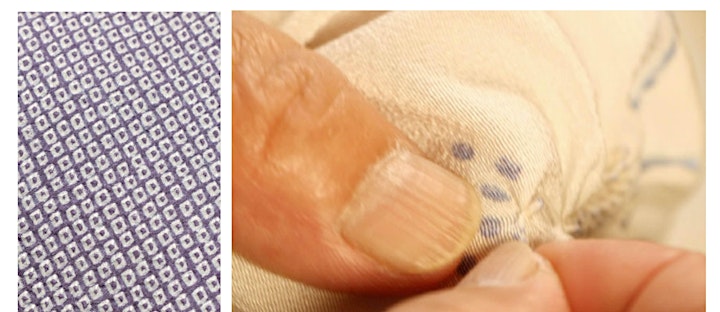 Ticket refund policies:
Refunds will include the ticket price less the Eventbrite fees (which consists of the payment processing fee and the service fee combined)
If an event is cancelled or postponed, refunds will be for the entire purchase—that includes the ticket price and the Eventbrite fees.
THIS FREE PUBLIC PROGRAM IS SUPPORTED BY NEW YORK STATE COUNCIL ON THE ARTS, NYC CULTURAL AFFAIRS, JAPAN FOUNDATION NEW YORK, J.C.C.FUND & JCCI NY