Our 7th annual "Triple Threat Camp" See below for Info! For ages 8-18
About this event
Sing , Dance , Act!
Professional faculty!
Broadway & TV credits! LOOK for info on past workshops on www.kimileebryant.com Musical Theatre Summer Workshop with Broadway Star, Kimilee Bryant and guest artists. Call 917.453.8951 or email kimilee@kimileebryant.com for more info. Read on for information on how to enroll via our website , sending check via snail mail or here on eventbrite. Hurry secure your spot! July 12-16Greenville , SC at Heather's Dance Academy across from Home Depot 2327G N. Pleasantburg,Greenville, SC
Tue-Sat**Ages 8-12 -9:30 AM- 12 Noon
**Ages 13-18 -1:15- 3:45 PM Mon-Thu
** ( if we have enough to enroll we will separate the younger group and add another class)
Friday 5:45-7:30 (Groups combined with showcase at 6:30) Fee for week $185
(Many charge more and DO NOT have faculty who have lived and worked in LA & NYC!)
Does your child have what is takes to make on Broadway? Is he or she a "triple, even quadruple threat" . Broadwayperformers must sing, dance act and sometimes play a musical instrument!In this workshop your child will have the opportunity to study with Kimilee Bryant who starred as "Christine" inThe Phantom of the Opera on Broadway and around the world, in addition to numerous other roles, shows and workin television, film , concert and opera.SC audiences may remember her also as "Miss SC 1989" and Talent Winner in the 1990 Miss America Pageantwhich led to many appearances throughout the Carolinas. You can find more information on her website at www.kimileebryant.com The week will include acting classes, improv, dance classes, voice classes including individual times. And thestudents will learn and perform choreography and music from Production numbers from Broadway shows. On Friday evening two guests per student are invited to their showcase. Guest artists to be announced including a professional pianist/music director and choreographer. and Improv teacher.Tuition per student is $185 for the week. Similar workshops are more expensive or similarly priced, but we are the only workshop where the teachers have actually BEEN and continue to work in the business.To enroll! Pay through eventbrite, via paypal, venmo (@Kimilee_Bryant) or send a check or money order $185 full payment $95 deposit (full amount due first day of camp) to KB International (check to KBInternational)c/o Kimilee Bryant 21 Montague CircleGreenville, SC 29617 By May 15 Please visit website to read cancellation policies, etc. Include your name, child's name and age, your email and bestphone number to reach you. When paying via Paypal , make a note with information requested (child's name.age etc) or send that info to kimilee@kimileebryant.com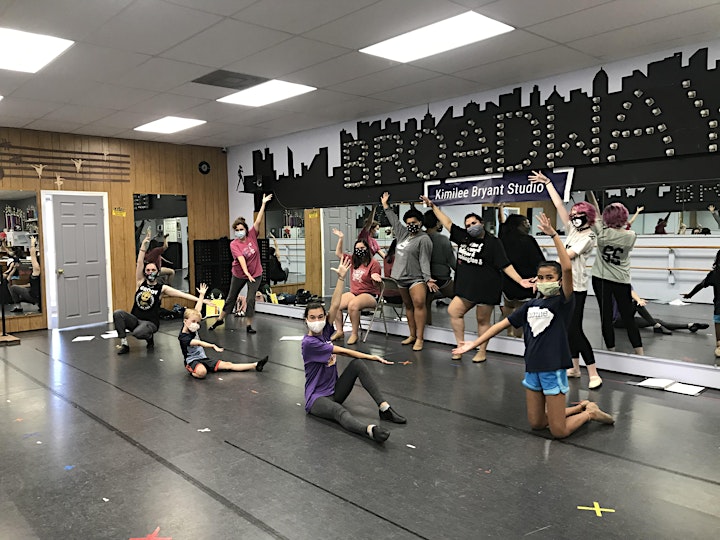 Organizer of Kimilee Bryant's 7th Annual Summer Broadway Workshop!
Company members range from professional actors with world-wide experience on Broadway, TV/Film, and International Opera to the youngest local player who may be making a first step into the magic and wonder of the theatrical world.

This new adventure in bringing professional-community theatre alive in Greenville is one that we hope everyone around will become a "part." We love all aspects of the arts, and as performers, we desire to bring together the people of our community just as we do the different art forms. While theatre inherently combines the visual and performing arts, our company will provide unique seasons that include productions of opera, plays, and the Broadway musical.

With the utmost respect and passion for our community, we will strive to bring the best quality theatre available anywhere to right here in our own hometown.