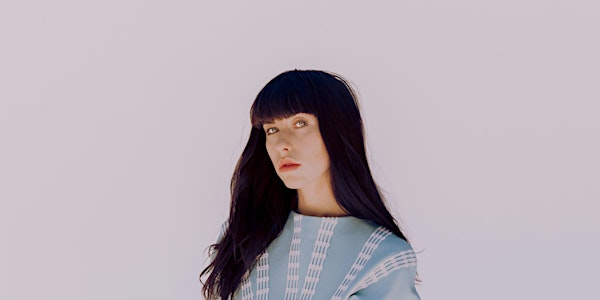 Kimbra: An Intimate, Reimagined Evening with DAWN 'In The Round' @ Thalia Hall
KIMBRAFacebook | Instagram | TwitterAbout the Show:Doors 7:30pm / Show 8:30pmTickets on sale Friday 9/21 at 10amAs humans, we inherently seek, crave, and thrive on love. We just chase it like a predator or dawn on the heels of darkness. The primordial bond between instinct and passion drives Kimbra's 2018 third full-length album, Primal Heart [Warner Bros. Records].An admission during the track "Human," "I got a heart that's primal," codifies a poignant, prescient, and pervasive theme for the art pop songstress."It tapped on an interesting rawness about what it means to have a heart that cries out for love as a primal need," she exclaims. "There's a vulnerability to that as well as a sense of coming back to truth. The Primal Heart is full both fear and self-preservation like an animal, but there is also a longing to transcend and evolve."The same could be said of Kimbra. Since emerging in 2010, she has continually evolved. 2012 saw her become a household name after dueting with Gotye on the ubiquitous RIAA quadruple-platinum-certified "Somebody That I Used To Know." It went on to win both "Record of the Year" and "Best Pop Duo/Group Performance" at the 2013 GRAMMY® Awards, and she made history as "the third New Zealand singer to win a GRAMMY®."2014's The Golden Echo found her progressing yet again and receiving the endorsement of Paste, Los Angeles Times, Spin, Consequence of Sound and more along the way.Over the course of two years to follow, she pondered what would eventually become Primal Heart. Travel and time (nearly three years to be exact) provided perspective that proved invaluable to this latest body of work."I knew I couldn't rush the album before it felt ready to manifest," she admits. "I came out of a whirlwind few years of touring. I was bouncing from accommodations without having really settled into a 'home.' I also moved everything I owned from L.A. to New York via a 14-day road trip. I was a sponge absorbing and searching for what I wanted to say next and who I felt I was becoming as an artist and as a woman. I wanted to find an objective counterpart and formulate a more intentional and committed approach."Enter GRAMMY® Award-winning producer John Congleton [Lana Del Rey, St. Vincent]. Co-producing Primal Heart together, the music represents a leap in confidence for the singer. That jump can, in part, be credited to performing improvisational music and unlocking, "radical fearlessness when approaching songwriting and vocal expression." At the same time, she built up her New York studio one piece of gear at a time and admittedly embraced her inner "geek.""I think the production really serves the emotion all across this record," she continues. "I consider each sonic choice very carefully, but I'm also learning through John's help that it is just music and you can't be too precious about keeping every idea. In some ways, we took a more punk rock mentality to the process. What mattered most was the feeling, and if it felt a bit uncomfortable and exposed, then we were probably on to something."The first single "Everybody Knows" elegantly stiches together metronomic xylophone, woozy synths, and an unpredictable bass thud as her voice takes center stage, blossoming from delicate verses into a definitive hook, "Now the whole world's watching you.""To me, it's a song that's about awakening to some kind of truth," Kimbra elaborates. "It's very easy to suppress and deny toxic situations, but then they rise up in time of catharsis and demand our courage. It's hard to look at something in the face and see it for what it is. But when you finally do, that's when you experience true freedom."Elsewhere on the record, a tribal stomp, finger-snaps, and video game-style flourishes warble under Kimbra's spellbinding delivery during "The Good War." The ebullient and energetic "Black Sky" slips into a noir-ish croon for "Past Love." The record seamlessly tempers moments of bass-heavy empowerment and strength with intimate vulnerability, covering a gamut of emotions and moods."I wanted this record to feel more raw and hungry than I've been before, and I knew that meant I had to access and explore the vulnerable side of myself," she states. "People won't know everything that's behind the veil, but they'll get a little more."Meanwhile, she teamed up for Skrillex on the world music-induced global spiral of "Top of the World.""Sonny and I became friends after we met at Coachella one year," she recalls. "Then we just ended up hanging at his house one night with Miguel, Thundercat and a bunch of friends. Before we knew it, we were all jamming. It led us to want to do more. We bonded a lot over the fact we're both massively into Meshuggah," she laughs. "We established common ground. That's when special stuff happens. Primal Heart is Kimbra at her most passionate and powerful."It reflects more of where I am at my life," she leaves off. "It's a stripping back of layers and an 'openness' that I felt ready to share: the central core that binds us."
When and where
Location
Thalia Hall 1807 South Allport Street Chicago, IL 60608
Performers
Headliners
More Performers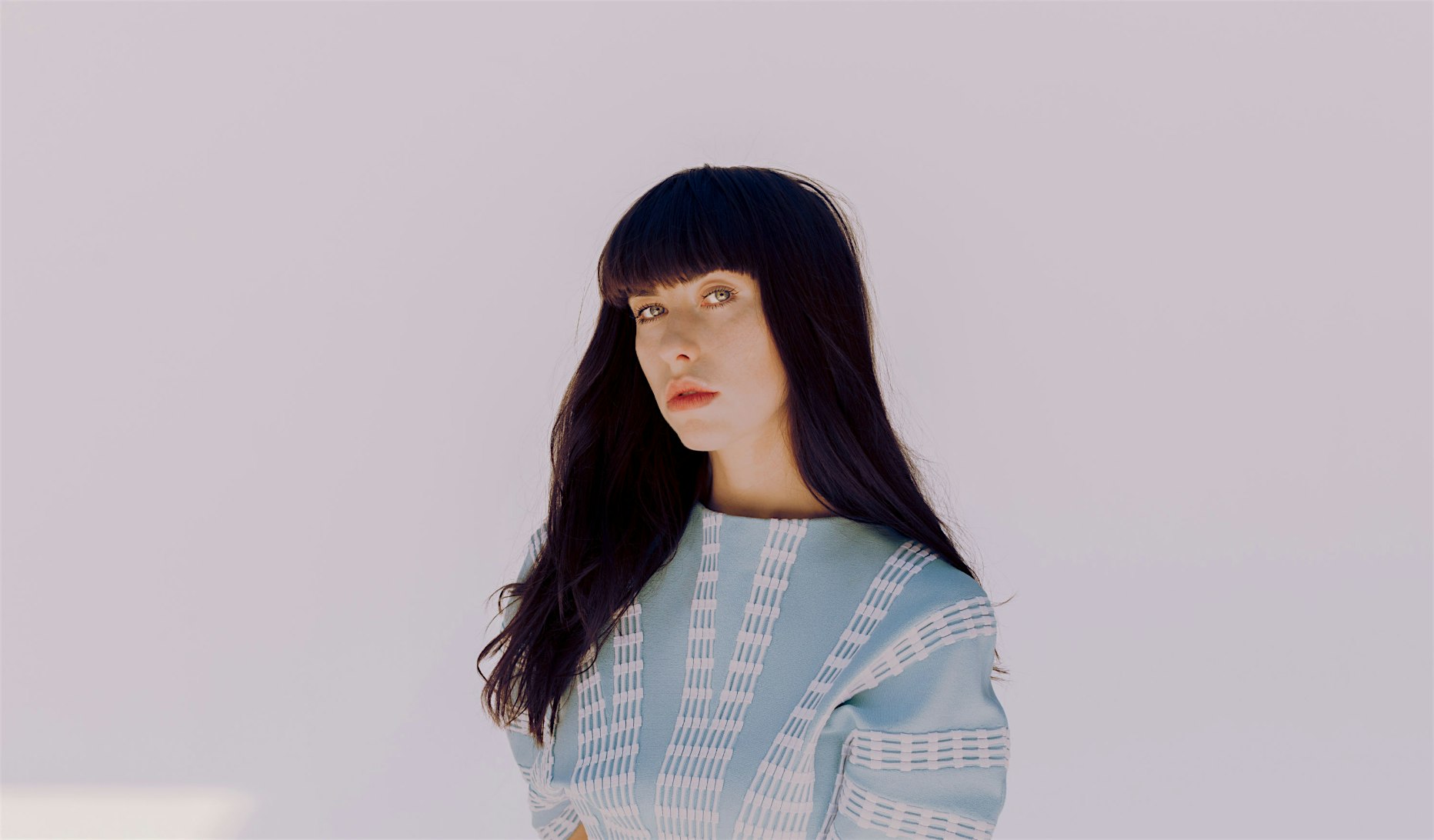 About this event
KIMBRA
Facebook | Instagram | Twitter
About the Show:
Doors 7:30pm / Show 8:30pm
Tickets on sale Friday 9/21 at 10am
As humans, we inherently seek, crave, and thrive on love. We just chase it like a predator or dawn on the heels of darkness. The primordial bond between instinct and passion drives Kimbra's 2018 third full-length album, Primal Heart [Warner Bros. Records].
An admission during the track "Human," "I got a heart that's primal," codifies a poignant, prescient, and pervasive theme for the art pop songstress.
"It tapped on an interesting rawness about what it means to have a heart that cries out for love as a primal need," she exclaims. "There's a vulnerability to that as well as a sense of coming back to truth. The Primal Heart is full both fear and self-preservation like an animal, but there is also a longing to transcend and evolve."
The same could be said of Kimbra. Since emerging in 2010, she has continually evolved. 2012 saw her become a household name after dueting with Gotye on the ubiquitous RIAA quadruple-platinum-certified "Somebody That I Used To Know." It went on to win both "Record of the Year" and "Best Pop Duo/Group Performance" at the 2013 GRAMMY® Awards, and she made history as "the third New Zealand singer to win a GRAMMY®."2014's The Golden Echo found her progressing yet again and receiving the endorsement of Paste, Los Angeles Times, Spin, Consequence of Sound and more along the way.
Over the course of two years to follow, she pondered what would eventually become Primal Heart. Travel and time (nearly three years to be exact) provided perspective that proved invaluable to this latest body of work.
"I knew I couldn't rush the album before it felt ready to manifest," she admits. "I came out of a whirlwind few years of touring. I was bouncing from accommodations without having really settled into a 'home.' I also moved everything I owned from L.A. to New York via a 14-day road trip. I was a sponge absorbing and searching for what I wanted to say next and who I felt I was becoming as an artist and as a woman. I wanted to find an objective counterpart and formulate a more intentional and committed approach."
Enter GRAMMY® Award-winning producer John Congleton [Lana Del Rey, St. Vincent]. Co-producing Primal Heart together, the music represents a leap in confidence for the singer. That jump can, in part, be credited to performing improvisational music and unlocking, "radical fearlessness when approaching songwriting and vocal expression." At the same time, she built up her New York studio one piece of gear at a time and admittedly embraced her inner "geek."
"I think the production really serves the emotion all across this record," she continues. "I consider each sonic choice very carefully, but I'm also learning through John's help that it is just music and you can't be too precious about keeping every idea. In some ways, we took a more punk rock mentality to the process. What mattered most was the feeling, and if it felt a bit uncomfortable and exposed, then we were probably on to something."
The first single "Everybody Knows" elegantly stiches together metronomic xylophone, woozy synths, and an unpredictable bass thud as her voice takes center stage, blossoming from delicate verses into a definitive hook, "Now the whole world's watching you."
"To me, it's a song that's about awakening to some kind of truth," Kimbra elaborates. "It's very easy to suppress and deny toxic situations, but then they rise up in time of catharsis and demand our courage. It's hard to look at something in the face and see it for what it is. But when you finally do, that's when you experience true freedom."
Elsewhere on the record, a tribal stomp, finger-snaps, and video game-style flourishes warble under Kimbra's spellbinding delivery during "The Good War." The ebullient and energetic "Black Sky" slips into a noir-ish croon for "Past Love." The record seamlessly tempers moments of bass-heavy empowerment and strength with intimate vulnerability, covering a gamut of emotions and moods.
"I wanted this record to feel more raw and hungry than I've been before, and I knew that meant I had to access and explore the vulnerable side of myself," she states. "People won't know everything that's behind the veil, but they'll get a little more."
Meanwhile, she teamed up for Skrillex on the world music-induced global spiral of "Top of the World."
"Sonny and I became friends after we met at Coachella one year," she recalls. "Then we just ended up hanging at his house one night with Miguel, Thundercat and a bunch of friends. Before we knew it, we were all jamming. It led us to want to do more. We bonded a lot over the fact we're both massively into Meshuggah," she laughs. "We established common ground. That's when special stuff happens. 
Primal Heart is Kimbra at her most passionate and powerful.
"It reflects more of where I am at my life," she leaves off. "It's a stripping back of layers and an 'openness' that I felt ready to share: the central core that binds us."