About this Event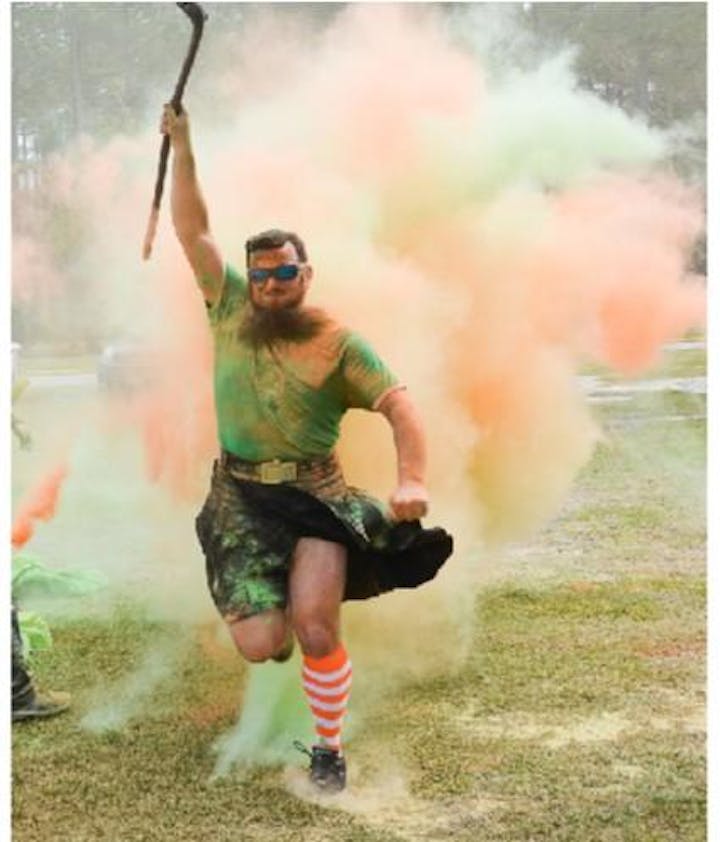 If you have a kilt, wear it to Kilt Fest. If you don't have one, here is your chance to get one. If you just like wearing pants, you will still enjoy Kilt Fest, a unique, medieval Celtic Festival and Highland Games taking place at Liberty Lake Park in Bordentown on October 5 and 6, 2019. Kilt Fest is hosted by American Highlander and The New Jersey Renaissance Faire, and features the music, sports, food, drink and culture of the 7 Celtic nations - Scotland, Ireland, Wales, Brittany, The Isle of Mann, Cornwall and Gallicia.
"We wanted people to be able to explore and celebrate their Celtic heritage and that is why we started Kilt Fest," said organizer Chris Beyer who owns the American Highlander Kilt Shop in Ewing, NJ. "America is sometimes called the 8th Celtic Nation because so many Irish, Scottish and Welsh helped found this country and many of their ancestors still live in this area. Kilt Fest at Liberty Lake is like the play, Brigadoon, where a mythical village from the Scottish highlands only appears one day every 100 years. We are bringing that village to central New Jersey. But just like Brigadoon, it only lasts for a short time, in this case one weekend in October, and then it is over."
Kilt Fest includes the Scottish strength and skill competition called the Highland Games, a 2-mile kilted fun run, kilt contests, live bands, axe throwing, sword fighting, kids activities including a children's highland games and more. It takes place on Saturday, October 5 from 11am to 5pm and Sunday, October 6 from 11am to 5pm.