Description
Traditionally, Kilo Hōkū is known as the the act of observing the stars, especially in navigation. Astronomers examine the night skies to chart their paths to a sometimes known destination, or at others, an unknown or uncharted destination.
The Purple Maiʻa Foundation has been on its own uncharted route since 2016 when it began its Purple Prize Indigenous Innovation Challenge. We've been navigating the way for the indigenous people of Hawaiʻi and our settler allies to build unprecedented, culturally-grounded technologies and ventures that optimize for community abundance and sustainability across the pae ʻāina.
But every year we run the Purple Prize, we give the public a chance to kilo hōkū, observe the stars. The stars are our entrepreneurs; our indigenous innovators.
A panel of five esteemed judges, who are leaders in the Venture Capital, government, and innovation spaces, will select three teams to be awarded prizes that in past years have exceeded $16,000!
This year, 12 teams are competing. You can check them out at https://purpleprize.com/building-phase-teams/
AGENDA
9:30AM Check-in Begins
10:00AM Gallery Exhibits Open at Honolulu Museum of Art
10:30AM Opening Remarks
10:40AM Keynote Speech by Aurora Kagawa Viviani
11:05AM Kealoha performs spoken word poem, Zoom Out
11:15AM Pitches: Nā ʻAumakua, Kūkā, Campfire, Hana, ʻĀina Finda
12:30PM Lunch
1:30PM Pitches: Studio Moeā, Mana Studios, HICON Games
2:15PM Intermission: Research Prize Winner Pitch, Nalukai Academy Quick-Pitch
3:00 PM Pitches: 3rWater, ʻĀina Pro, Albizia Project, Pelagix
4:30PM Drinks, pupus, & networking
5:30PM Announcement of Winners
6:30PM
Pau




RSVP, kilo hōkū, be inspired, and learn what it means to innovate the maoli way!
Reception and Research and Innovation Category Pitches at the Entrepreneur's Sandbox on Friday, September 20 4:30-6:30pm! Visit bit.ly/purpleprizeresearch - all Kilo Hōkū attendees are welcome and do not need to RSVP!
Mahalo to our Sponsors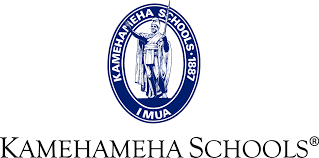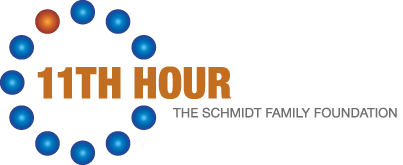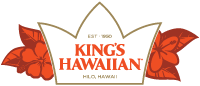 Your logo could be here! Contact alec@purplemaia.org if you are interested in sponsoring Kilo Hōkū!
About the theater

The Honolulu Museum of Art has had a film program since the 1930s, when it showed classic films in Central Courtyard. Screenings moved to what is now the Doris Duke Theatre in 1977. The theater was named in honor of Doris Duke, who was a generous philanthropist and supporter of Islamic art and culture, jazz and other music and performing arts. Anna Rice Cooke, Clare Boothe Luce, and Doris Duke are connected by their contributions to the arts that continue to benefit the people of Hawai'i. Anna Rice Cooke founded of the Honolulu Museum of Art; Clare Boothe Luce endowed the building that contains the museum's theater; and the Doris Duke Foundation provided funds for the modernization and re-dedication of the theater in 2000.
FAQs
What are my transportation/parking options for getting to and from the event?
• Lot behind the Honolulu Museum of Art School (1111 Victoria St., entrances on makai side of Beretania and Young streets) for $5 for up to five hours and $2 for each additional 30 minutes or fraction thereof.
• For evening screenings, you can park free at the museum's lot at 1035 Kinau St., Diamond Head of Victoria Street.
• Handicapped parking is available in the small Luce Pavilion lot on Victoria Street. Patrons using handicapped stalls should proceed to the main entrance on Kinau Street.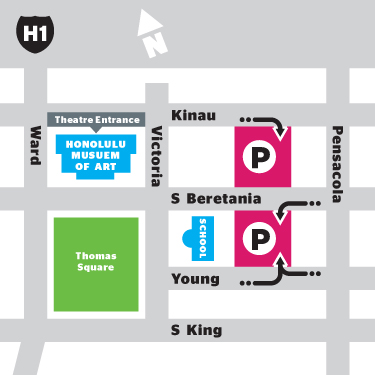 How can I contact the organizer with any questions?
Feel free to reach out to purpleprize@purplemaia.org if you have any questions.
Do I have to bring my printed ticket to the event?
Nope. We'll use an electronic, paperless, check-in system.