About this Event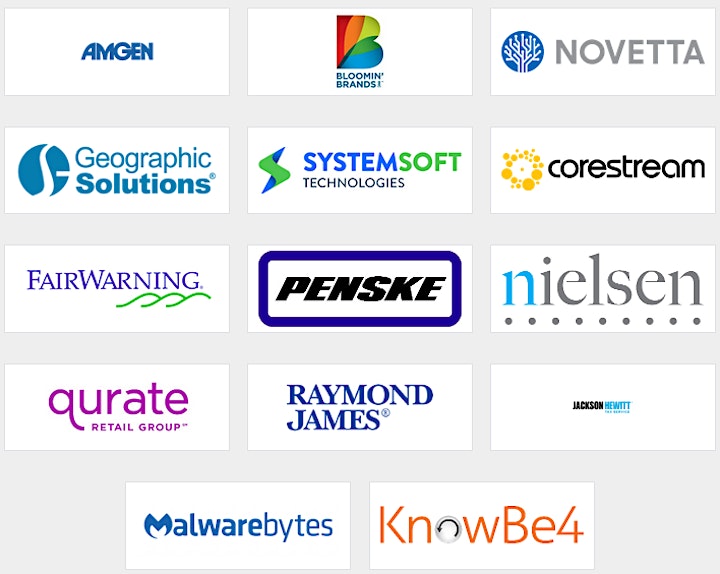 Killington Tampa connects Tampa's hottest companies with experienced software engineers, developers, product managers, data scientist's, devops specialists, networking specialists, software engineering managers and other technologists. Meet with VP's of Engineering, CTOs, Hiring Managers, and the thought leaders of the city's most innovative companies.
The event is invite only, and our goal is to make face-to-face convo fun & casual. The company's attending are looking to hire experienced technologists and have great salary & compensation packages. There is a great mix of new, well-funded startups and larger fortune 500 companies.
The companies attending include:
Corestream, Geographic Solutions, Jackson Hewitt Tax Services, Raymond James, KnowBe4, nielsen, FairWarning, Novetta, Amgen, Systemsoft Technologies, Qurate Retail Group, Penske, Malwarebytes and Bloomin' Brands
Even if you are unable to attend our event, make sure to register!
You will be given a handout of all the positions at each company when you arrive at the event.
As part of the registration process, it is required that you submit your resume to our database which will be shared with all employers during the event. Just go to our website, click the UBQ Button, and register as a candidate. Make sure to select Tampa as the city.
Testimonials from Past Events
I had an amazing experience at Killington NYC. I would look forward to more such events. I am waiting to hear back from the companies. But it's a great initiative and a great opportunity to network.
- Harry K -
Thanks for the opportunity for attending the event. It was a wonderful experience. I have received three offers so far!
- Aditya K -
Thank you for reaching out! The event was fantastic. The best thing about it was being introduced to the head members of each company. The exposure was very nice, and I appreciate the opportunity. I will let you know once I get interviews rolling with what companies.
- Aaron K -
Check out more about our other events on our website:
https://www.killingtonstrategiesevents.com/
If by any chance you are not a candidate and you are an employer looking to register for the event, please email jesse@killingtonstrategies.com or visit our employer registration page:
https://events.bizzabo.com/killingtontampa?promo=eb&tr=true
Additionally, if your company signs up for the event, we will provide you with a $50 referral fee, payable immediately. Please email jesse@killingtonstrategies for your own special discount link.