Actions and Detail Panel
Killer Within: Understanding AutoImmunity
Thu, April 28, 2016, 6:30 PM – 7:30 PM EDT
Description
Autoimmune diseases are the third most common diseases in the United States. Autoimmune diseases affect approximately 8% of the population, 78% of whom are women making autoimmune disease a major women's health issue.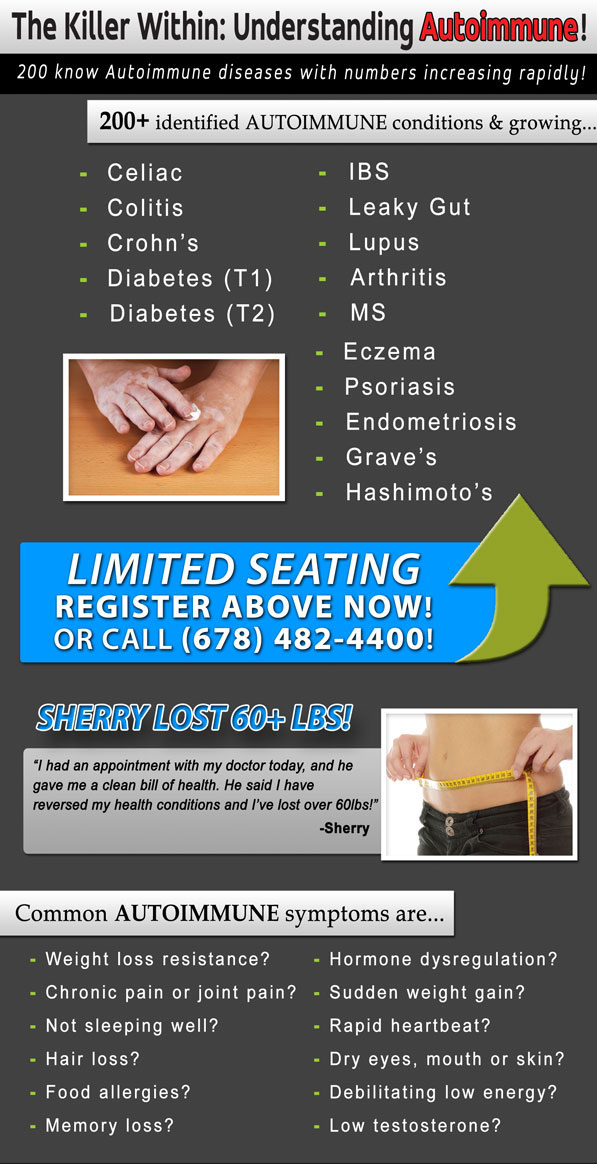 If you have an Autoimmune disease or have symptoms of having one then you will definitely benefit from this seminar! You will learn life changing information on how to solve your Autoimmune disease NATURALLY!
You CAN overcome this and you ARE worth it!