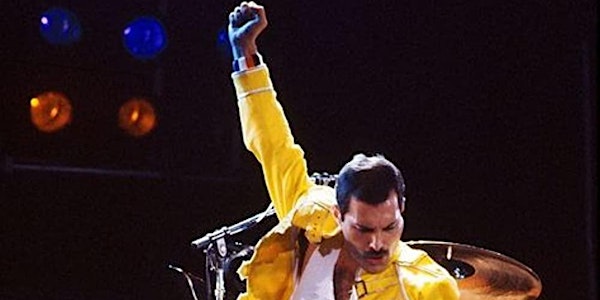 Killer Queen: studying narrative & character arcs via the music of Queen
Kickstart your short fiction by studying narrative and character arc via the music of Queen!
Refund Policy
Contact the organiser to request a refund.
Eventbrite's fee is nonrefundable.
About this event
We'll start with Bohemian Rhapsody, where the main character is facing the consequences of his own dramatic actions, and analyze how word choice conveys that same sense of heightened drama. Participants will identify different stages of grief and how those are conveyed through the lyrics, before being given prompts to kickstart their own short fiction.
Later, we'll move to more active songs (Another One Bites The Dust), where we'll examine how the set-up allows for a more dynamic scene and character arc. Following this, we'll have another prompt—this one with a character who is actively pursuing their stated goal.
Finally, we'll delve into SFF/speculative songs like Seven Seas of Rhye and Don't Stop Me Now; analysing human characters and non-human characters respectively, and writing prompts for each. By using the earlier songs to establish foundational skills (passive versus active, arc versus vibes), participants will be equipped to handle both passive and active characters in the SFF realm, whilst keeping the prose clean, precise, and coherent. Throughout the workshop, we'll look at how opening lines establish themes and strong characters, and replicate this in our own work.
Lindz McLeod is a queer, working-class, Scottish writer who dabbles in the surreal. Her prose has been published by Catapult, Flash Fiction Online, Pseudopod, and many more. She is a full member of the SFWA, a Rogue Mentor, and is represented by Headwater Literary Management.
Twitter @lindzmcleod
www.lindzmcleod.co.uk