Killed by Kiwis Album Preview Show
Killed by Kiwis Album Preview Show
Location
Amsterdam Bar & Hall
6 W 6th Street
Saint Paul, MN 55102
Killed by Kiwis will be pulling out all the stops to give audiences a sneak peak at their upcoming album, "Ethereal".
About this event
Joined by guests Cazual Citizens and Lightning Rager Zarek + Green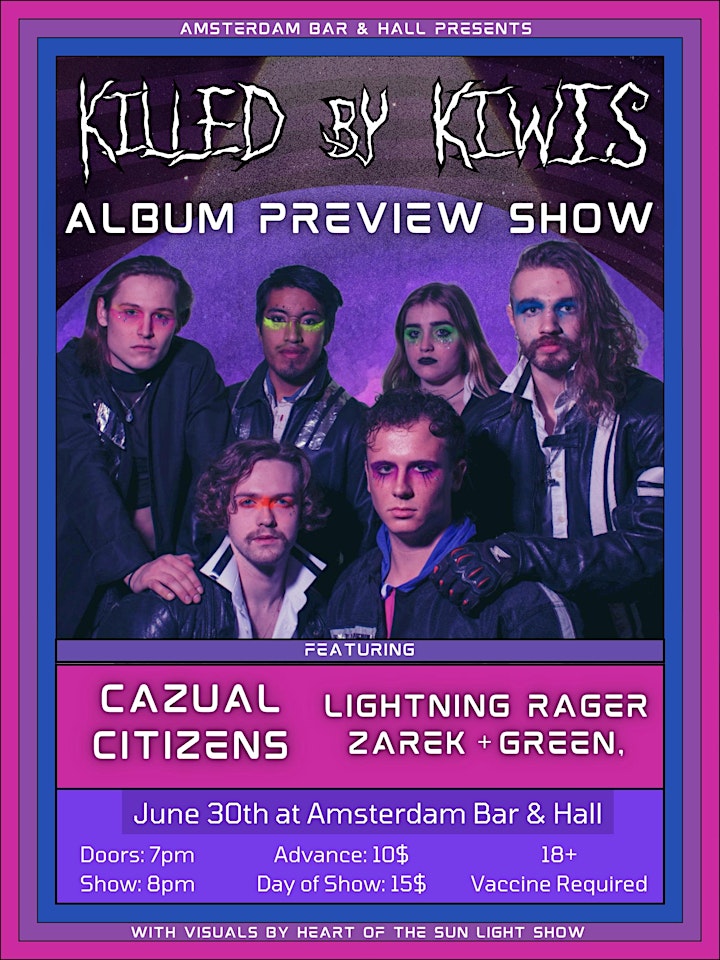 Killed by Kiwis is a psychedelic hard rock band from Minneapolis. By utilizing the beautiful voice of their singer alongside a hard hitting rhythm section and dazzling synths, Killed by Kiwis forges a sound that is uniquely their own.