Description
Kikwetu Family, We are elated! We get to USHER-IN the Spring with YOU... and what an exciting evening we have curated for you!
Join us for an evening of Music, Bitings, and Great Conversation.
MUSIC: by an AmaziNg Duo...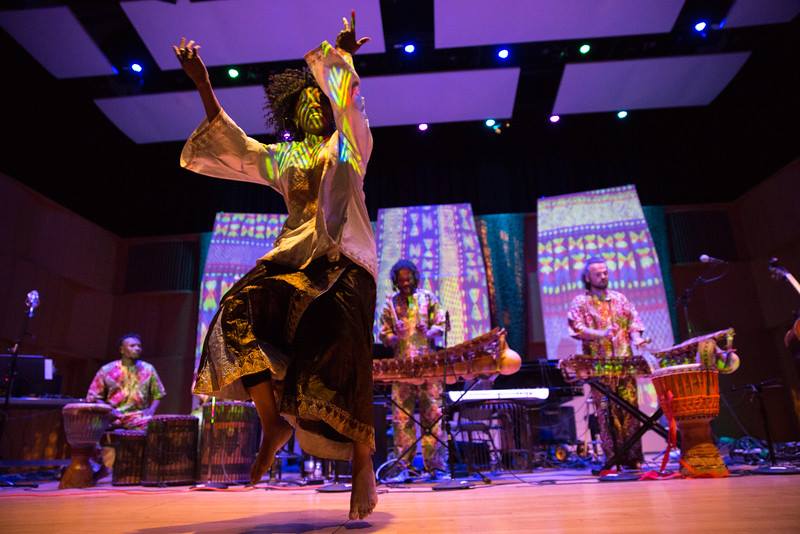 MANDJOU KONE: was born into a Griot family in Burkina Faso.She has performed since she was five years old, touring throughout Africa, Europe and the United States. She has taught in Africa, in Europe (Paris, Grenoble, and Zurich) and the United States since 1996. As a young girl Mandjou assisted her Griot father in keeping his band alive by singing, dancing and playing instruments like the Djembe, Bala, Dundun, Kora and Tama. She also danced and performed with the National Ballet of Burkina Faso. With her brothers group 'Surutukunu'Mandjou toured Europe extensively as lead singer. Mandjou was then invited to come to the United States to help translating a documentary about the last 40 years of her family's musical tradition and history.
In March 2003 in Santa Cruz, CA she was honored with the 'Calabash Award' for her excellence in the ethnic arts. She currently teaches West African Dance at UC Santa Cruz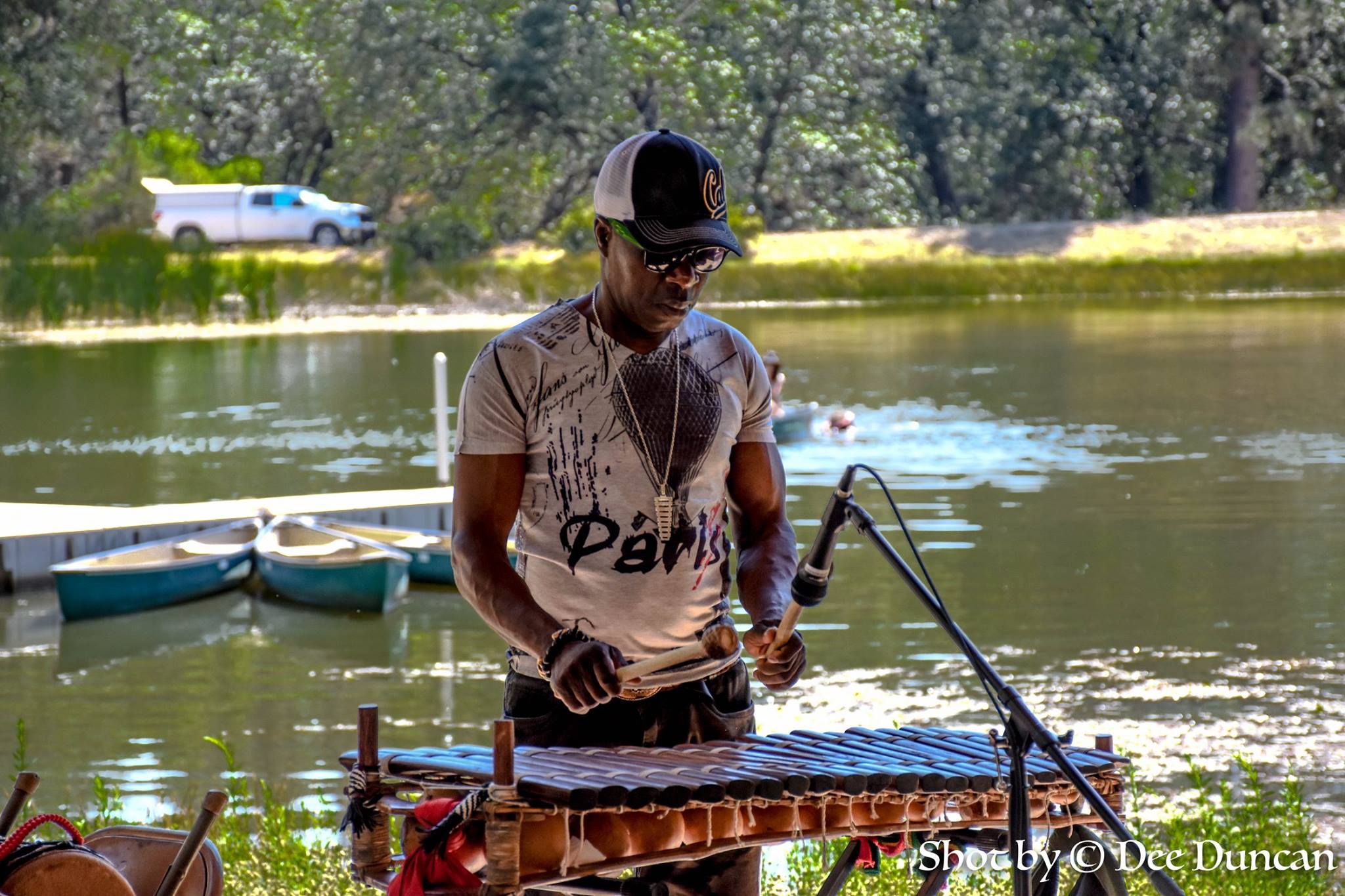 MOHAMED KOUYATE: a griot, or jeli, from West Africa, and his family has played balafon, or "bala," for hundreds of years. Mohamed, a native of the village of Boke, in the coastal region of Guinea, belongs to the lineage of Balla Fasseke Kouyate, the famous griot of Soundjata Keita, king of the Mandingos. He is best known for his mastery of bala and is also a powerful dunun and djembe master. He began learning at the age of two at home with his griot family, being trained principally by his grandfather. He grew up steeped in the tradition of bala, which emphasizes the importance of caring for the instrument and playing it with talent. Mohamed lives in the Bay Area and has performed throughout the United States and Europe, touring and teaching his Malinke rhythms through the balaphone, djembe and dunun.
BITINGS: A Sampling of delicious bitings from The Continent. We will also be serving a special KIKWETU COFFEE Drink!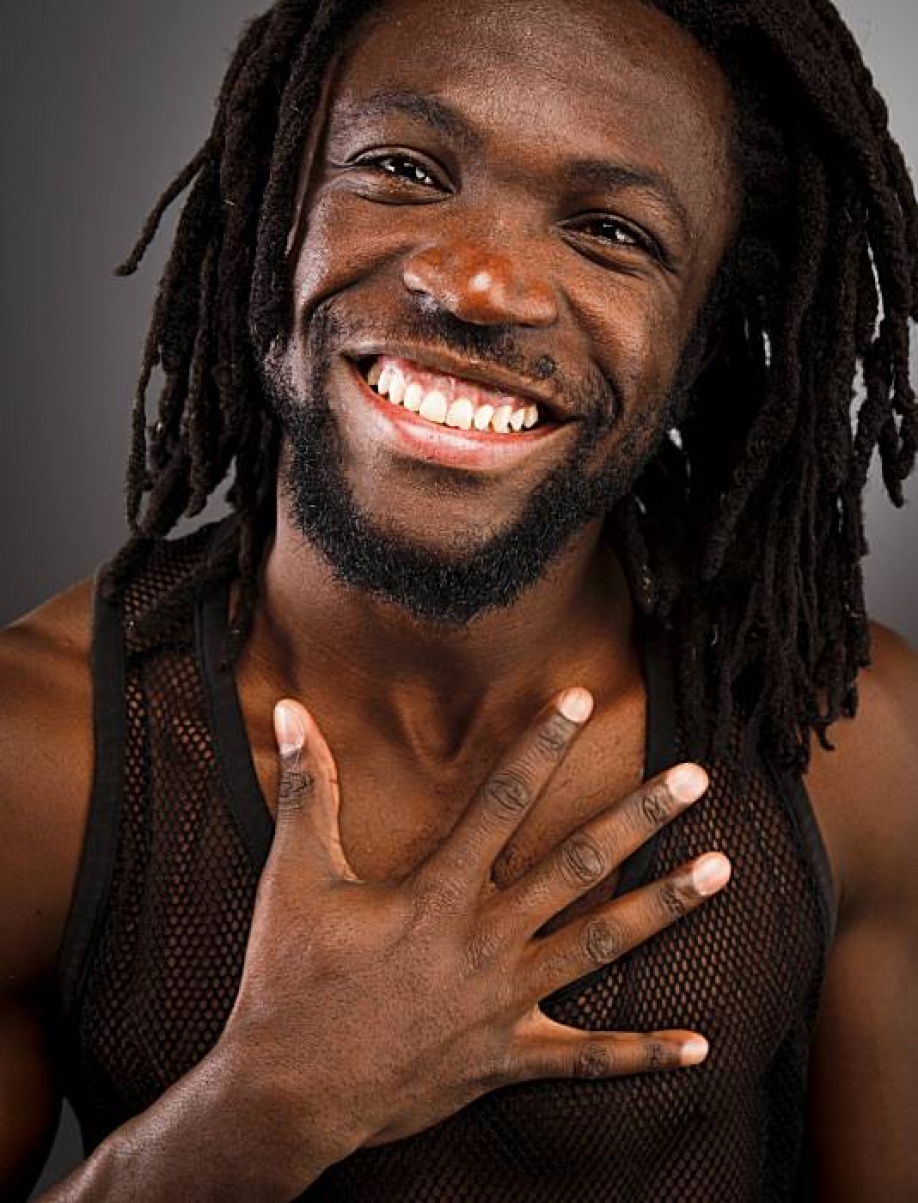 CONVERSATION: with BYB BIBENE
Born and raised in the Republic of Congo, Byb Chanel Bibene is a choreographer and artistic director of Kiandanda Dance Theater. His own technical and aesthetic sensibility is rooted in the culture and traditional dances of his country.
As a survivor of the civil wars that tore apart the Congo in the 1990's, Bibene is created a theater piece titled, Taboo and Heroes, that explores the subject of victims of war and the lack of freedom of expression due to irresponsible dictatorial powers and the neo-colonial influences of western powers. The point of this project, combining dance, theater, music and video, is intended to lead people to pay more attention to what is going on in the world because a collective effort can help find solutions and lead to a better life on earth, ecologically, socially, politically and humanly.
We are eager to hear his story...