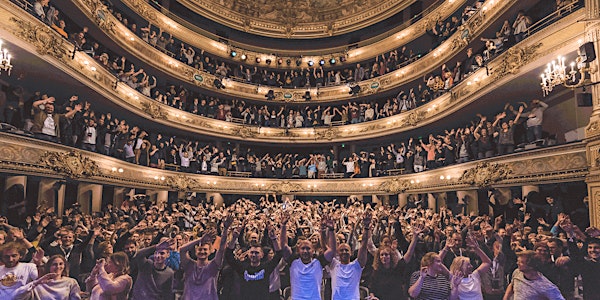 KIKK Festival 2019 - Conference Pass
When and where
Location
Théâtre de Namur 2 Place du Théâtre 5000 Namur Belgium
Description
More than 50 speakers will come from all over the world. They will talk about their professional experiences, share their personal anecdotes and present their artwork, project or product. You will go home full of inspiration and innovative ideas, with plenty of contacts and new passions.
New this year: the festival has an additional conference room!
The KIKK Conf Pass offers :
► Access to KIKK Conferences (Oct. 31st - Nov. 1st )
► Free access and automatic registration for the entire festival : KIKK market & KIKK in town (Oct. 31st - Nov. 3rd)
The 9th edition of KIKK will take place from October 31st to November 3rd in 20 different venues in the beautiful town of Namur, Belgium.
Main venue: Théâtre de Namur where you'll find your badges and program.
Complete program :
► Conferences (Oct. 31st - Nov. 1st)
► KIKK in Town: an art journey all around the city (Oct. 31st - Nov. 3rd)
► KIKK Market: startups, tech & makers (Oct. 31st - Nov. 3rd)
► Workshops (Oct. 31st - Nov. 2nd) *extra costs for Conference Pass - separated tickets
► Party (Oct. 31st) *extra costs for Conference Pass - separated tickets
► KIKK Pro: networking & business (Oct. 31st - Nov. 1st) *extra costs for Conference Pass - separated tickets