Description
Our KiDz HuB Jamaica Awards Reception

We are very happy to announce our KiDz HuB Inaugural Awards Reception for our KiDz HuB Jamaica Chapter. This inaugural event will become an annual event that occurs in May - June on the heels of our Penn Relays coverage.
Our KiDz HuB Jamaica Awards Reception will provide an opportunity for our sponsors, supporters, volunteers and staff to mingle, review a montage of KiDz HuB Jamaica highlights and renew their commitment to the KiDz HuB mission of "Giving Youth A Global Voice".

The reception will be co-hosted by our junior broadcasters and media mentors and awards, certificates of merit and special recognition will be given to our KiDz HuBBers and media mentors. Awards will be presented by key Government and Corporate stakeholders including Team Jamaica Bickle, media partners and the Board of Directors of KiDz HuB.
Background
In 2011 we began our pilot of the KiDz HuB Media KluB International in two Jamaican Schools (Allman Town Primary School and Portmore Missionary Preparatory School).
Another very significant project that came out of our pilot was our annual KiDz HuB International Broadcast Tour in partnership with Team Jamaica Bickle, where a team of junior broadcasters from KiDz HuB Jamaica chapter travels to the USA to tour the New York Tristate area and to cover the annual Penn Relays in Philadephia, Pennsylvania from the Team Jamaica Bickle Village

This reception will be held annually to kick-off to our fundraising efforts for the year ahead. Funds raised will go towards the KiDz HuB Penn Relays Project.

Creating a memorable event is key for us, so we invite you to join us at the Inaugural KiDz HuB Awards Reception, with your family, friends and your colleagues as you help us in our mission to make a difference in the lives of youth in Jamaica and across the globe.

Our evening will feature;

- A VIP #KiDzHuBMediaMentor meet and greet
- KiDz HuB Jamaica Official Launch
- Pinning Ceremony

- Keynote Speaker

- An Awards Show

- Youth Entertainment Package

- Signup New Hubbers
- Announcements; New KiDz Hubbers and KiDz HuB KluBs, New Partners, Current and New Sponsors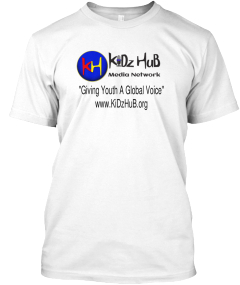 KiDz HuB Jamaica Awards Reception 2016 Apparel
$22.99
We partnered with Teespring to create some awesome merchandise for this event. Show your support and look good wearing it. Check it out!



Rev. Ronald Thwaites

Opposition Spokesperson on Education

Former Minister of Education

Gary Allen - Keynote Speaker

RJR Communications Group

Managing Director