About this Event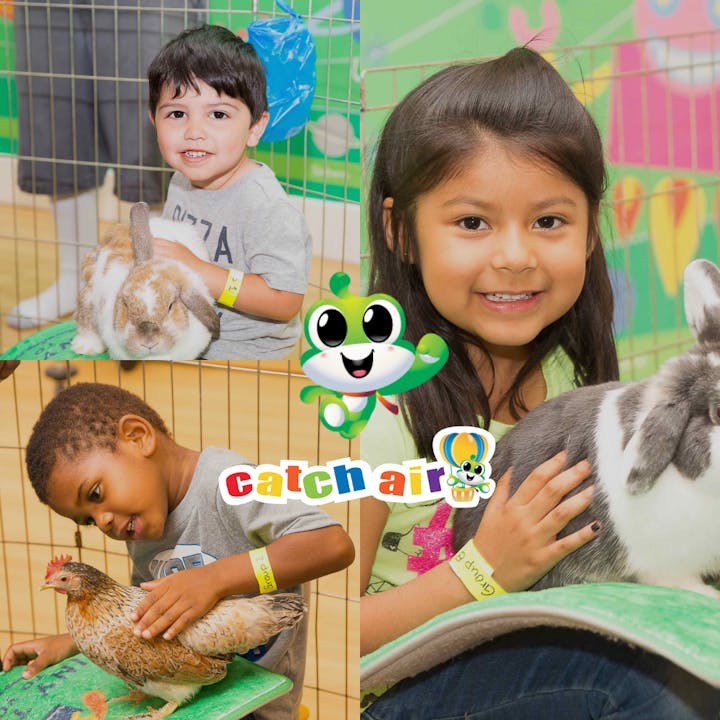 Dear Parents and friends!
Our monthly PETTING ZOO event will be set up in our party rooms between 3PM and 4:30 PM with animals including bunnies, hedgehogs, guinea pigs, a tortoise, lizard, chicks and a miniature chicken all provided by Tiny Tails!
This event is included in the price of admission with your registration ticket to secure your child a seat.
→ Only children need a ticket, parents come in FREE
IMPORTANT: Admission to Catch Air and to the Petting Zoo event is available by purchasing a ticket, the ticket price varies depending on age.
❤️ WE HOPE YOU'LL JOIN US FOR A MEMORABLE AND FUN DAY! ❤️
Additional details: For the care of the animals we have to break up the time and children in small groups to not overwhelm the animals.
All children will be given a wristband with a group # when they arrive that day. Each small group will have around 8 minutes in the petting zoo.
**If you'd like to go into the zoo with another friend or group then make sure to check in at the front together to get the same group # wristband.