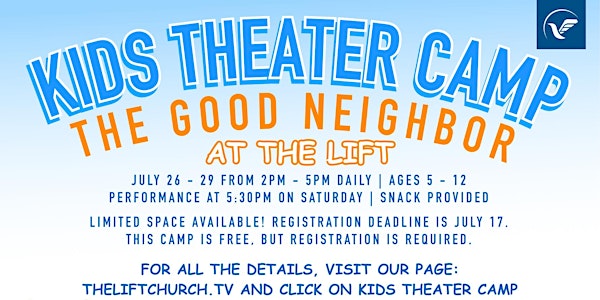 KIDS THEATER CAMP at THE LIFT
When and where
Location
The Lift Church 665 Parkway Sevierville, TN 37862
Description
Visit: www.TheLiftChurch.tv for more information on The Lift and about this camp!
WHO? Ages 5 - 12
WHAT? Kids Theater Camp at The Lift
WHEN? July 26 - 29, 2017
WHERE? The Lift Church International, Sevierville, TN
WHY? Here are a few things your child will experience and learn while at Kids Theater Camp at The Lift:
1. Team Work 2. Reading Comprehension Skills 3. Memorization Skills 4. Stage Directions 5. How to project your voice. 6. Characterization 7. Costuming 8. Set Design 9. Vocal Warmups 10. and Lots of clean fun!

"Through the years of teaching theater, I have seen kids go from shy, insecure students to students who are outgoing, confident individuals. I have also seen kids who struggled in school begin to gain confidence and excel in areas they never excelled in before. KTC (Kids Theater Camp) at The Lift Church is going to be an awesome way for your kids to get involved this summer in a Godly atmosphere where they can learn many skills while also having lots of fun." Ms. Kayla McBrayer, English Arts Teacher, and NFlights Kids Teacher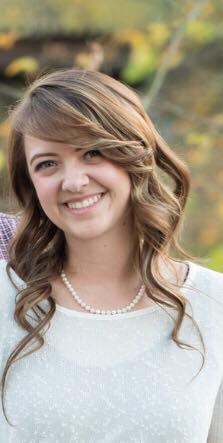 HOW? Registration is required, but FREE, and only open to the first 15 registered! Register quick!
Those who get in will be dropped off each day at The Lift Church (located beside Belk in Sevierville, TN).
Snacks will be served at break/rest time.
Each kid will audition for major speaking parts.
We will have security on grounds at all times and doors will be locked.
You will sign your kid in and out each day.

The performance of THE GOOD NEIGHBOR will be held at 5:30 PM on Sat., July 29. Seating is limited, each child participating will get 4 free tickets each for family and friends.
Please register ASAP to secure your child(ren)'s spot at KTC 2017!
"We have had the privilege of hosting several children's events through the years and are extremely excited to offer KTC at The Lift this year. You and your kids are going to love Ms. McBrayer. She's an amazing stage personality and theater coach. Your child is going to be in good hands as she teaches them. Don't be surprised if they come out of this camp transformed for the better!" ~ Keith & Margie Nix, Lead Pastors, The Lift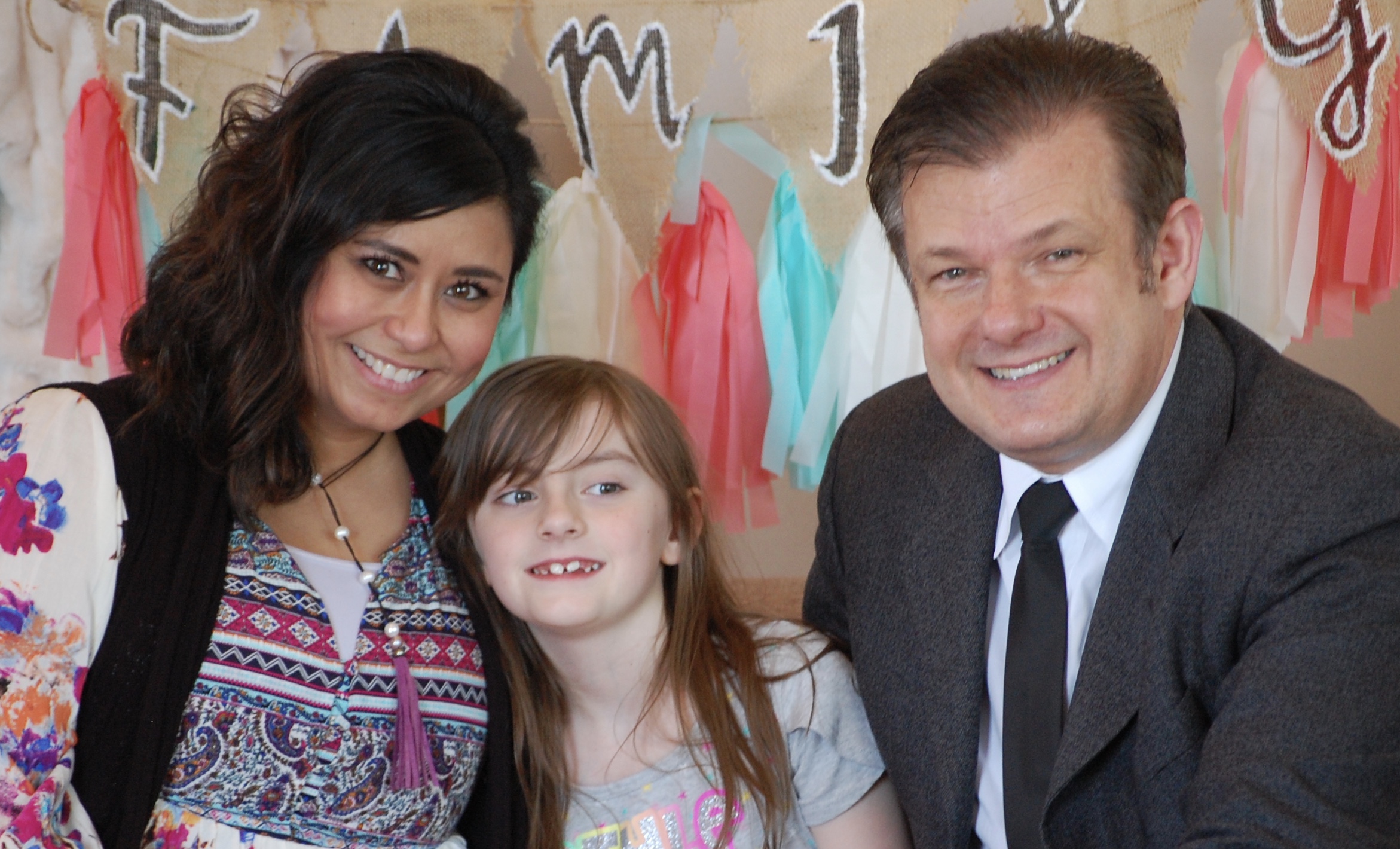 Keith, Margie, and Isabella Nix