Kids Summer Camp Recycled Pop Top Bracelet & more
About this Event
Foundry Member Donna Werling will show students how to make jewelry and art from used items. Jewelry findings and beads will be available to turn pop tops into a pretty bracelet. We will also find ways to reuse lids from other items to create art.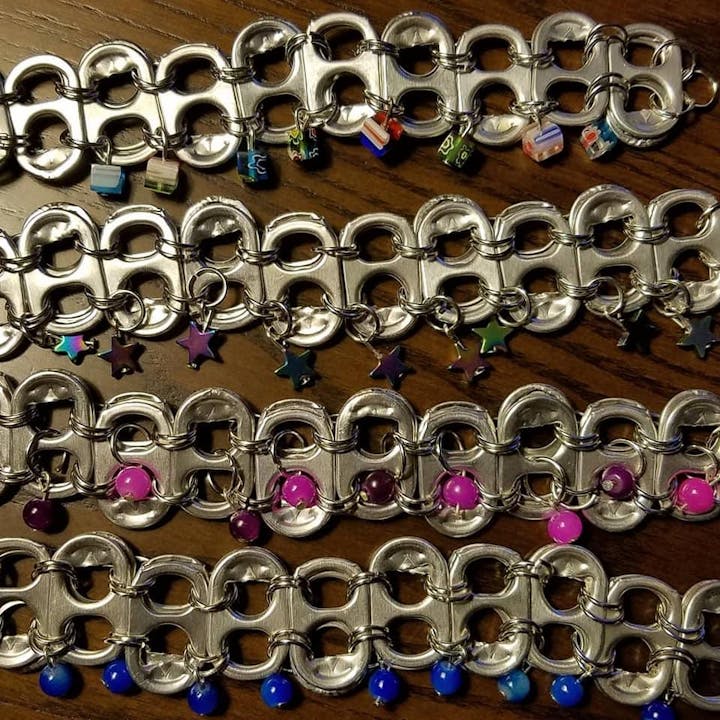 Plastic lid art:
Save up some lids from sodas, milk, peanut butter and more to bring in and use in your art! We will have some, but bring to add to your choices!
Lids can be used to make murals, sculpture, or containers for pencils or other items.