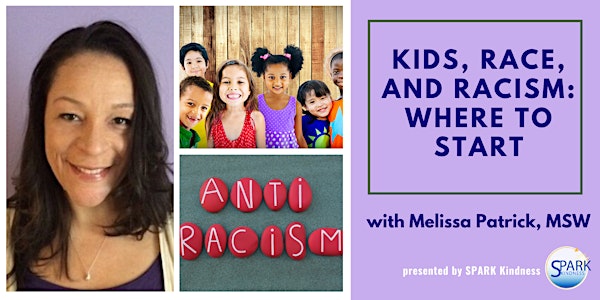 Kids, Race, and Racism: Where to Start
SPARK Kindness presents: A FREE program for parents/caregivers of children of all ages.
About this event
A Q&A discussion with antiracist educator and parent Melissa Patrick, MSW. For parents and caregivers who are curious about how to talk to their kids about race and racism.
ASL interpretation will be provided at this event.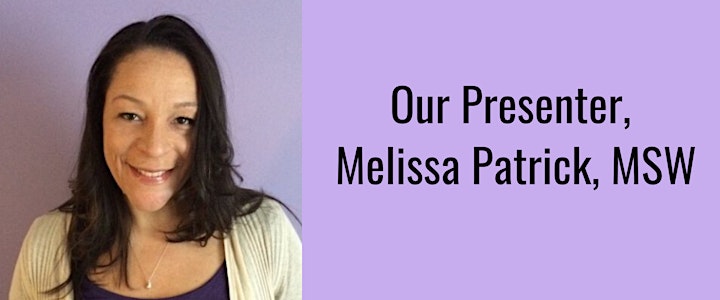 Melissa Patrick is an Educator, Social Worker, and Learning & Development Specialist. She brings this robust, interdisciplinary background to her work as a Diversity, Equity, and Inclusion (DE&I) professional. Melissa is committed to advancing equity and social justice and has devoted her professional life to doing just this. She has worked with clients in various sectors, such as: education, healthcare, financial services, faith-based organizations, social service and government agencies.
Melissa is the Founder and Principal Consultant of Equity & Expectations℠. Her formal and informal education is why she is such an effective consultant. She is able to cultivate collaborative, engaging relationships with clients that are authentically based on trust. Melissa uses an equity lens to look at human systems and has a deep understanding of diversity dimensions, social identity development, intersectionality, privilege, and bias. She can hone in on client concerns and has been advising them on these challenging, "hot" topics" for over 15 years.
Melissa has been recognized for her commitment to public service and staff development. She earned her MSW from Columbia University's School of Social Work and BA in Urban Affairs and Teaching from the University of Rhode Island. However, her greatest success and joy is being the proud mother of three amazing young people.