Description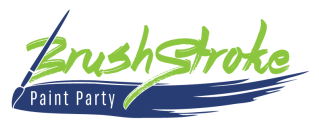 "Gyotaku Fish Prints"
Friday July 19th
10:00 am-12:00 pm
Ages 7+
Kids $25 per person; $20 for members. Adults $35 per person, $30 for members- payment must be made to reserve your seat.
Gratuity for the artist is not included.
Children are invited to explore creative art.
We will be visiting Japan and making some Gyotaku fish prints.
The art of making a print of a fish by covering its body with paint, placing on a canvas and using as a stamp to create a masterpiece
Reservations required. In order to reserve your spot all guests must contact BrushStroke in advance.
2 hour painting session with one of our talented BrushStroke Artists. All guests are welcome to bring their own drinks and food!
We supply the canvas, paint, aprons and brushes.
Cash or checks, debit/credit cards. BrushStroke Paint Party, 205 Church St, Naugatuck, CT 06770. 203-632-5309