Description
Join us for Fun Friday's at Bette Rae!
Kids Night Out will be full of fun games, cool treats, music, and more! Ages 7 to 12 years can come hang with us on Friday, December 15th, for only $5.00!
Limited Spots are available so sign up quick! Please register over the phone (by credit card), or visit the center!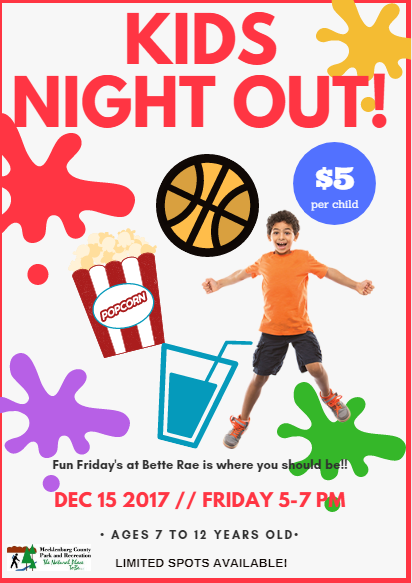 EVENTBRITE IS USED FOR PROMO ONLY!