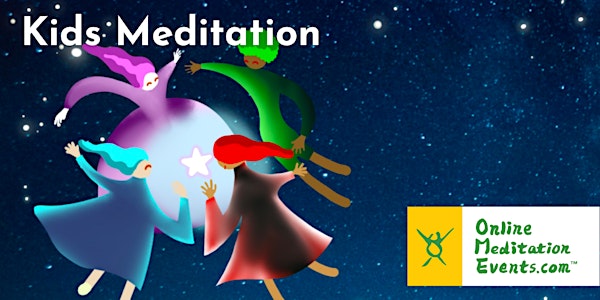 Kids Meditation (Free Online Meditation)
Best Guided Meditation for Kids
About this event
Kids Meditation
Sun @3pm ET
How can I help my child focus? How can I help my child manage emotions like stress and anxiety? Can my kids learn meditation? These are questions parents often ask us. As parents, we want to do our best to help our children, but we don't have all the answers.
Discover how meditation can help your child manage emotions, focus better, lessen everyday stress and anxiety, and even sleep better. We will introduce your child to a simple guided meditation that will help them to overcome challenges and become truly happy, self-confident, and compassionate individuals.
A few comments our kids use to describe the meditation are "fun," "refreshing," and "light." They say they "feel calmer, happier, more focused, and less selfish." Even parents tell us how much they enjoy being in the class with their children.
Give your children the tools they need to have a deeper understanding of themselves and enjoy a happy, and healthy life.
Join us! Our program is interactive and fun. Make new friends! Turn this time of isolation into an opportunity to strengthen your child's well-being.
We are waiting for you!
*** We provide LIVE CAPTIONS (CC) for those who are hearing impaired.
*** For a safe and positive experience for all our guests we ask that you use the same name that you RSVP'd with (and your kid's name) as well as keeping your camera turned on throughout the event.
*** Zoom link will be provided to your registered email prior to the session. Please, check the reminder emails before the session. (The link will be in the main text, please do not click the 'link button'.)
**** If you have any questions, please feel free to call us : 516-441-2744
www.onlinemeditationevents.com