Description
Drop off your kdis to reward all of their hard work with a huge hunk of chocolate! Whether it was your efforts throughout the school year, ace-ing your competition, or maybe just a well-deserved pick-me-up, there's nothing that brings a smile to our faces like the many forms of chocolate. We'll be discovering new & exciting ways for us to enjoy chocolate as rich as its history. From gingerly dipping crispy pretzels for a salty-sweet one-two combo to pulling on some gloves and hand rolling our very own truffles that'll melt in your mouth (and your hands!), the main show is all about chocolate. We'll leave you with the ability to craft your very own peanut butter cups. Whether you take them home or gobble them all up yourself, it's your call. Regardless your choice, join us for this chance to Drip it, Dip it, and Paint it on, Chocolate!
** This class is drop off only, and designed for kids ages 5-9 years old. Great for: Vegetarian Options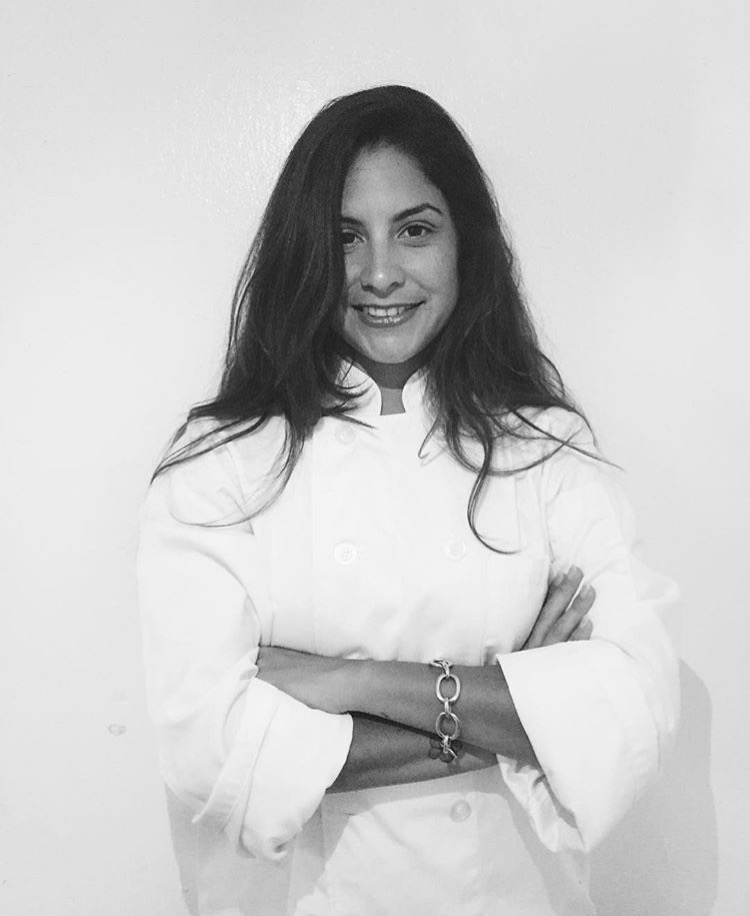 About Chef Daniela:
Precision, mastery, art; these are qualities you can expect from Chef Daniela. Starting with her time at Le Cordon Bleu in South America, then Art Institute, San Diego, to her tutelage from professionals here in the United States, Daniela has travelled the globe for dishes with distinction. Focusing on quality, Chef Daniela emphasizes health and wellness through her preference of organic ingredients and creating amazing flavors.

FAQ:

Is there an age requirement for this class?
These classes are designed for kids between the ages of 5-9 years old. This is a drop-off event. If you need to be in the room with your kid, please check out our Mini Chef & Me or Cook with Your Kid classes.
What does "Hands On" mean?
Hands-on changes from class to class, but it generally means getting your hands dirty. From rolling sushi to slicing and dicing, the class will be designed around the theme and age group of the class. We'll provide the tools, so don't fret! Most of the tools are what you'd have at home, as we try to encourage taking the lessons learned in the class and apply them at home.
Is there a Dress Code?
We strongly recommend wearing clothes appropriate for the kitchen. Closed-toed shoes, sleeves above your elbows, and a way to tie up longer hair are all strongly recommended.
What do if my child has a food sensitivity or restriction?
We've got substitutes prepared! Each time you purchase a ticket it will ask you to list your dietary restrictions. Please be as explicit as possible. If there's a class with a major component, ie. flour in pasta making, that might conflict with your sensitivity, we ask that you please consider another class that removes possible cross-contamination. Although we usually can accommodate nearly every allergy/diet restriction, there may be a chance we will not be able to for a particular class. If there is a concern, we will be sure to reach out to you and refund the ticket before the day of the class.
Do I need to bring my ticket to class?
Nope! We do check-ins by name so all you need to bring is your lovely self.
Is there a waiting list?
Unfortunately, our classes are on a first-come, first serve basis. If you're interested in joining our classes, we encourage you to sign up early!
Do you do private events?
What's your refund policy?
We're happy to refund your ticket up to 24 hours before the event. This allows our chefs adequate time to prepare materials and ingredients for the class.
What if I have more questions?
**Please note- this style of class does not include seating. Just like your kitchen at home, it's easier to prep, chop, and slice while standing! Please wear comfortable shoes. Also, our kitchen tends to fluctuate occasionally in temperature. Please bring a jacket in the event the room gets a bit chilly. This class is subject to cancellation, please note it may be cancelled up to 24 hours prior to the class. In the event of a cancellation, a full refund will be offered!