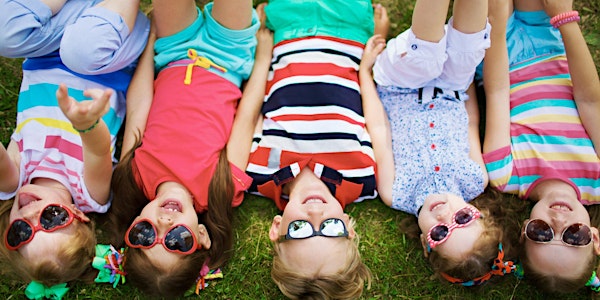 Kids in the Kitchen - Spring Break Cooking and Crafting
Get ready for Earth Day in a fun cooking and crafting workshop all about sustainability!
About this event
Do you have a child who loves to cook and craft? Looking to eat healthier as a family?
Join Northern Westchester Hospital for a family cooking and crafting program during April spring break. In preparation for Earth Day, participants will learn about sustainability and the connection between our health and the health of our planet. Craft and cook along with us and play some Earth Day trivia! The recipe and the list of supplies will be provided ahead of time.
This program is appropriate for children of all ages. Younger children will need parental supervision and assistance.
We will be making:
Homemade Granola Bars
Upcycled Misfit Crayons
We invite you to cook and craft along with us. It is recommended that you prep all ingredients and supplies ahead of time.
Registration required.
This program will take place via Zoom. The link will be emailed to you prior to the program.
For questions about this event, please email chl@northwell.edu.
About our Presenters:
Stacey Isaacson is a Community Outreach Specialist on the Community Health team at Northern Westchester Hospital and the administrative lead at NWH's community Covid-19 vaccination site. Stacey received her undergraduate degree from the University of Pennsylvania, pursuing careers in advertising and finance before receiving her Master of Arts in education from Teachers College at Columbia University. She taught literature, writing, American history, and electives within New York City public schools, and she was individually featured in a 2011 New York Times column detailing her work. Upon moving to Poughkeepsie, NY, Stacey founded Poughkidsie, a mixed-use recreational space aimed at increasing educational and creative opportunities for Hudson Valley families and communities. In 2017, Stacey was awarded a "Movers and Shakers" award and named to Dutchess County's annual "40 Under 40." Her commitment to community wellness and mental health is highlighted in her work with Crisis Text Line, where she has proudly served for almost four years as a volunteer Crisis Counselor. She lives in the Hudson Valley with her wonderful husband, vivacious children, and two well-meaning but loud dogs.
Stephanie Lewis, Dietetic Intern, Northern Westchester Hospital, Pace University.
Disclaimer:
You are now directed to a third-party registration site, Eventbrite. Please note that Eventbrite is a third-party information portal that is not owned, operated, or managed by Northwell Health. Your use of Eventbrite is solely at your discretion and is governed by Eventbrite's Privacy Notice and Terms of Service. Northwell Health does not make any representation or warranties of any kind, express or implied, with respect to the contents or operation of this website.